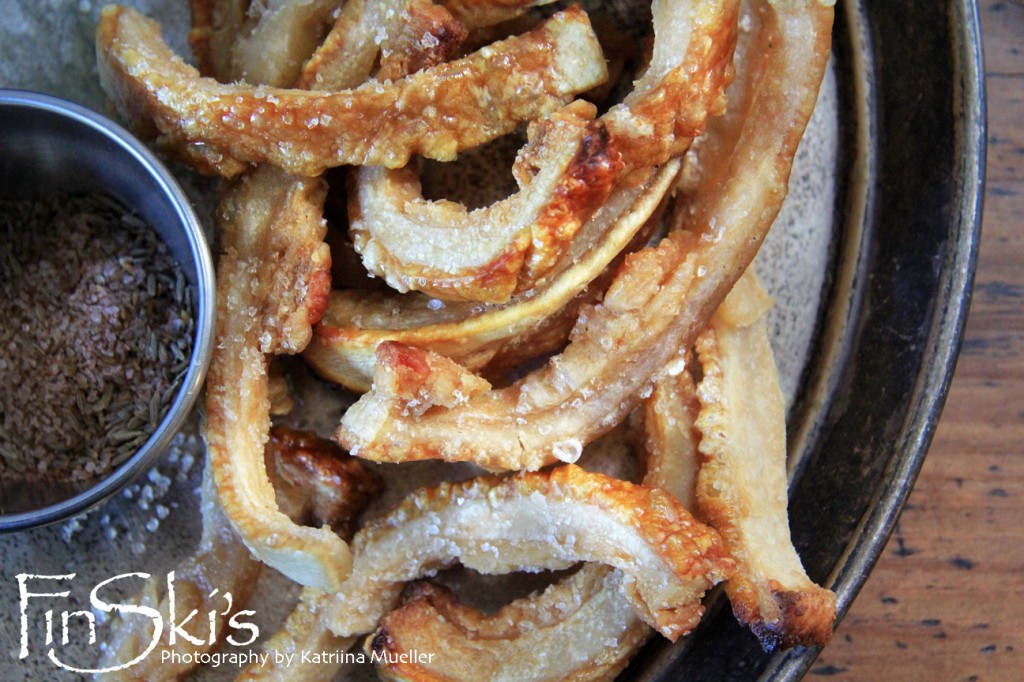 Pork Sticks w/ Spicy Cumin Salt aka Pork Scratchings are an incredibly moreish drinking snack that will have everyone wanting more. It really is impossible to walk pass a bowl of these crunchy, crispy pork sticks, especially when lightly dusted with the Spicy Cumin Salt.
These are a great starter to have with drinks, even a great snack to make for the movies as it stores well in sealed containers. If you just can't wait till christmas for a pork crackling hit then here is your salvation.
Just remember that the pork skin does shrink alot from it's original size, so when you are buying it buy what you think will be enough, then double it; trust me.
Happy crunching!  Blondie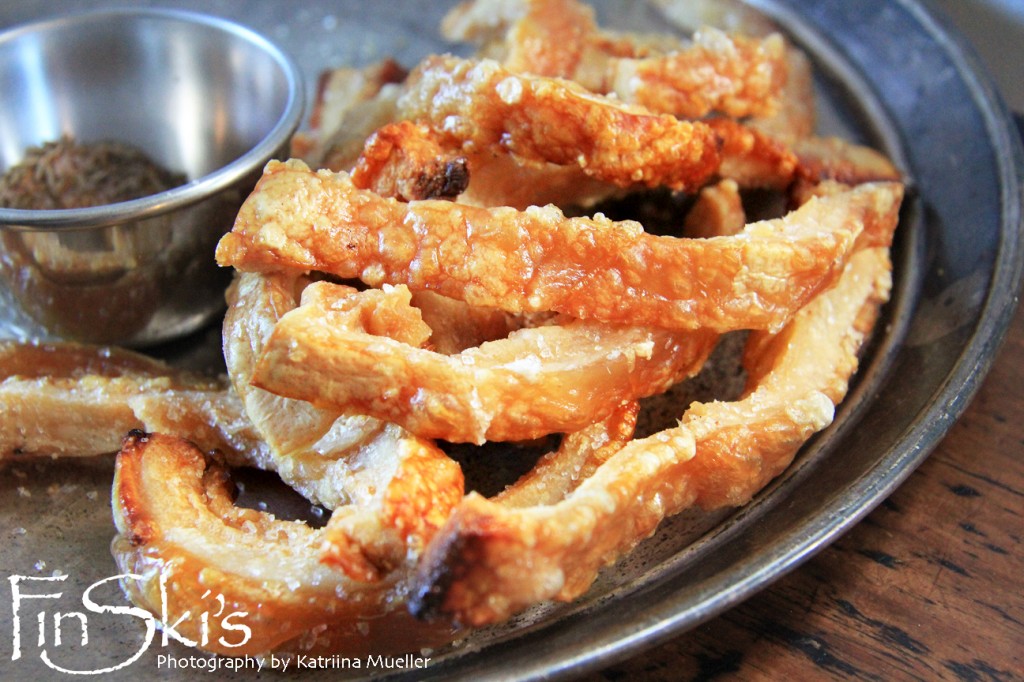 (Visited 108 times, 1 visits today)