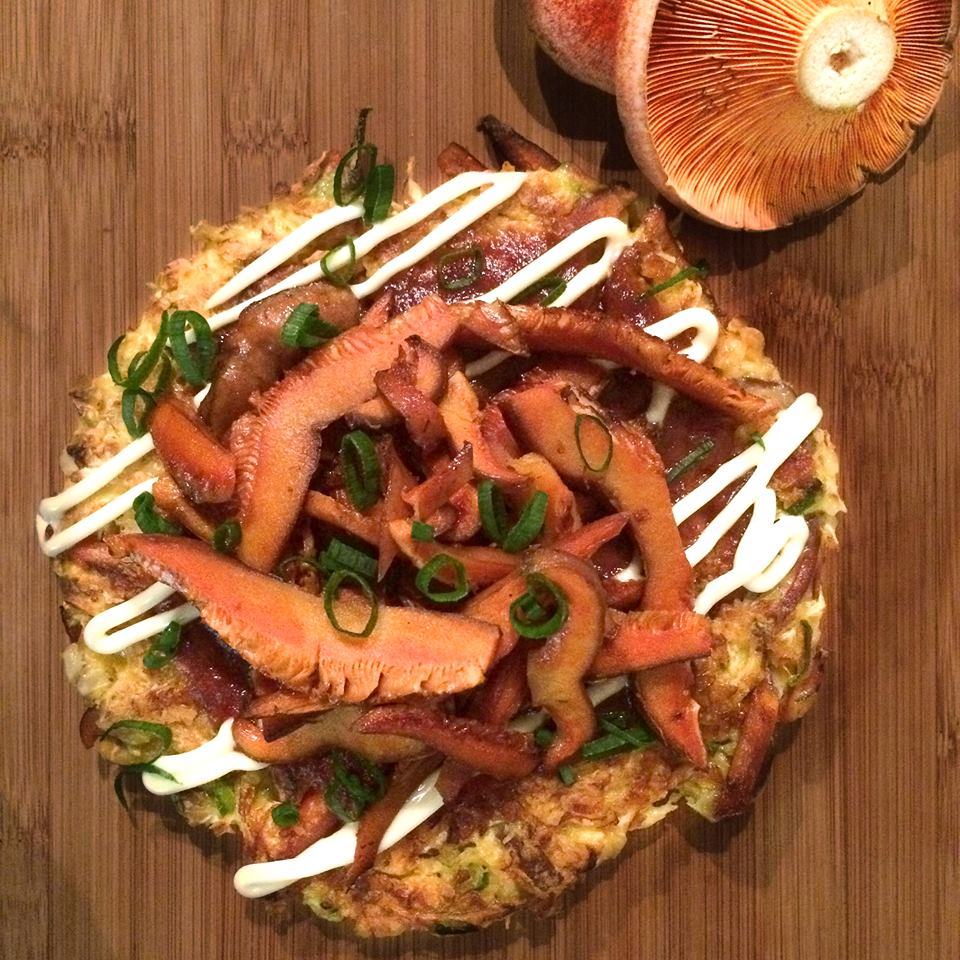 Pine mushroom Okonomiyaki came about after a lovely forage with our first tour for the year. It's always fun coming up with new recipes to use these glorious mushrooms in.
This is a Japanese pancake and can have any ingredients you want… this is up there with some of the best ever fridge clearer meals you will make.
The best way to serve Saffron Milk Cap Mushrooms is by keeping the flavours simple and clean. A quick sautee to get some caramelisation on them bumps the flavour up enormously.
Happy foraging! Blondie
(Visited 24 times, 1 visits today)