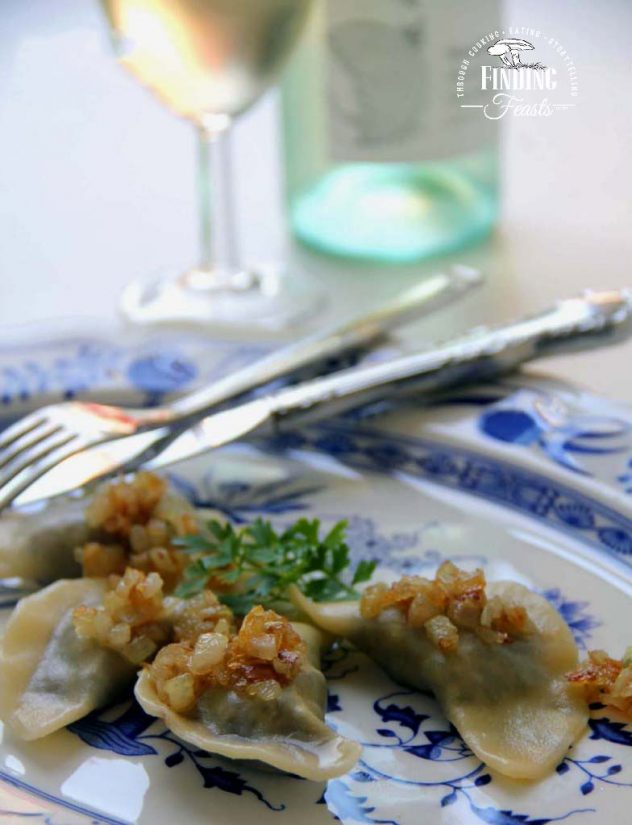 Pierogi, ahh just saying the word takes me back to my childhood.
Pierogi are synonymous with the Polish. My mother would make these every few weeks with different fillings. One of my favourite was a farm cheese filling with burnt butter and cinnamon sugar – a dessert style dish. My other favourite version was filled with Sauerkraut and Slippery Jack Mushrooms that we had picked in autumn during one of the many mushroom foraging tours I did with my parents and many other Polish families.
I loved biting into the fresh pasta to reveal the dark and rich mushroom filling. The Sauerkraut gives the pierogi a bit of zing as well.
Finding Feasts was recently very fortunate to be asked to take the gorgeous Lyndey Milan on a mushroom forage in Oberon for her upcoming Taste of Australia show which is due to air at the end of the year. Talking to her about all my past mushroom picking escapades with my family made me realise that I have been mushroom picking for a very long time! Since the early 1980′s! That is well over 30 years.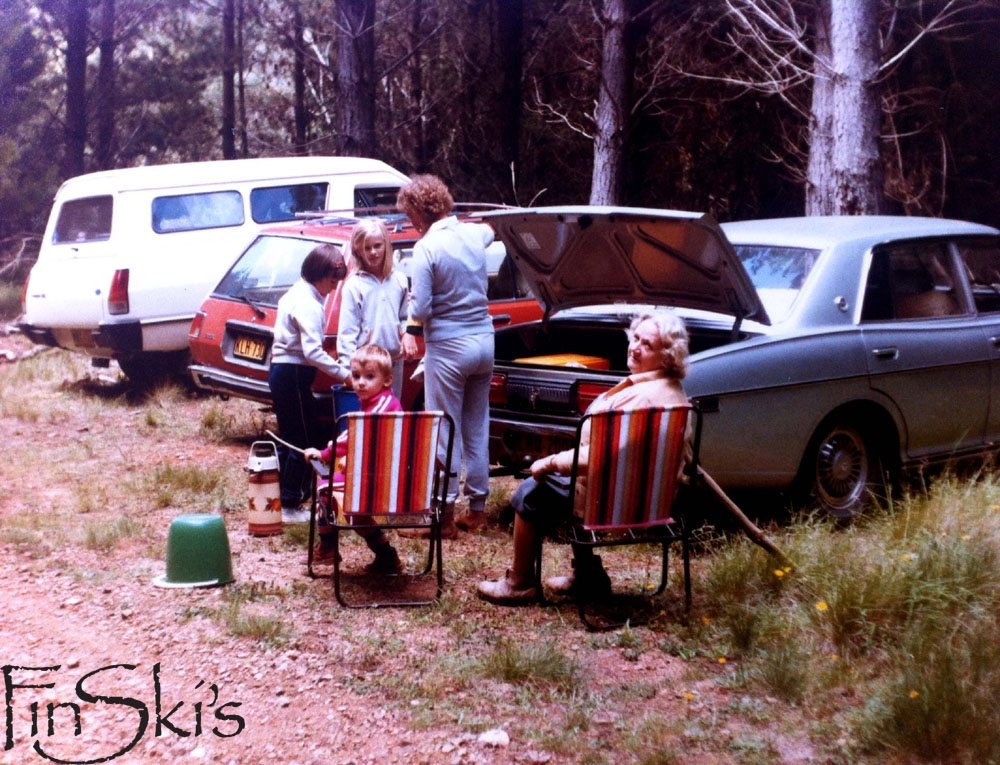 My dad recently came across this gorgeous picture of our family mushroom picking down the Southern Highlands, in 1983! I'm the one with the brown hair not looking at the camera and the gorgeous lady sitting in the picnic chair is my beautiful babcia (grandmother) who is no longer with us but was an avid mushroomer!
Pierogi can be made with various different fillings and once you start experimenting there is no limit to the fillings you can make.
Seeing as 'tis the wild mushroom picking season' I thought I would share this very traditional recipe with you, however with a very FinSki's twist on it. This recipe calls for smoked mushrooms and where do you get these I hear you ask? Why FinSki's of course!
Blondie and I have been experimenting in the kitchen for about 2 years now. We have both tried our hand at smoked mushrooms. Drying the mushrooms elevates them to another level, it increases the flavour tenfold and these smoked mushroom and sauerkraut pierogi are full of wintery smokey flavour.
Enjoy!
Bella
(Visited 149 times, 1 visits today)