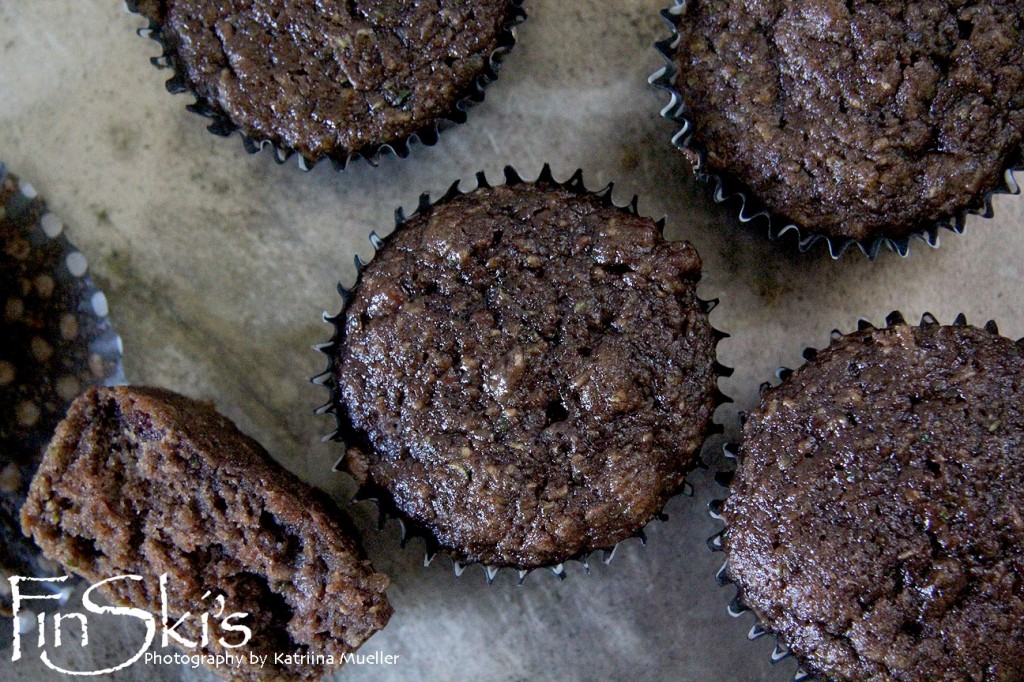 Olive Oil and Zucchini Chocolate Mini Cakes are a stunningly moist and slightly spiced chocolate cake that will certainly be enjoyed by all.
The original recipe is from Julie Le Clerc's gorgeous cookbook, Little Café Cakes.
Needing a treat for the school lunch box lead me to this one but with what I had in the cupboard it turned out a little different. To start with I used Dutch processed cocoa powder, which you aren't suppose to use with baking soda but since the recipe also asks for baking powder I took my chance. I used 2 large zucchini's so there was A LOT of zucchini. I threw in dried cranberries and chocolate bits for extra sweetness as it wasn't very sweet but the end result was surprisingly good. I have written the recipe to what Julie Le Clerc documented – adding the cranberries and chocolate bits… oh and using olive oil rather than canola, just to show you that you can mix up recipes a little and still end up with a great end result.
As I used so much zucchini I ended up with some extra mixture so poured it into a pie tin and made an extra large soft cookie that master M absolutely loved! More so than the actual cakes so I will remember to make more of the giant 'cookie' next time.
These are dark, moist and tasty – enjoy!  Blondie
(Visited 43 times, 1 visits today)