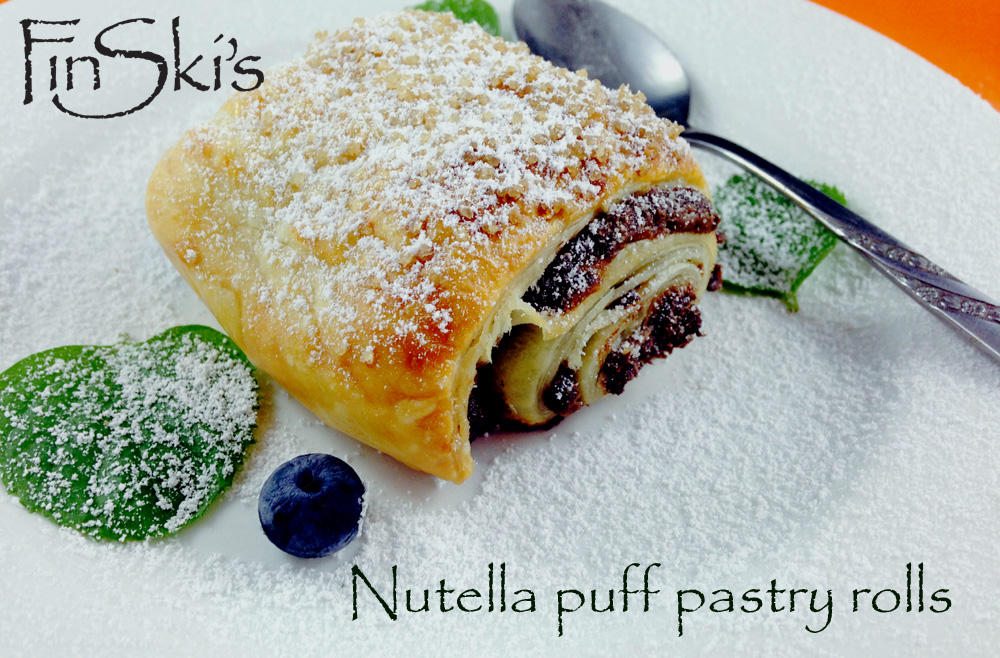 Good coma! That is the only way that I can describe how I felt last night so making nutella puff pastry rolls was the last thing on my mind.

My day started yesterday with a lovely cup of my favourite Roobios and Vanilla bean tea which was enjoyed with a chocolate croissant. I really should have stopped there but three hours later it was out for lunch with work for our annual team birthday lunch at Jagos on Miller. Instead of celebrating a birthday a month, or in some cases a few birthdays in a week we take ourselves out once a year and celebrate everyone's birthdays at the same time.
Jagos on Miller is a lovely little cafe/restaurant which does good basic meals. Their menu doesn't really change much but why fix something when it's not broken right? The service is quick and friendly, perfect for a work lunch, especially when you have to go back to the office. I had fish cakes with asian herb salad and sweet chilli sauce. A very substantial dish composed of two fish patties. I was adamant that it would end there but nope, the whole team was having desserts and as much as my tummy was saying no the left side of the brain took over. As soon as the waitress asked me to take my order I blurted out…yes please I will have the chocolate mousse tart which I have to say was pretty ahhhmazing!
I don't have a photo to show you because it literally lasted only a few seconds on my plate!
Walking home at aerobic pace so that I could work off the brick in my tummy I promised myself that I would stay away from all food until the morning. I found myself however making these nutella puff pastry rolls for the teams morning tea! Sugar over load right!
I love nutella. We always keep a jar of it in the cupboard however as silly as it sounds it never occurred to me to make a dessert with nutella until a few months back when I came across these very delish but very filling nutella scrolls at our local coffee shop, Cafe Andiamo in North Sydney. They are so filling that when we get one at work, we share it amongst 4 staff members and two of them are blokes!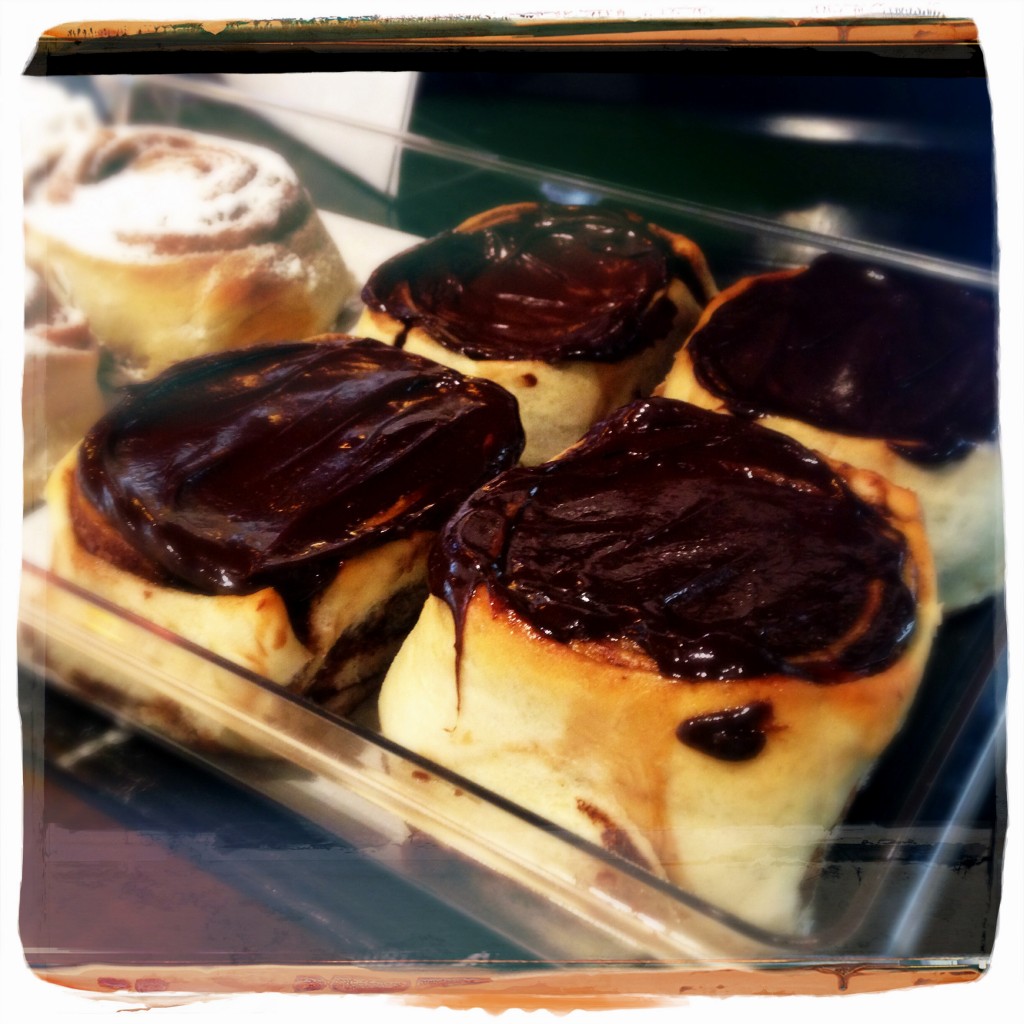 My nutella puff pastry rolls are what I call the lighter alternative, if there is such a thing with puff pastry and nutella! Quick and easy to make with literally only two ingredients needed. Three if you decide to count the icing sugar!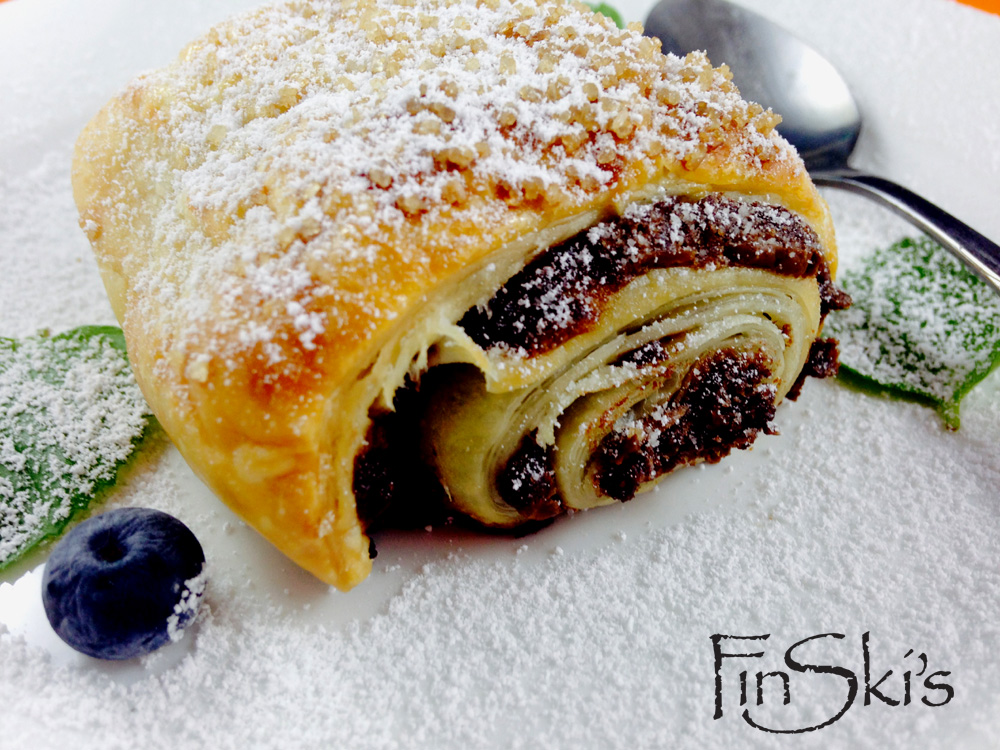 So as you can see, it definitely was a chocolate/sugar indulgent day, but as Blondie said to whilst I sipped my glass of wine…we are allowed to splurge now and again.
Bella 🙂 
(Visited 152 times, 1 visits today)