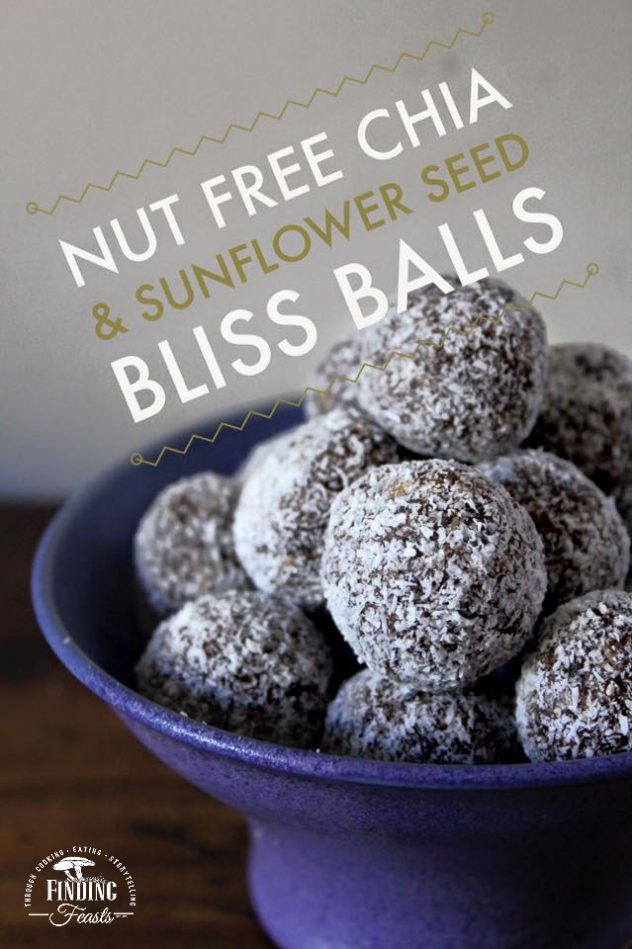 Nut Free Chia & Sunflower Seed Bliss Balls … Naturally sweet with a gorgeous 'pop' from the chia seeds, these are a great snack to have on hand for a quick boost of energy or naughty indulgence without too much of the guilt.
Diary of today… so far:  Get out of bed, with my cold, lovingly given to me by my darling husband. Make lunches. Throw on jeans (leave pyjama top on as will hide under a jacket). Drop Master S off at school. Come back home to get cleaned up as just been reminded by Master S that I need to actually GO INTO the school for some event. Go to event. Come home and wait for hard drive delivery (long story). Receive delivery and take to data recovery place. Get nails done … 11:00am Coffee time!
… and here we are, it's always amazing how time flies by, and it's exactly this type of day where extra energy is desperately needed. These are super fast to make as it's just a matter of throwing everything into the food processor then rolling into balls.
This volume makes about 16 20g Bliss Balls and can easily be doubled or tripled as they freeze really well. To freeze them, place them on a baking sheet lined with baking paper and leave overnight. Once completely frozen you can place them in a ziplock bag. This technique works well for school or office lunches as they will remain firm without the need of a ice-pac in the lunch bag … they will naturally defrost by lunchtime.
Power up!… Blondie 🙂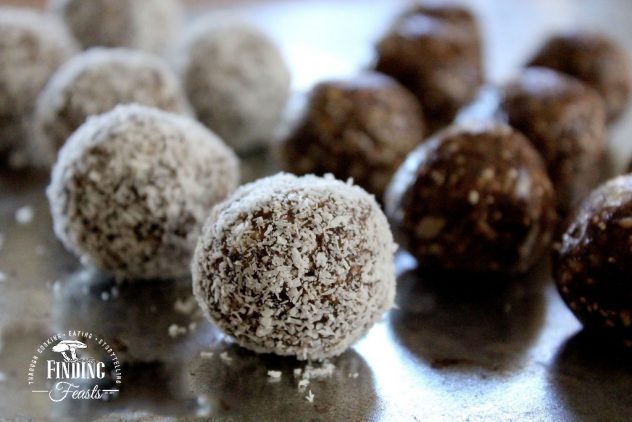 (Visited 25 times, 1 visits today)