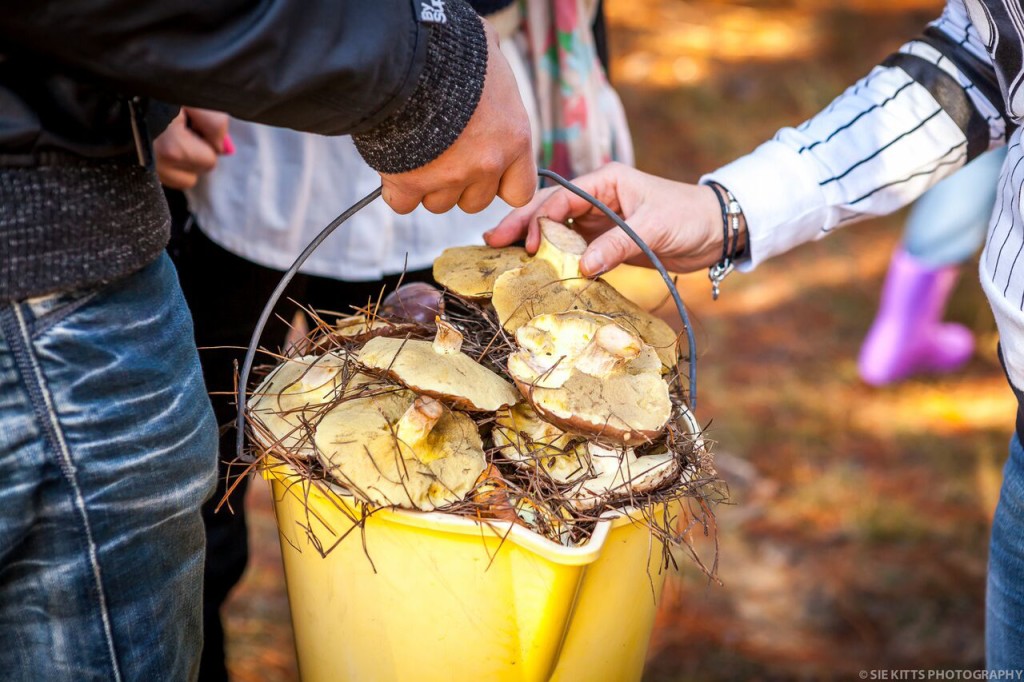 Wow, what a busy time it has been for Bella and I. We've been so busy getting other projects for FinSki's off the ground (more information on these later) that we almost lost track of time and let Autumn fly by without a tour!
We've been out several times this year to both the Southern Highlands and Oberon areas, enjoying the serenity that being in the forest brings – well, as serene as it can be with a dog that just loves to roll in wombat poo and having the kids trying to get him to jump in muddy puddles so he can get clean (eau de wombat pour chien)… anyway, the serenity between those moments is magical.
We decided to host a tour on the 17th of May and not surprisingly it booked out in a heartbeat. Friend and amazing photographer Sie Kitts, joined us and beautifully documented the day for our photo journal…
Mushroom tour May 2015
On a brisk and sunny morning the group all met up at Pheasants Nest at 8:00am. Once we had all arrived and introductions were made, we headed off to the forest. An eerie, ghostly fog lay close to the ground as we headed in.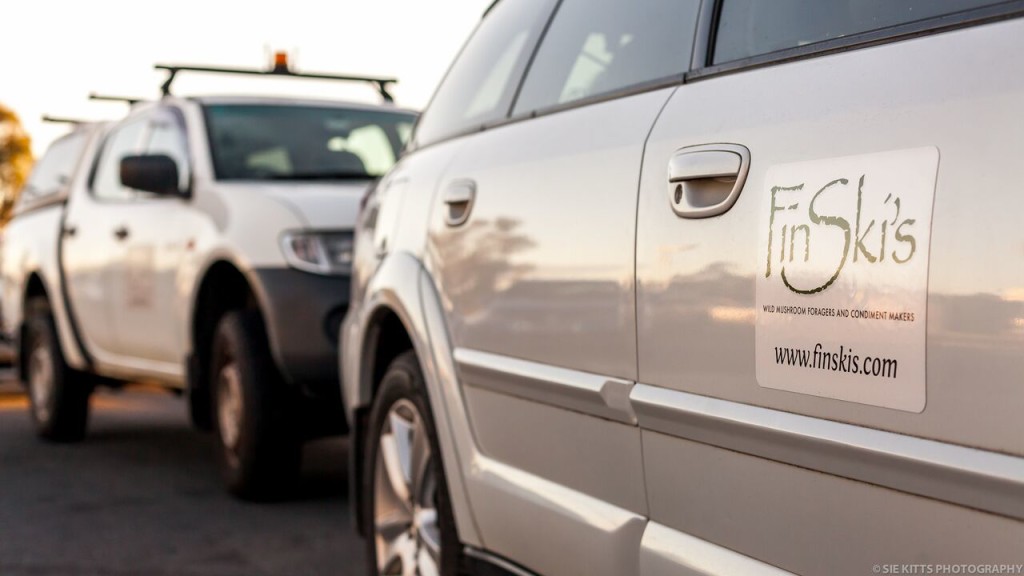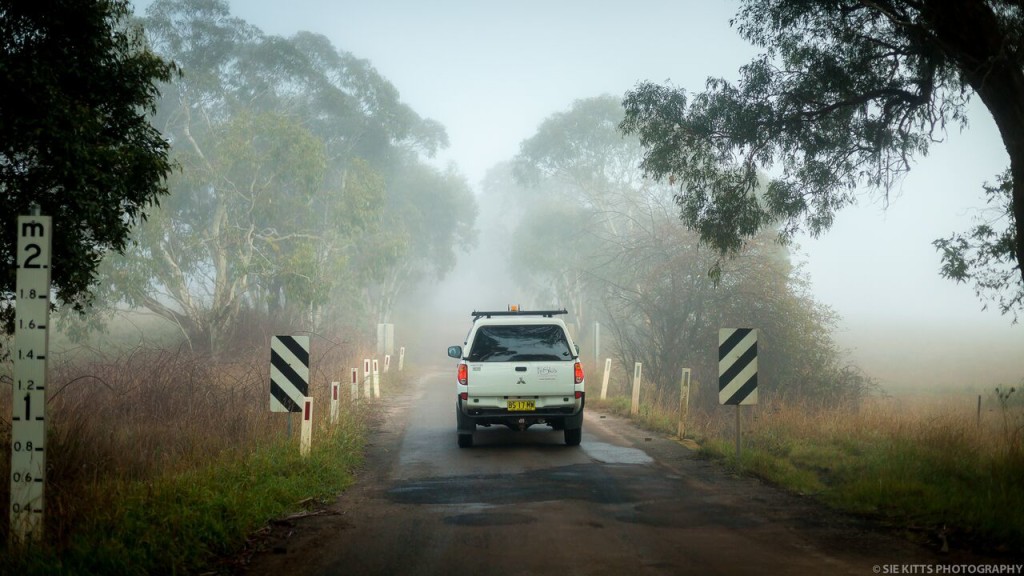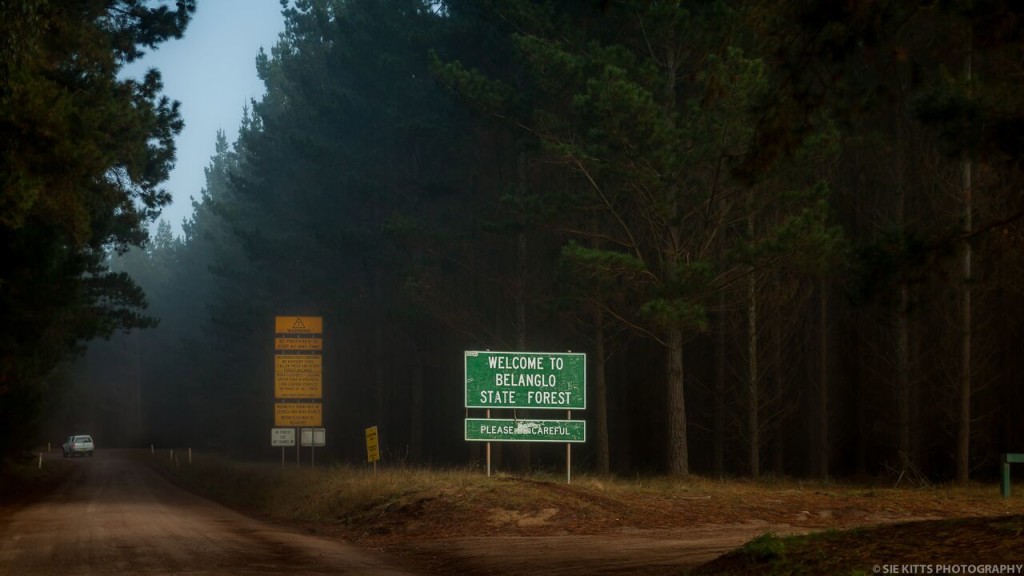 On arrival at our first stop, there's a brief rundown on the mushrooms we will be foraging for and then it's on, everyone heads into the forest for their own unique experience of foraging.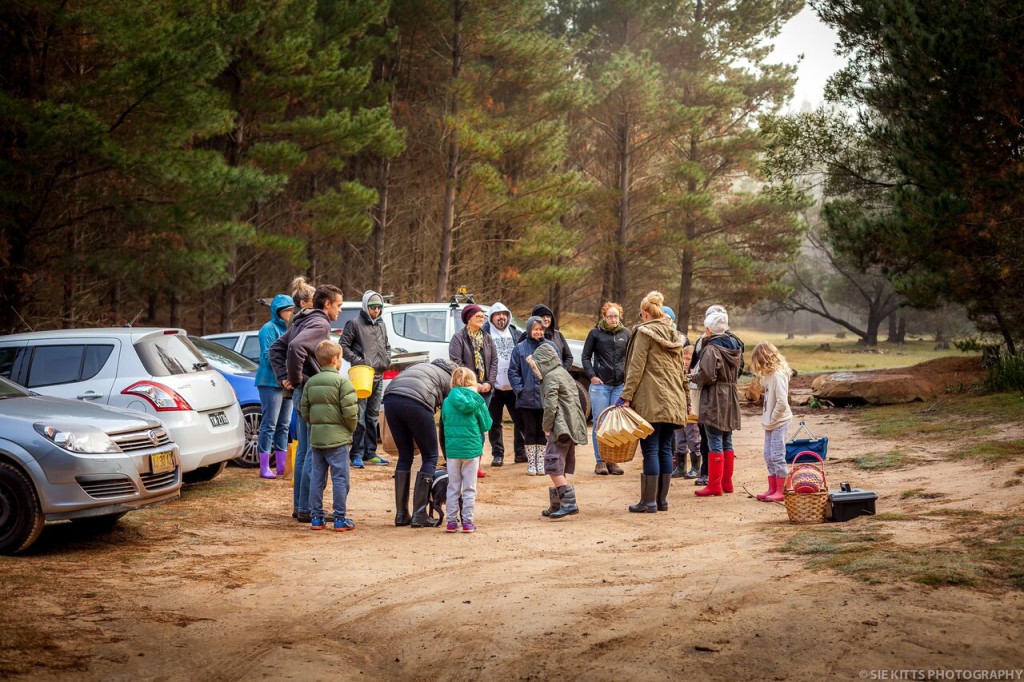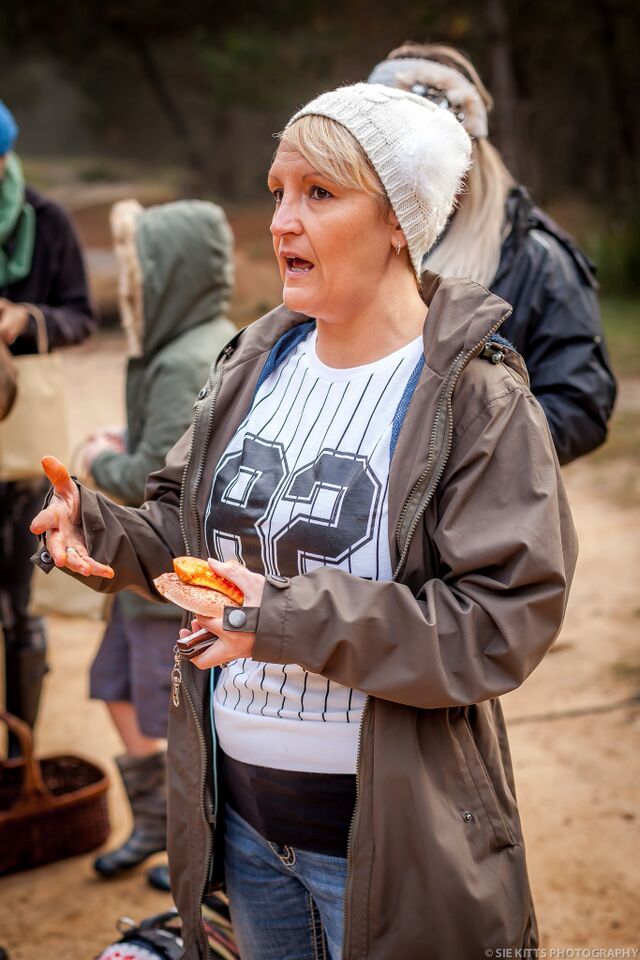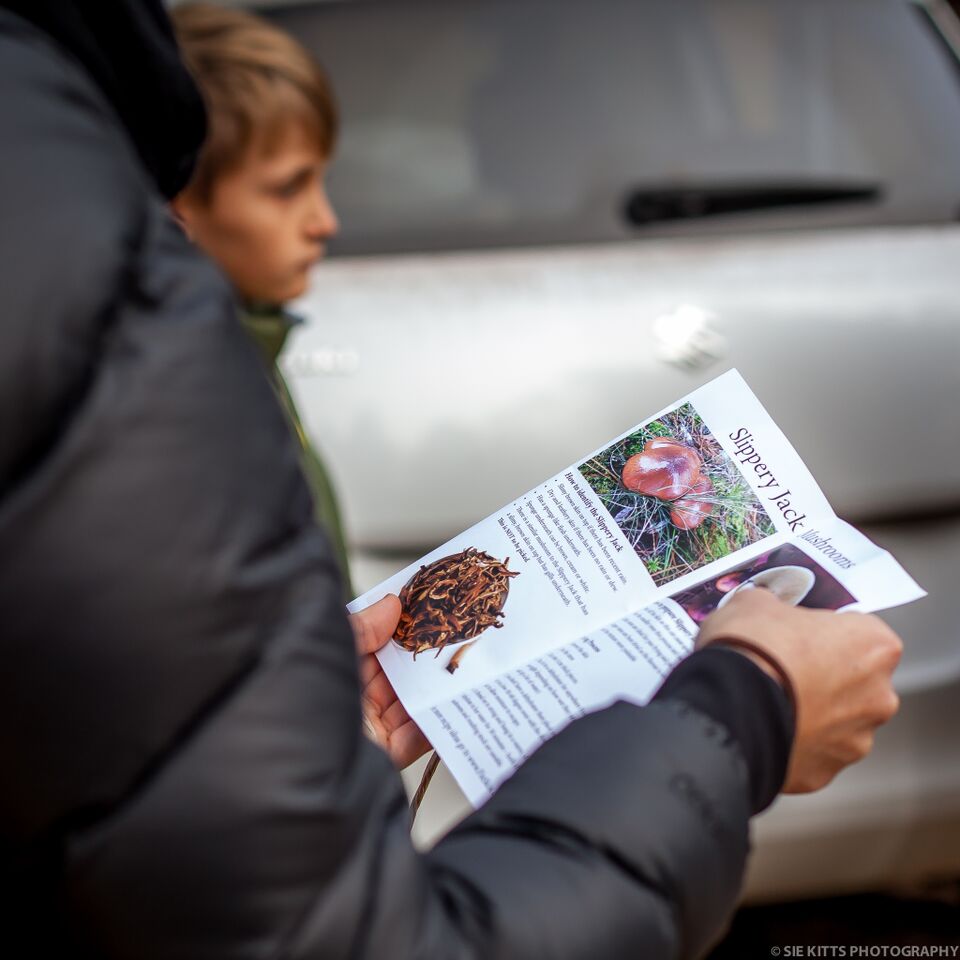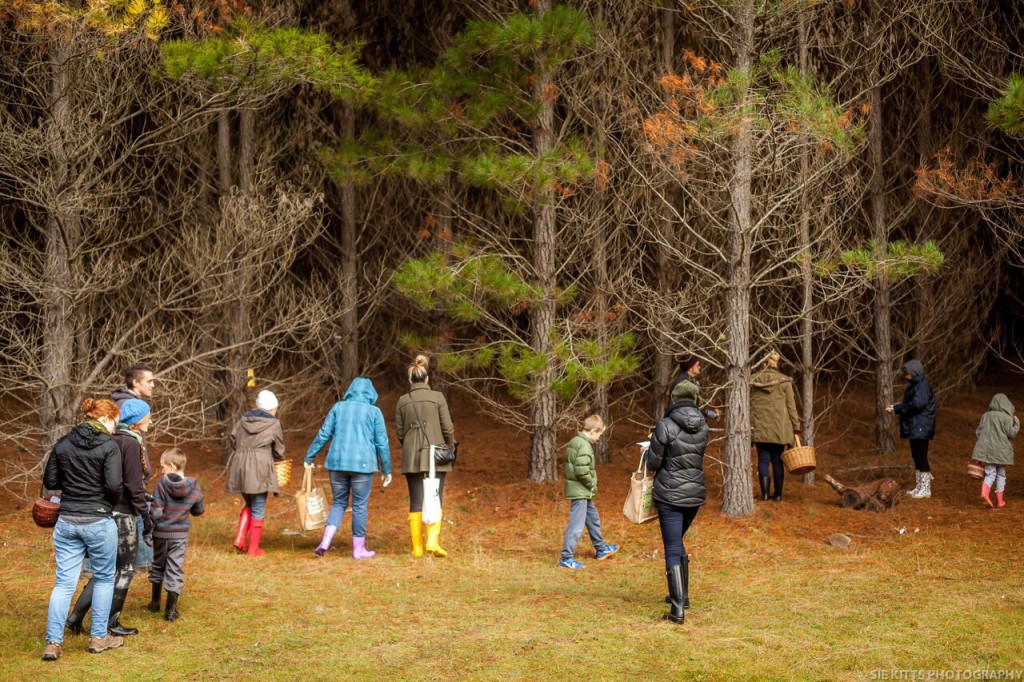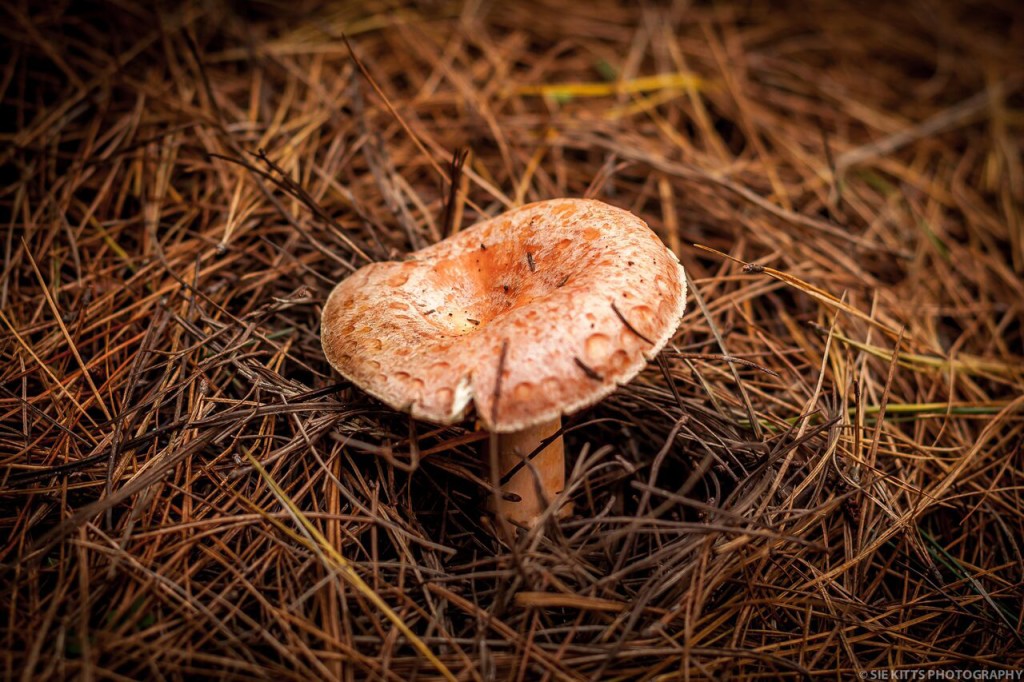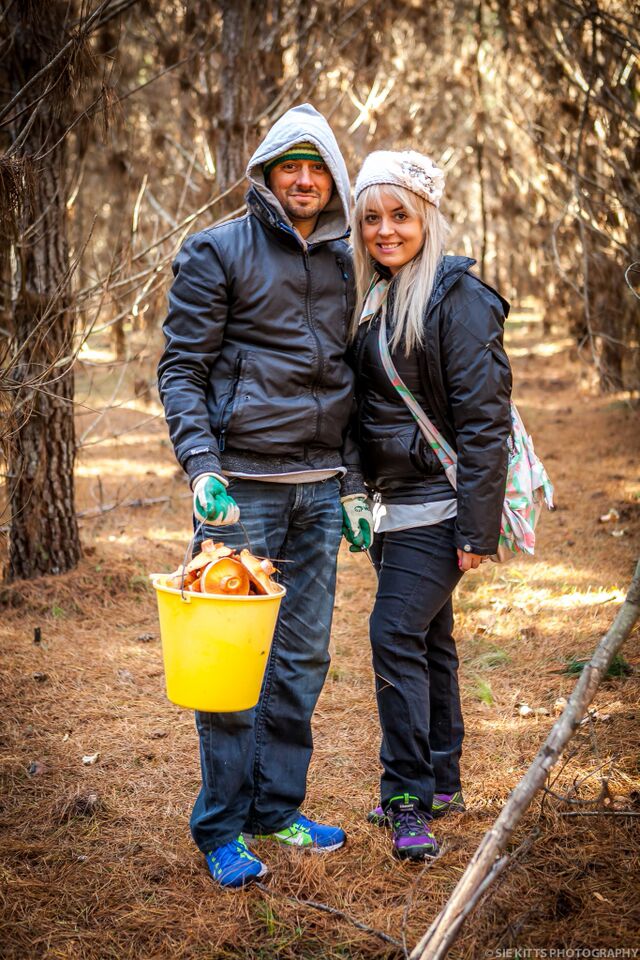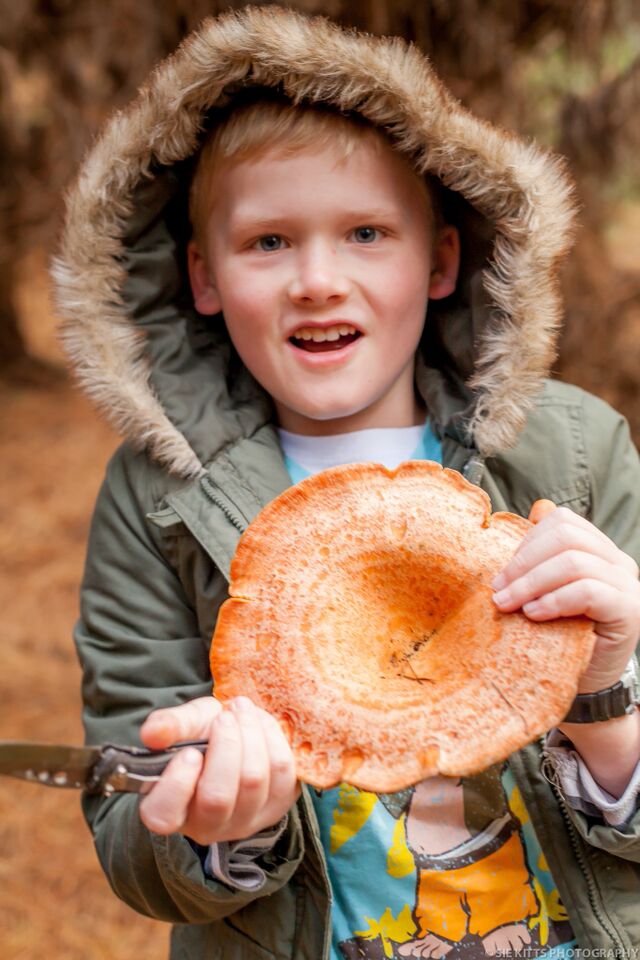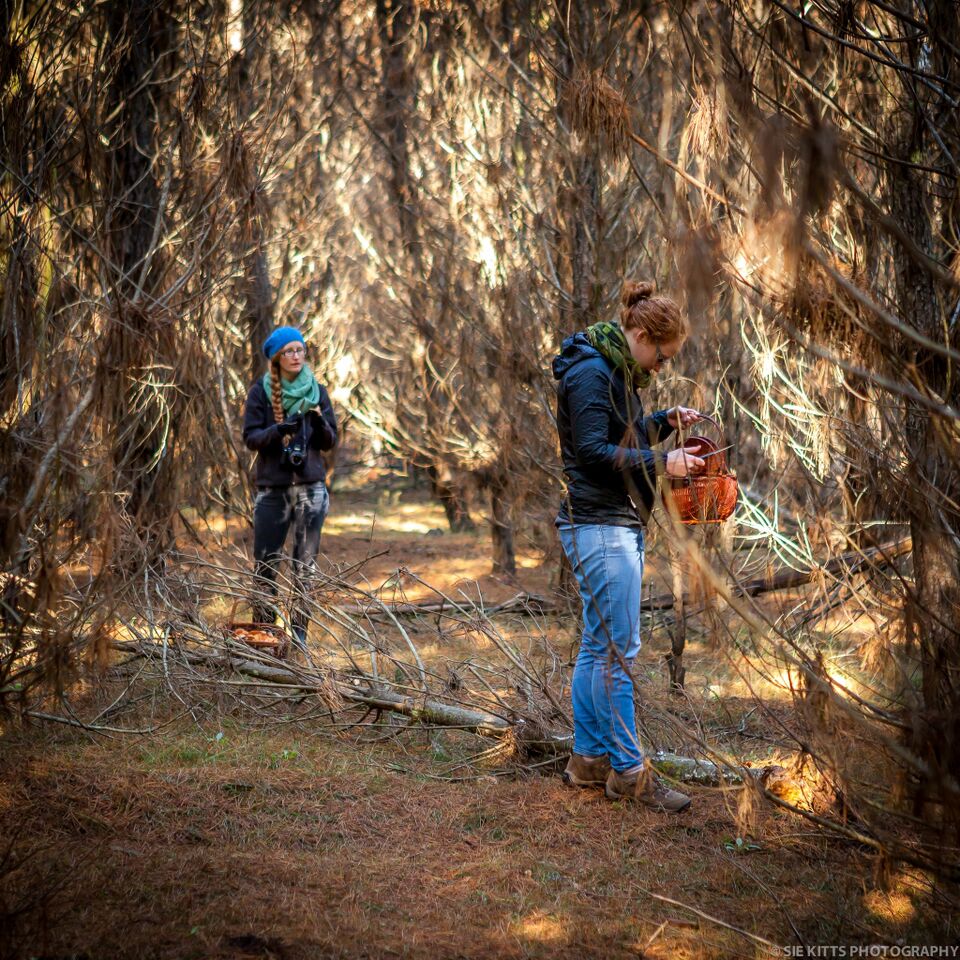 One of the greatest joys Bella and I get from our tours is showing the kids the great pleasure of gathering wild mushrooms. The knowledge and experience they receive this one day in the forest will forever be with them … and they really have so much fun.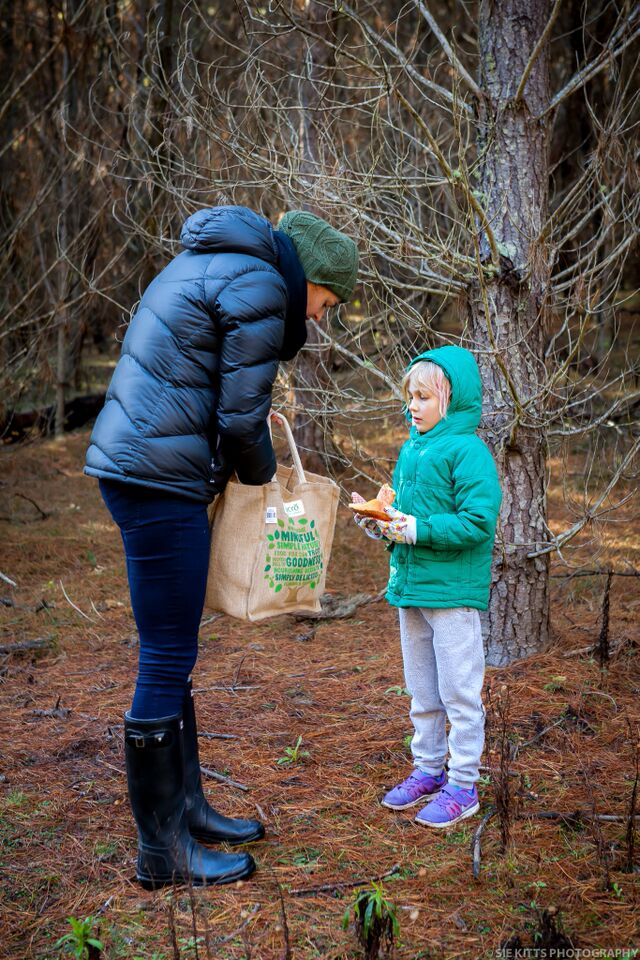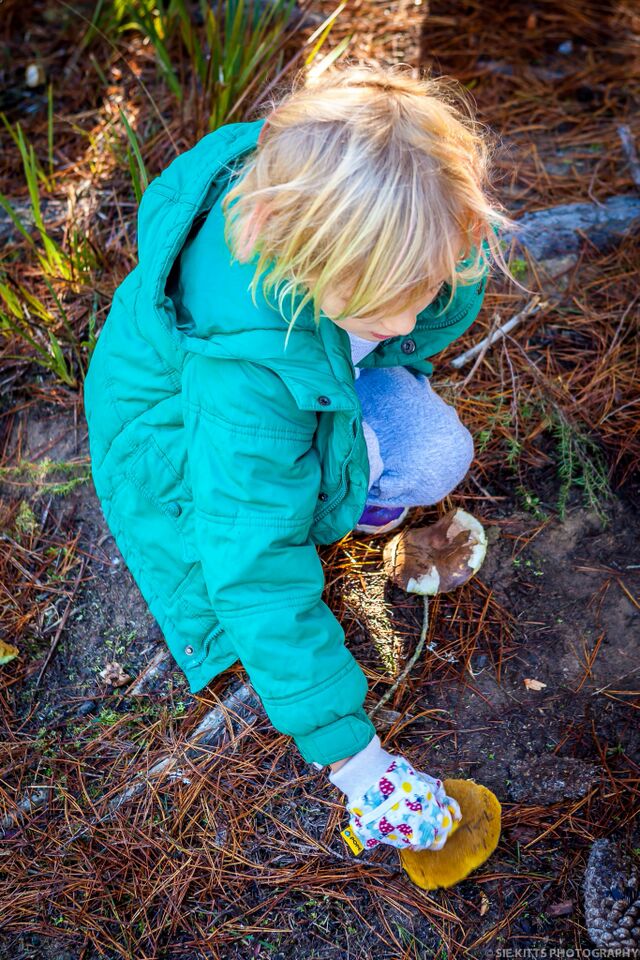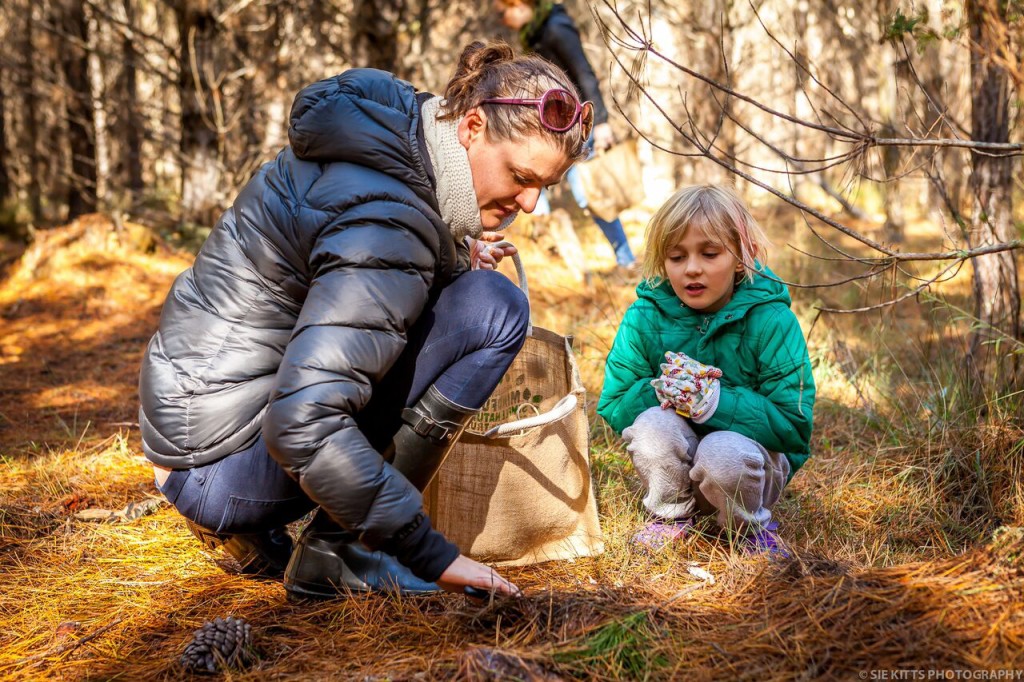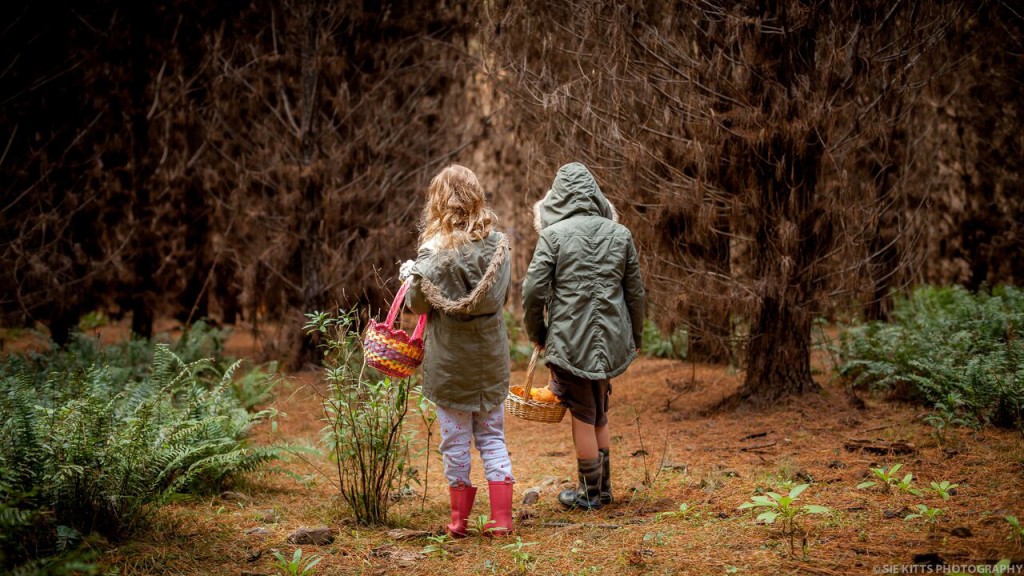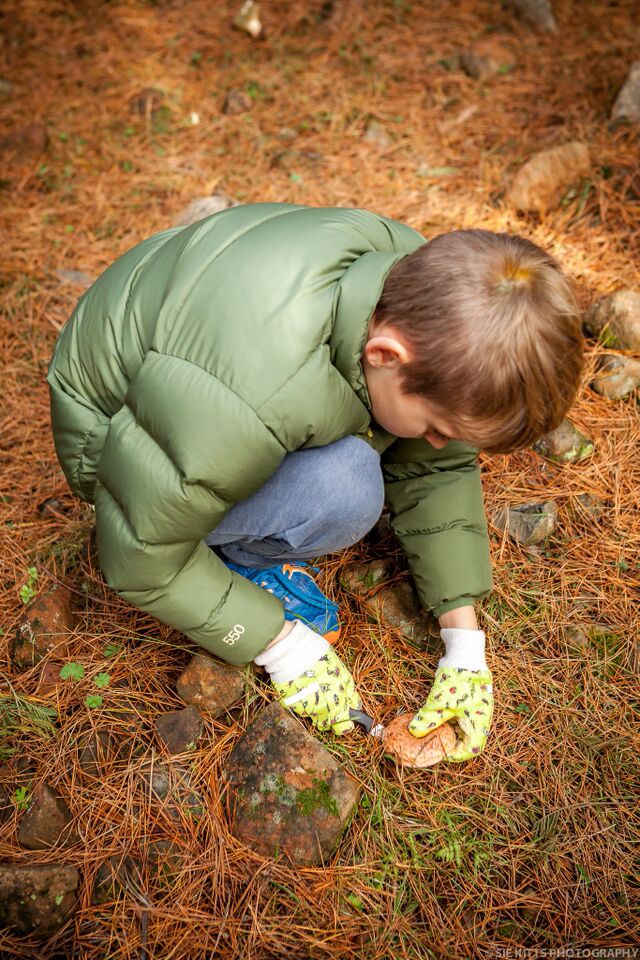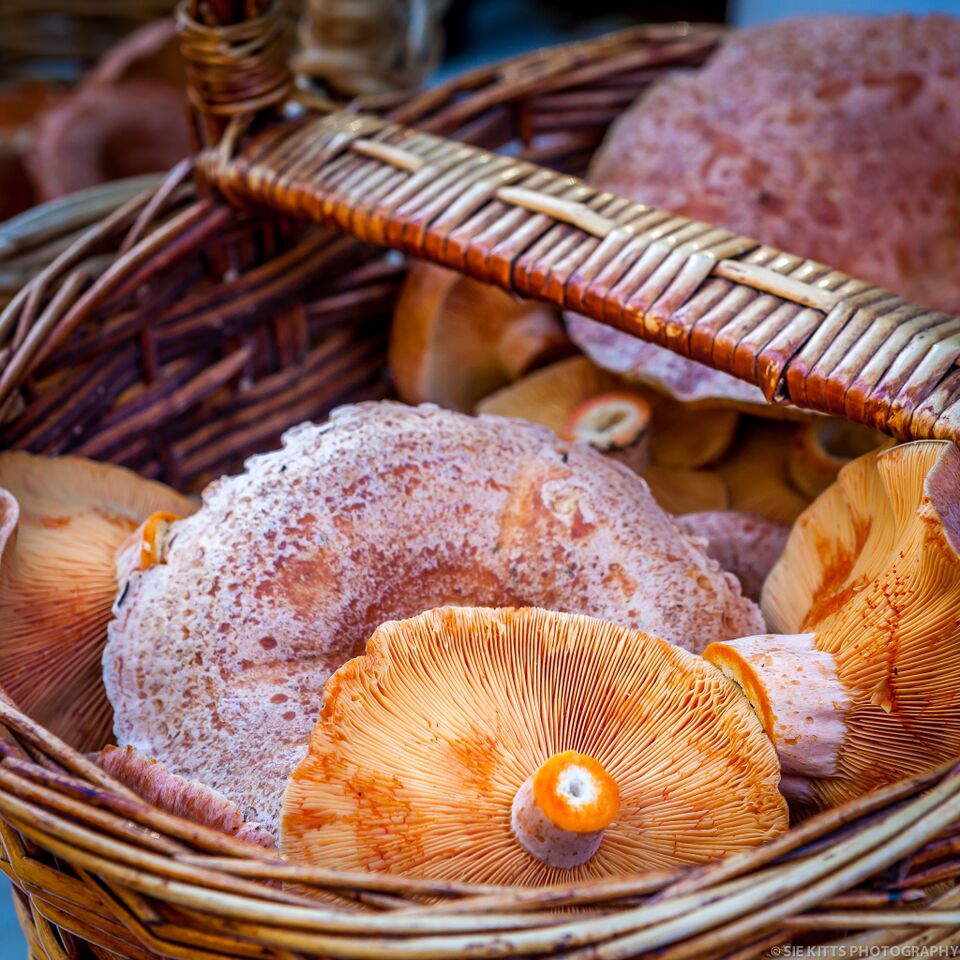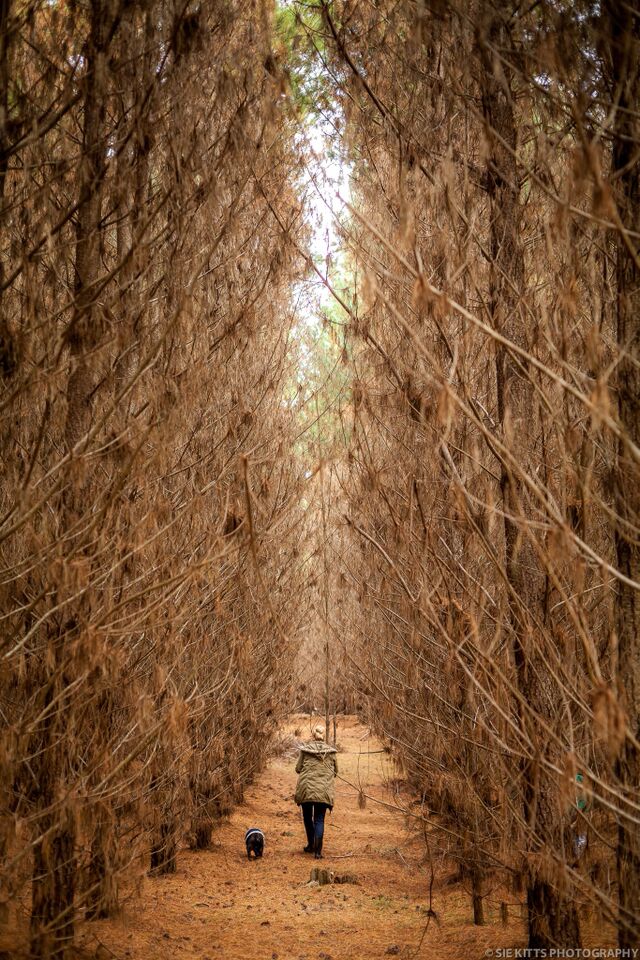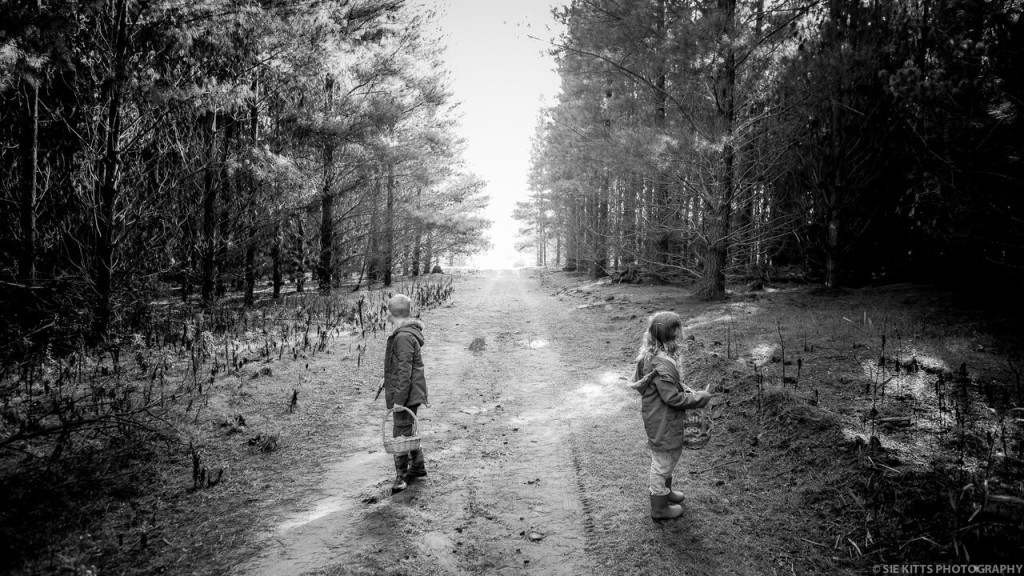 After a couple of hours we slowly head back to the cars for coffee and nibbles. It's funny, we don't have a set time limit but people just naturally turn around for re-fueling.
We got some beautiful pine mushrooms in this area, everyone was really happy.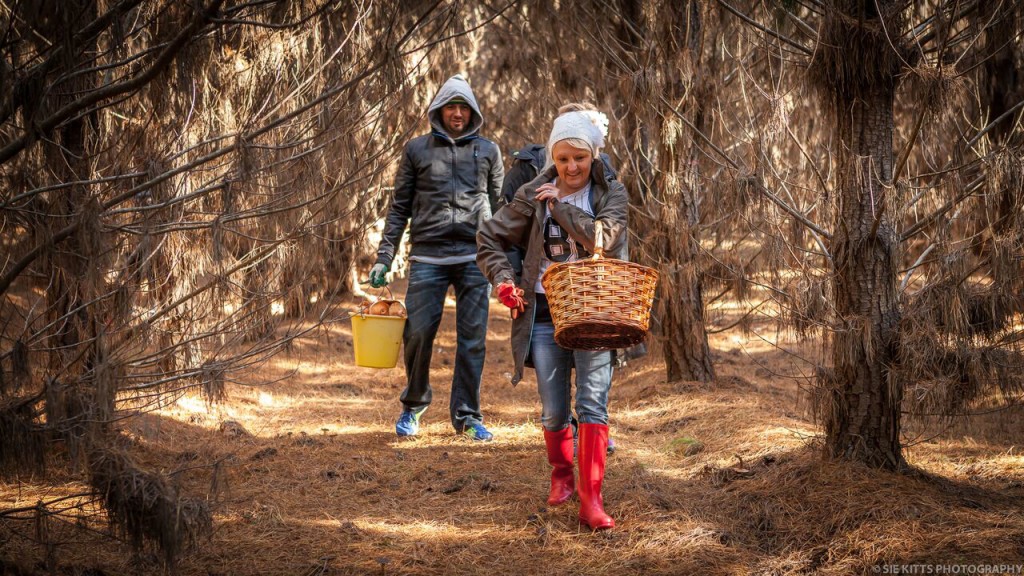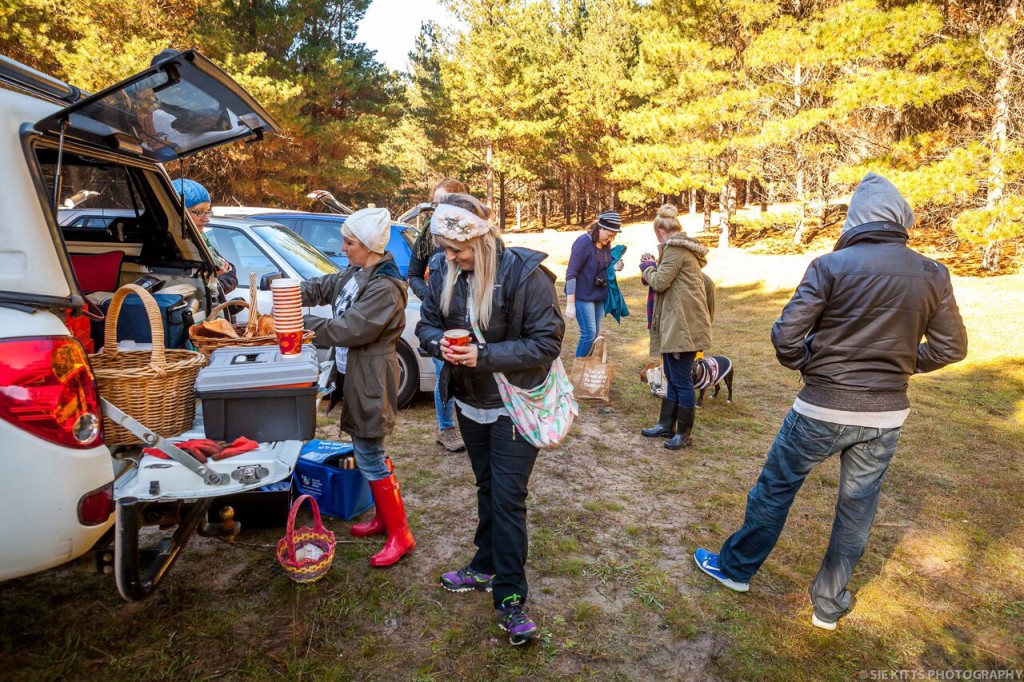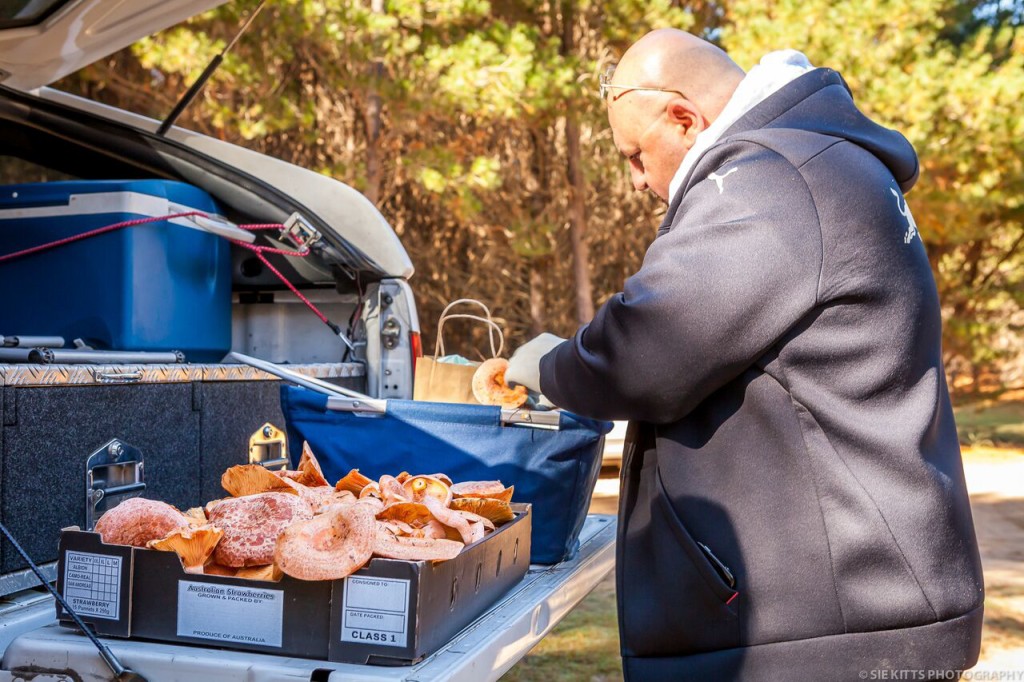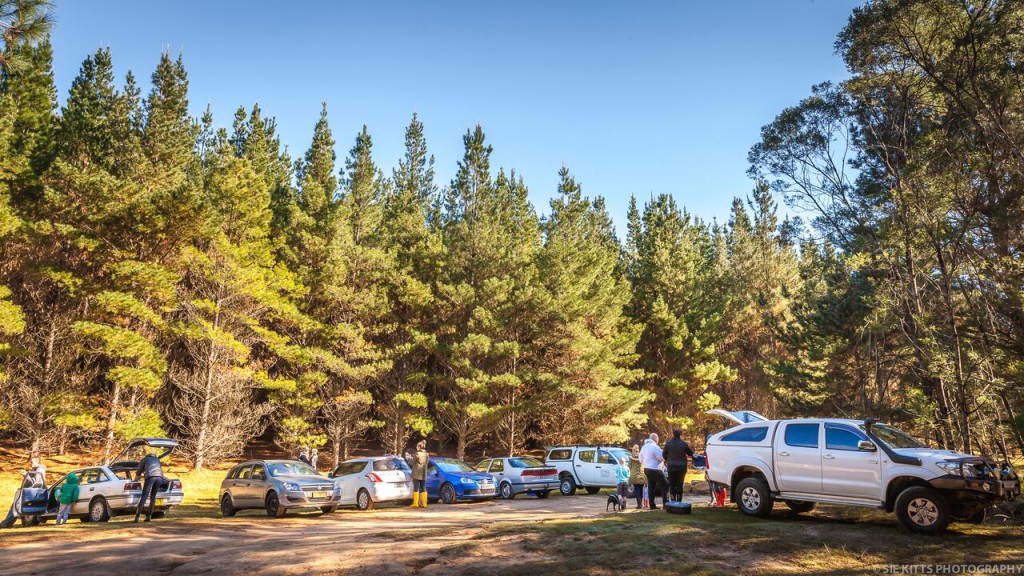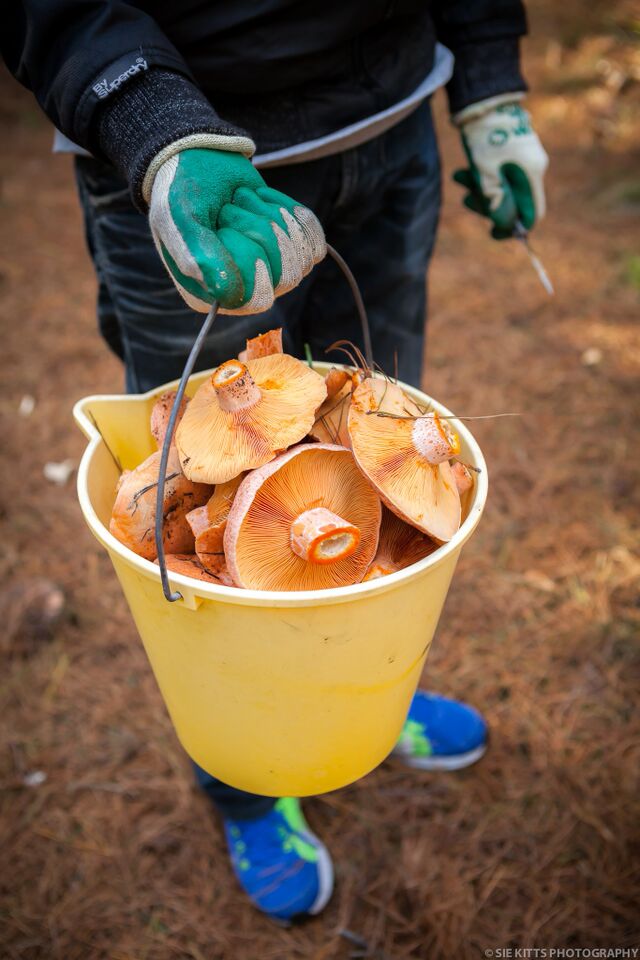 After our coffee break we all head to another area of the forest to collect slippery jack mushrooms.
The smaller ones are great for pan frying or pickling but the larger ones are best if they have been peeled and dried first. There is something very therapeutic about peeling mushrooms while waiting for the group to slowly gather again.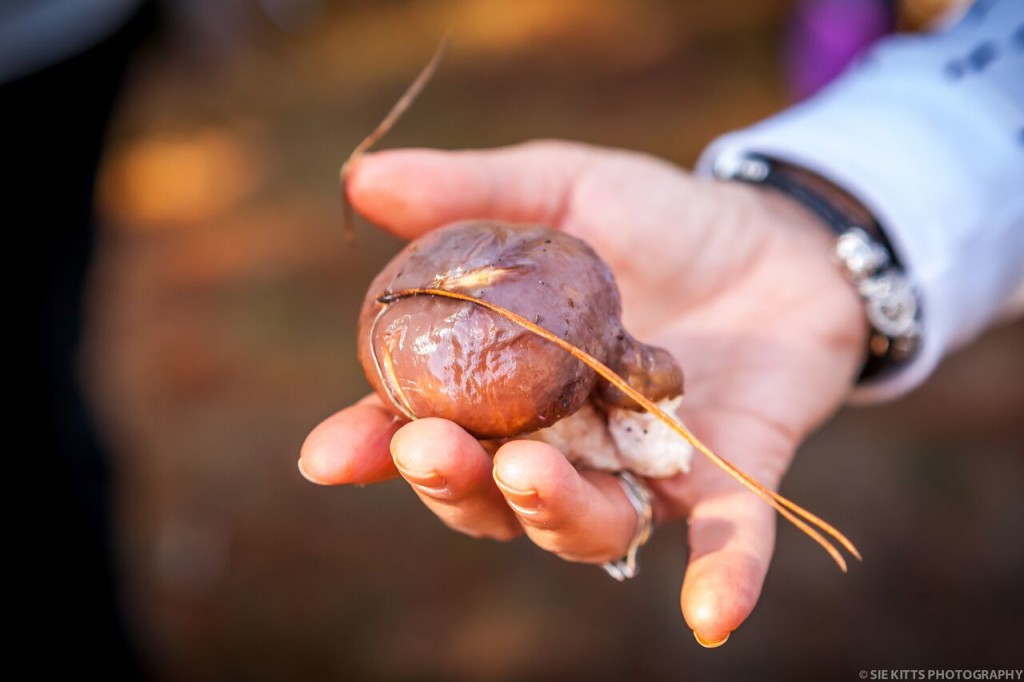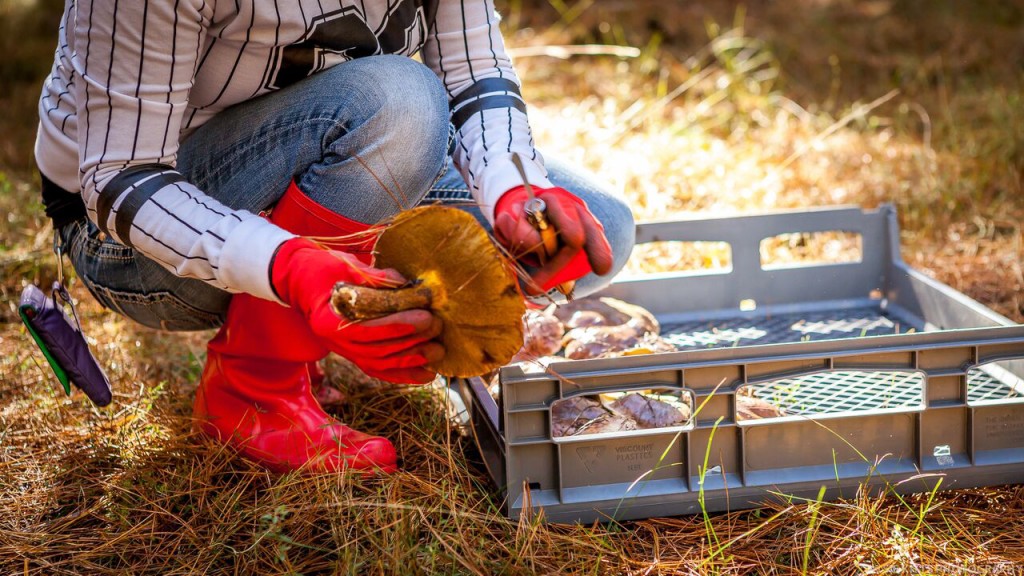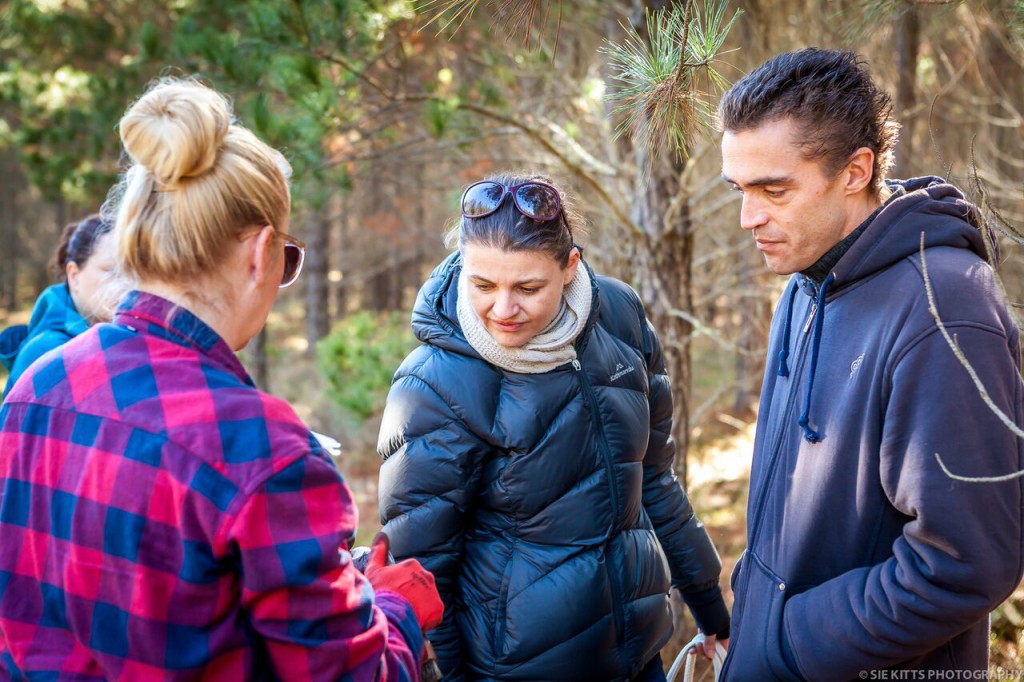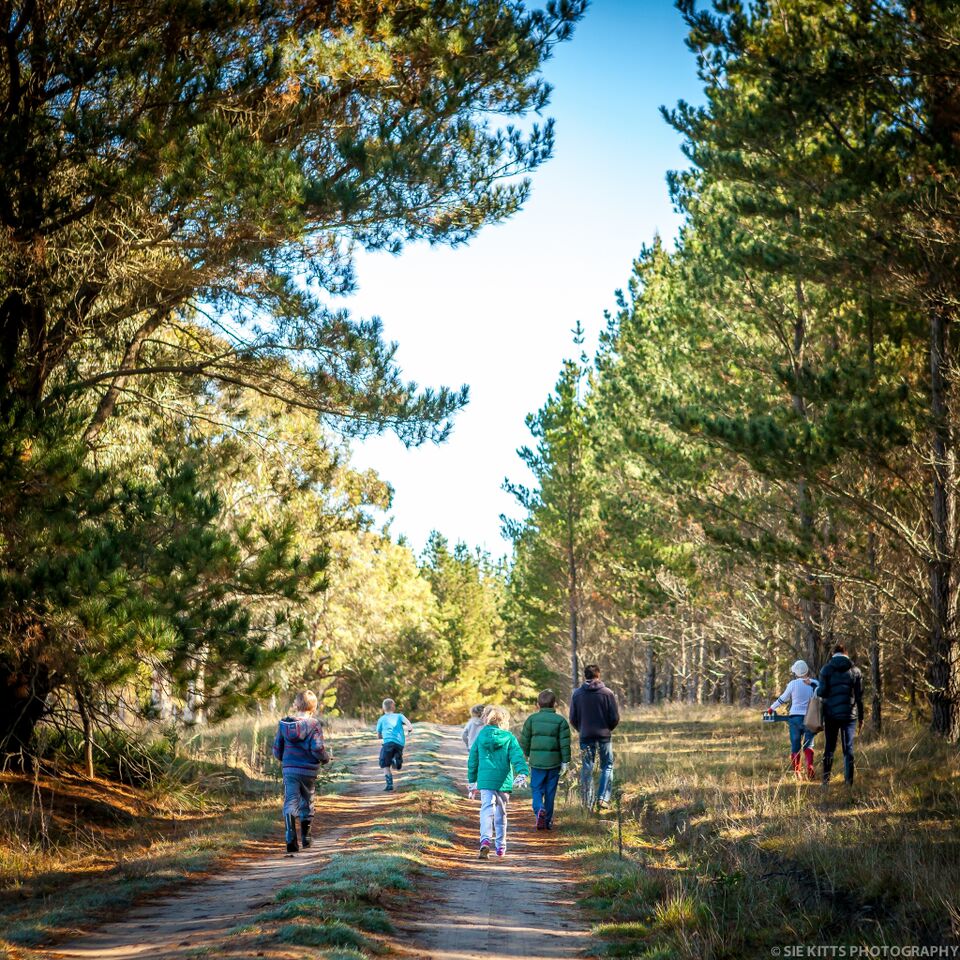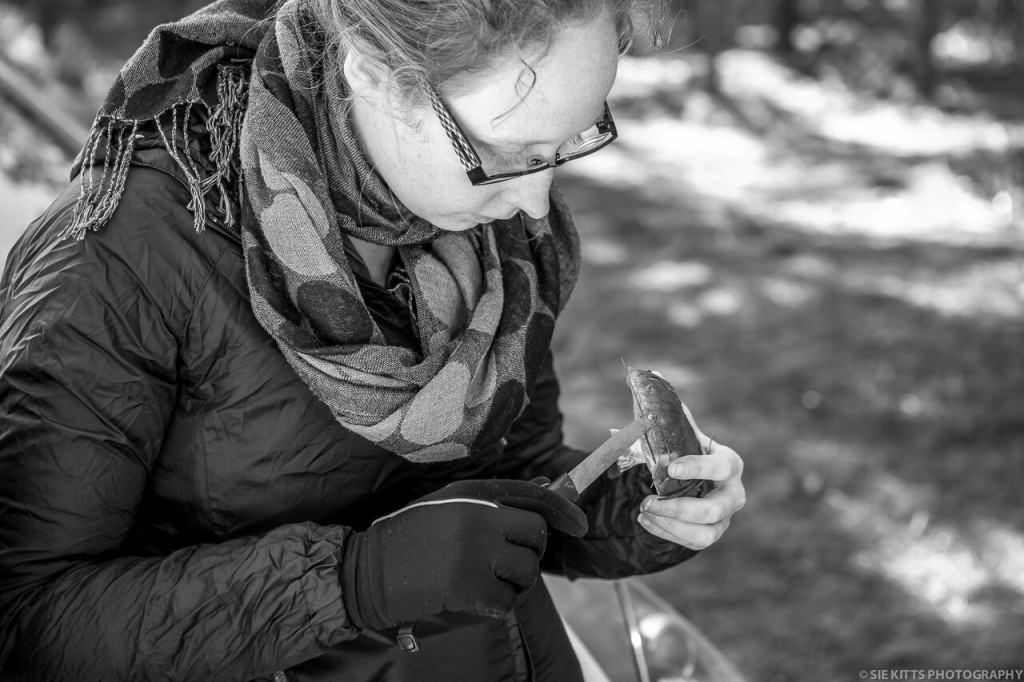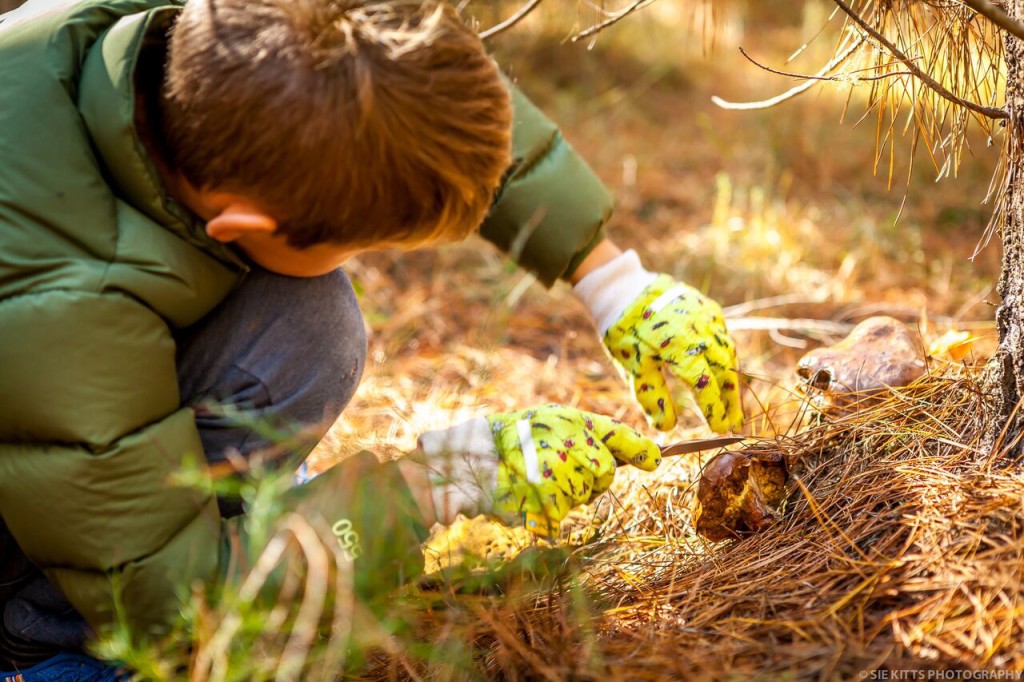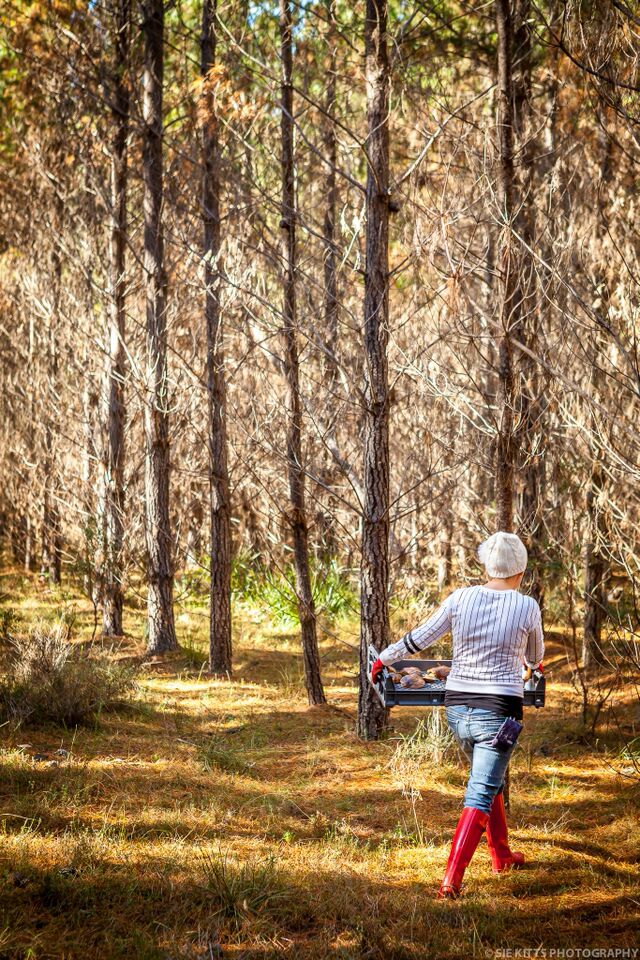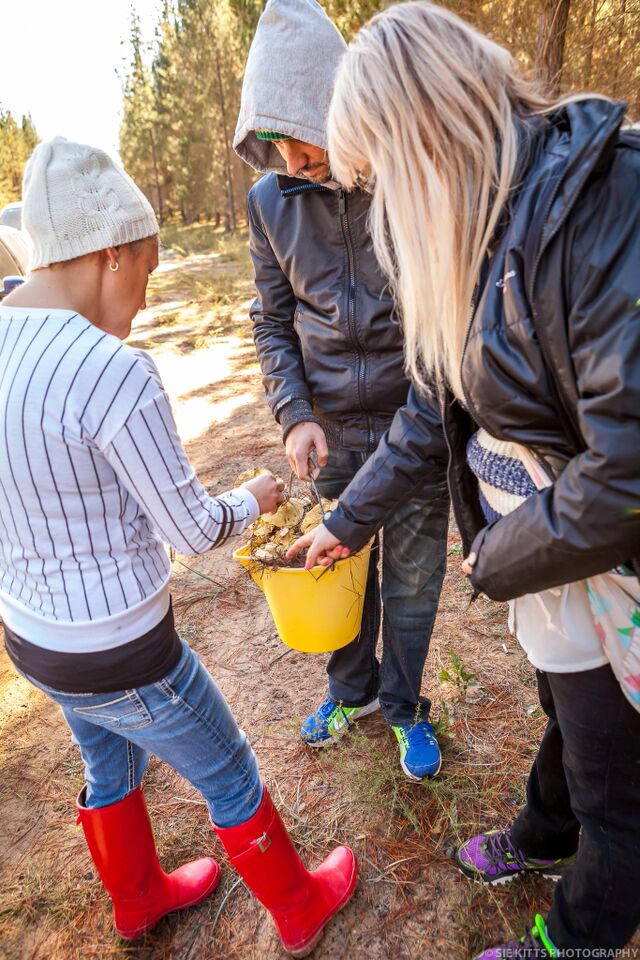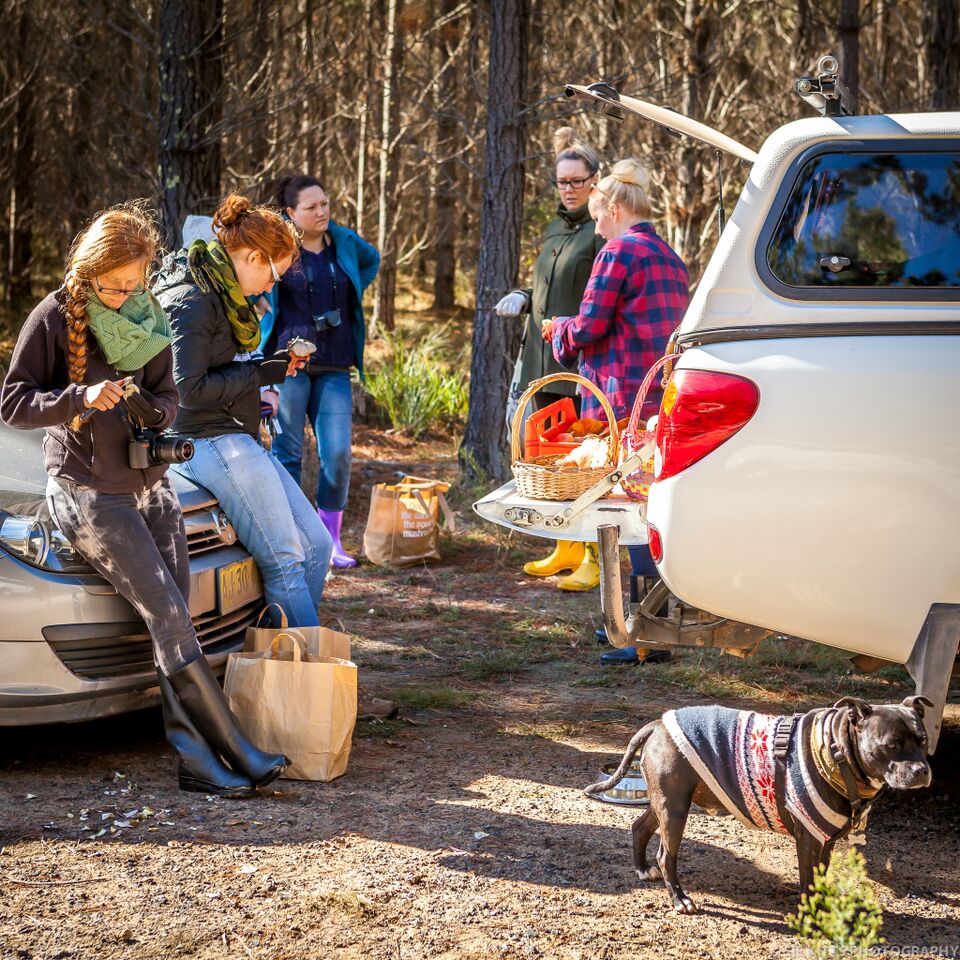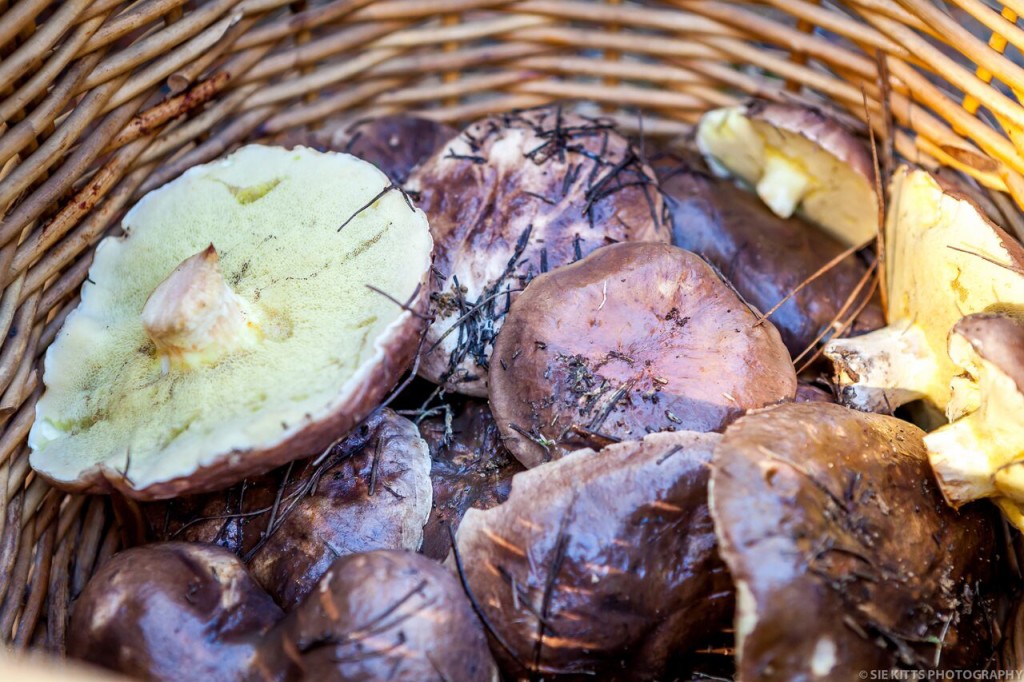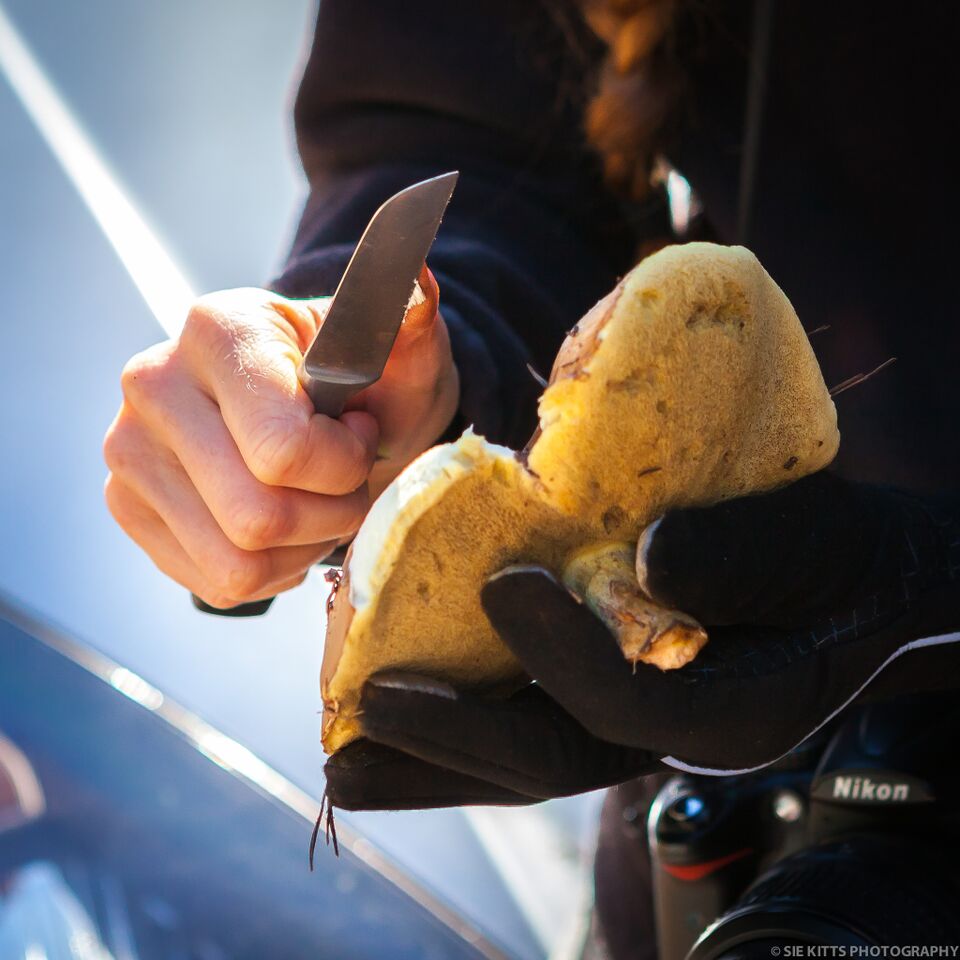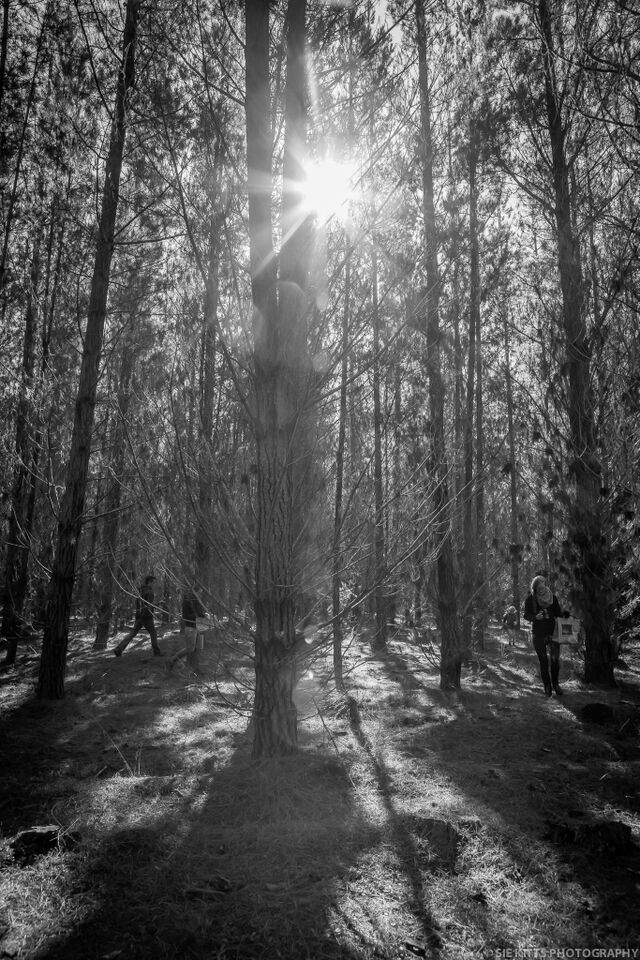 Now ravenous and eager to try the freshest of mushrooms, we pan fry a whole heap of saffron milk caps. Simple ingredients of butter and salt with the caramelised mushrooms and you are in heaven. It always take people by surprise just how different and tasty these mushrooms are.
We served them with sour dough bread, danish feta some chives and a drizzle of Cabernet concentrate from my aunt's micro vineyard – sublime!
The kids went off to catch some yabbies, I think they got one.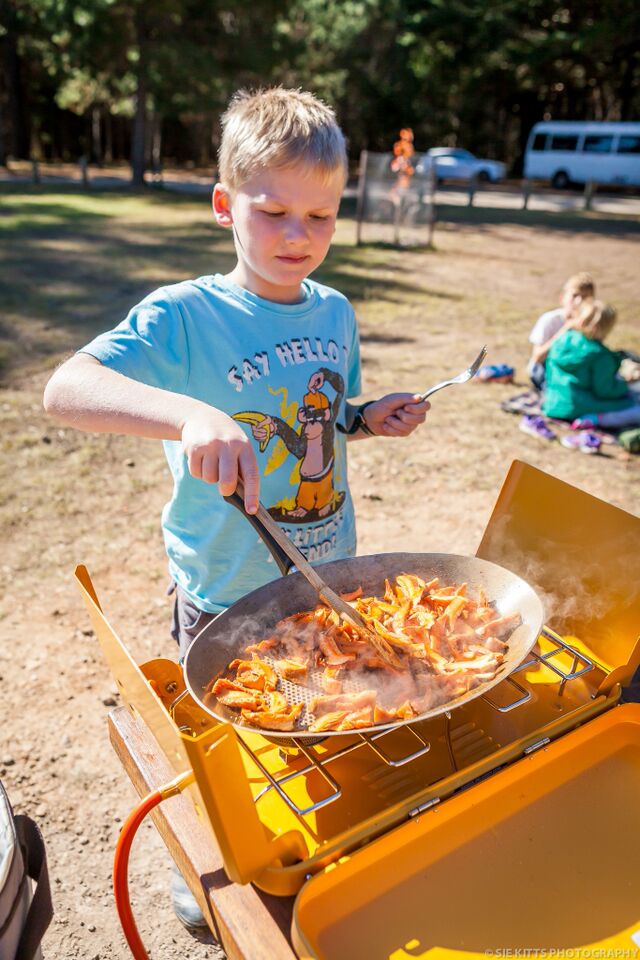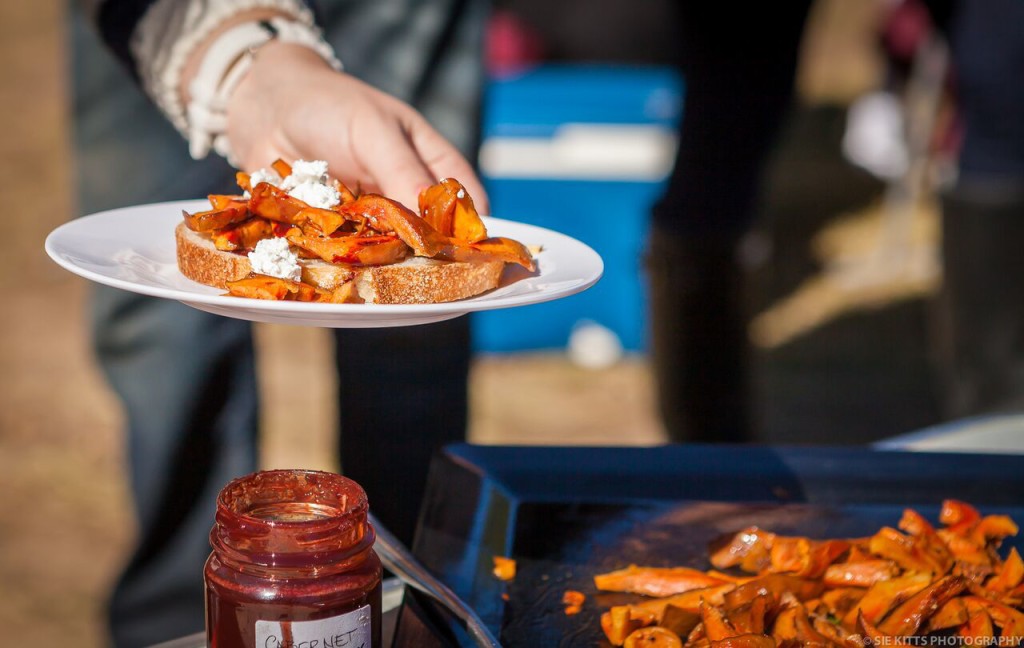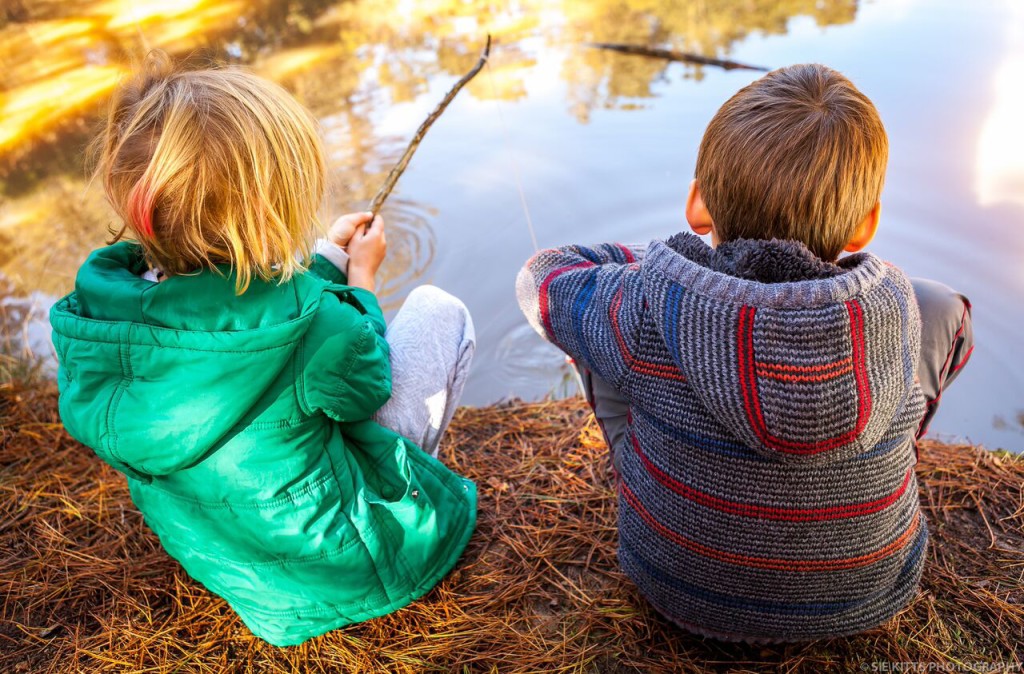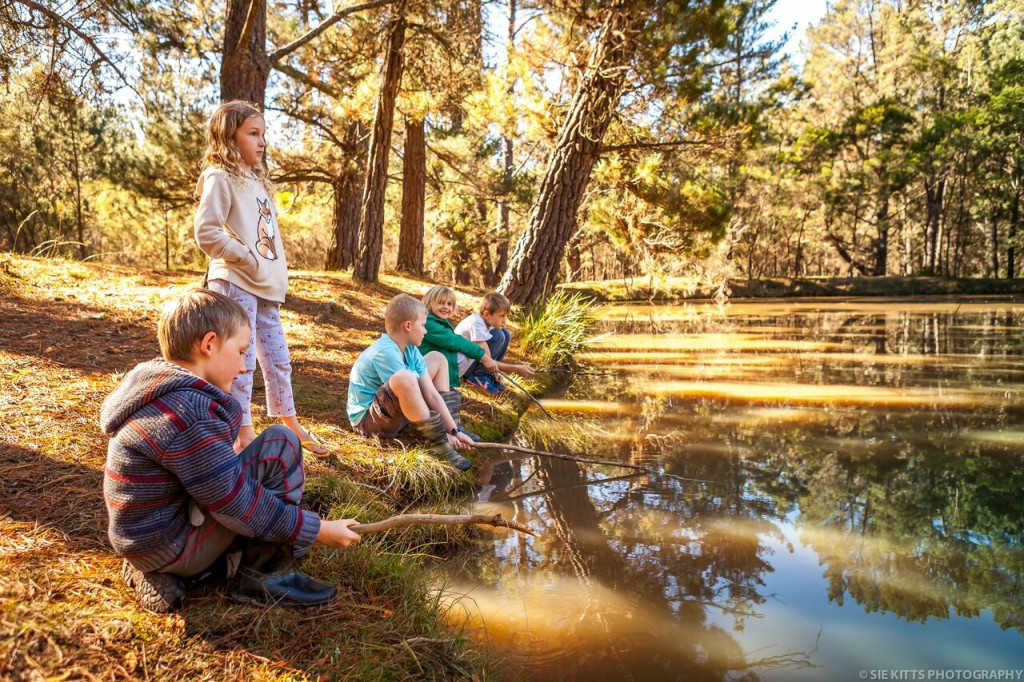 It was a fantastic group, thank you so much, we had a ball meeting you and we look forward to sharing the experience with many more next year.
Here are some happy snaps from us…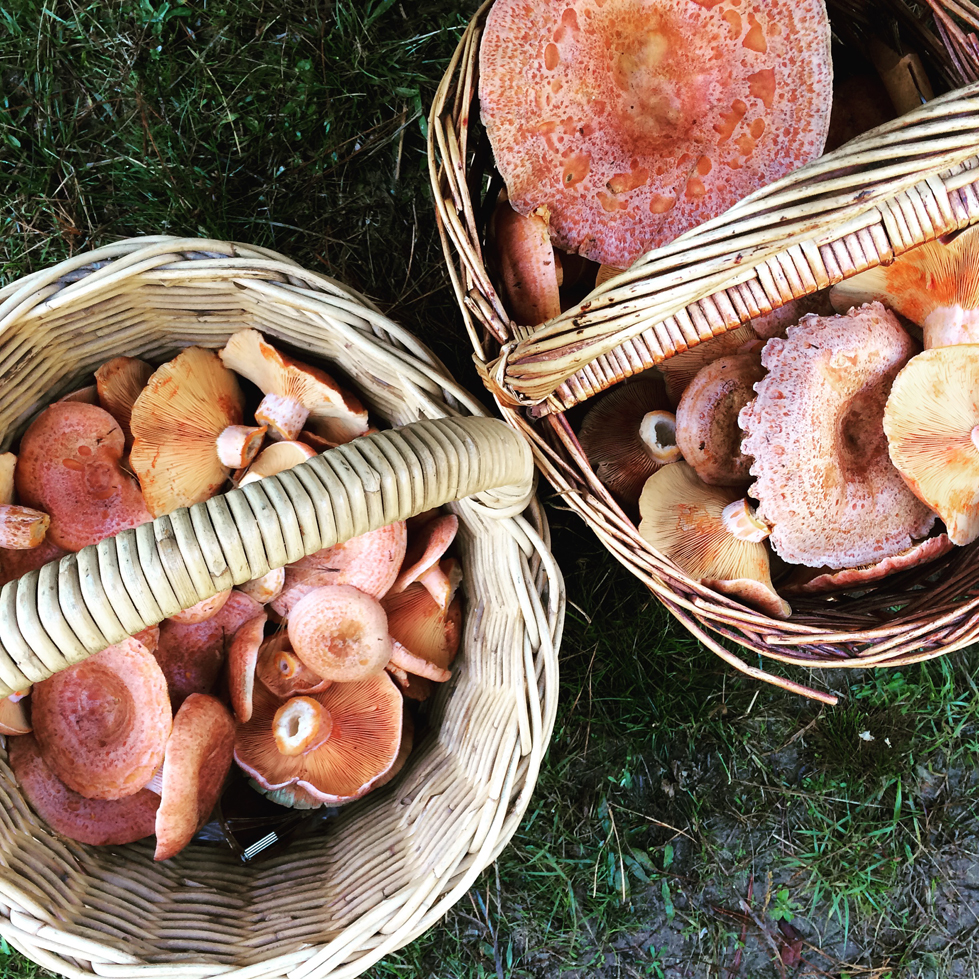 Soaking up the rays…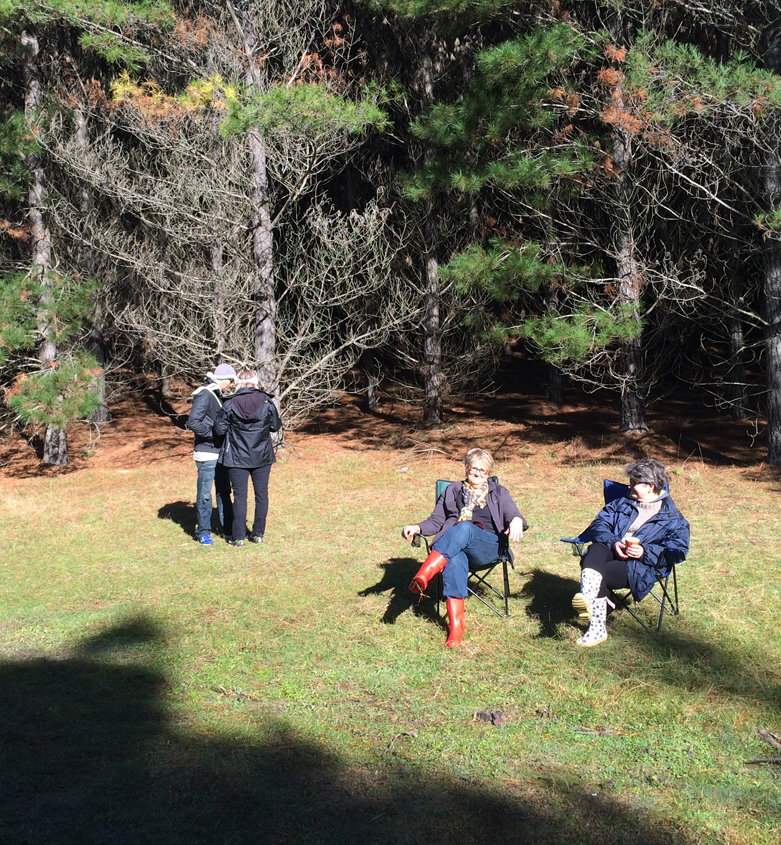 Sie taking some beautiful photos of the day…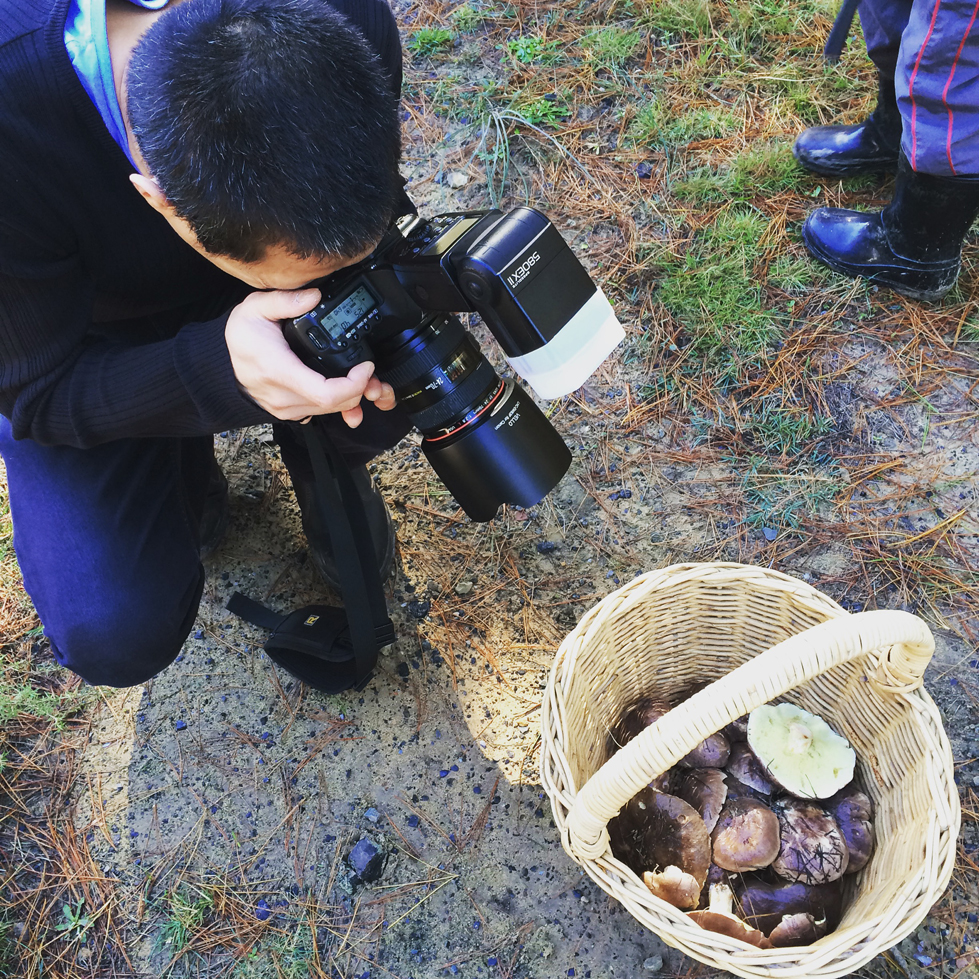 The early morning fog that settled over Belanglo…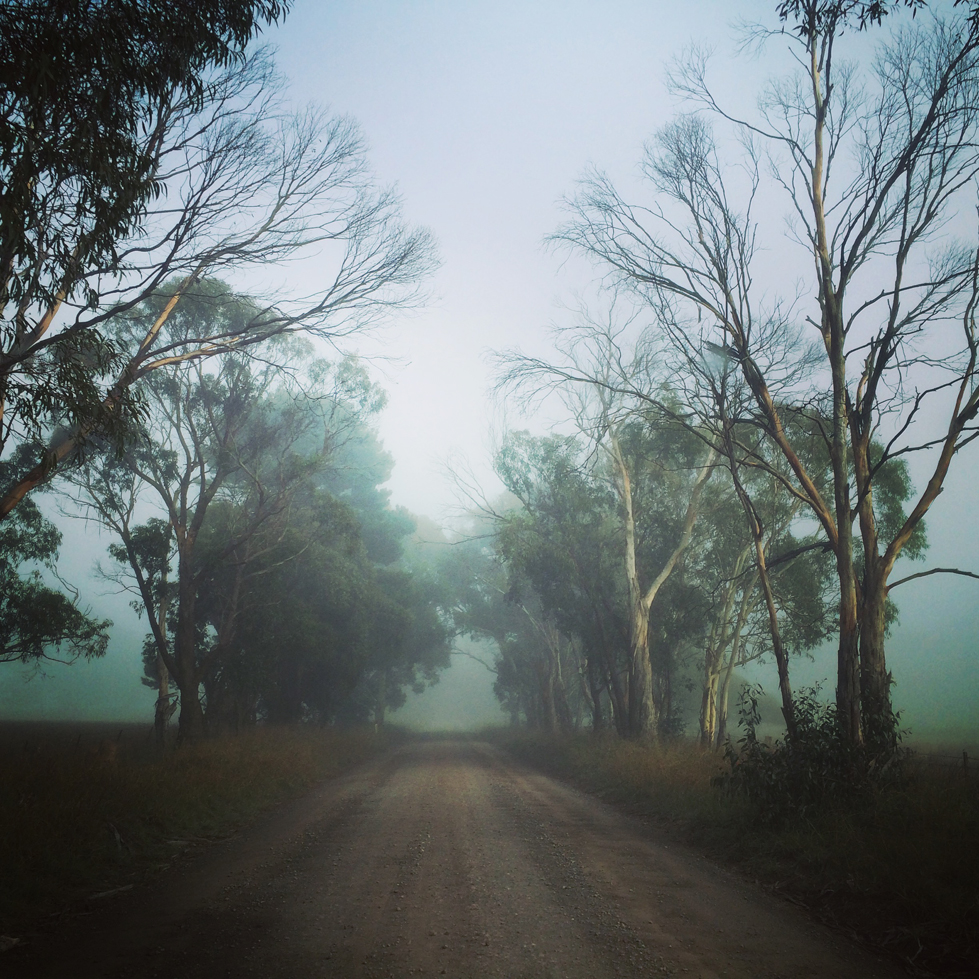 Look who we bumped into… Diego Benetto, selfie no.1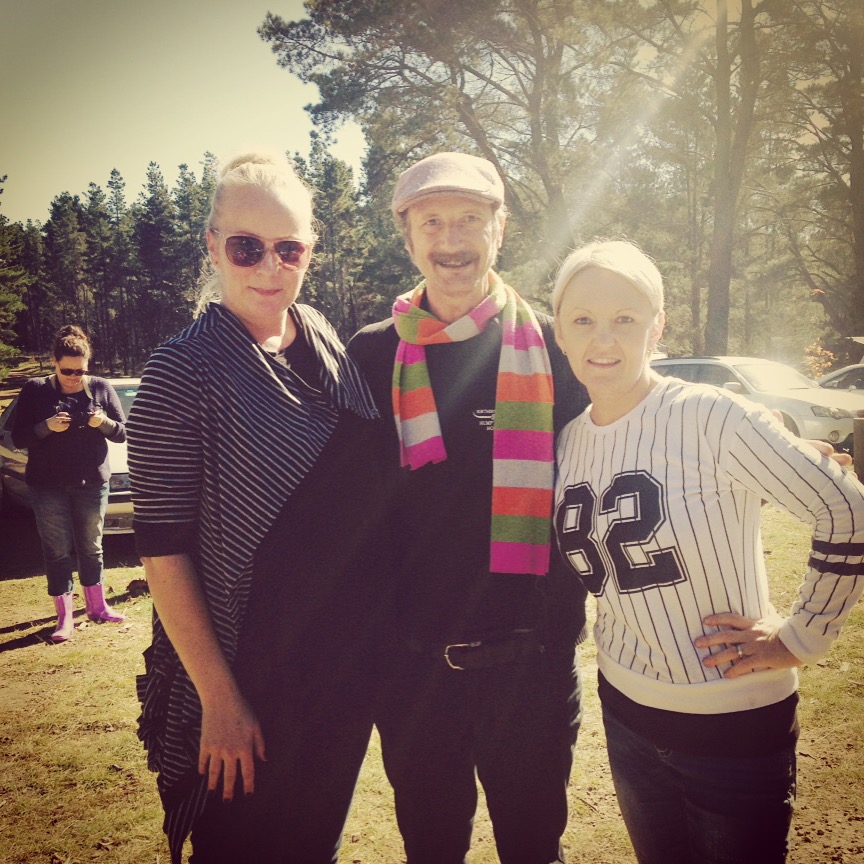 Coffee stop…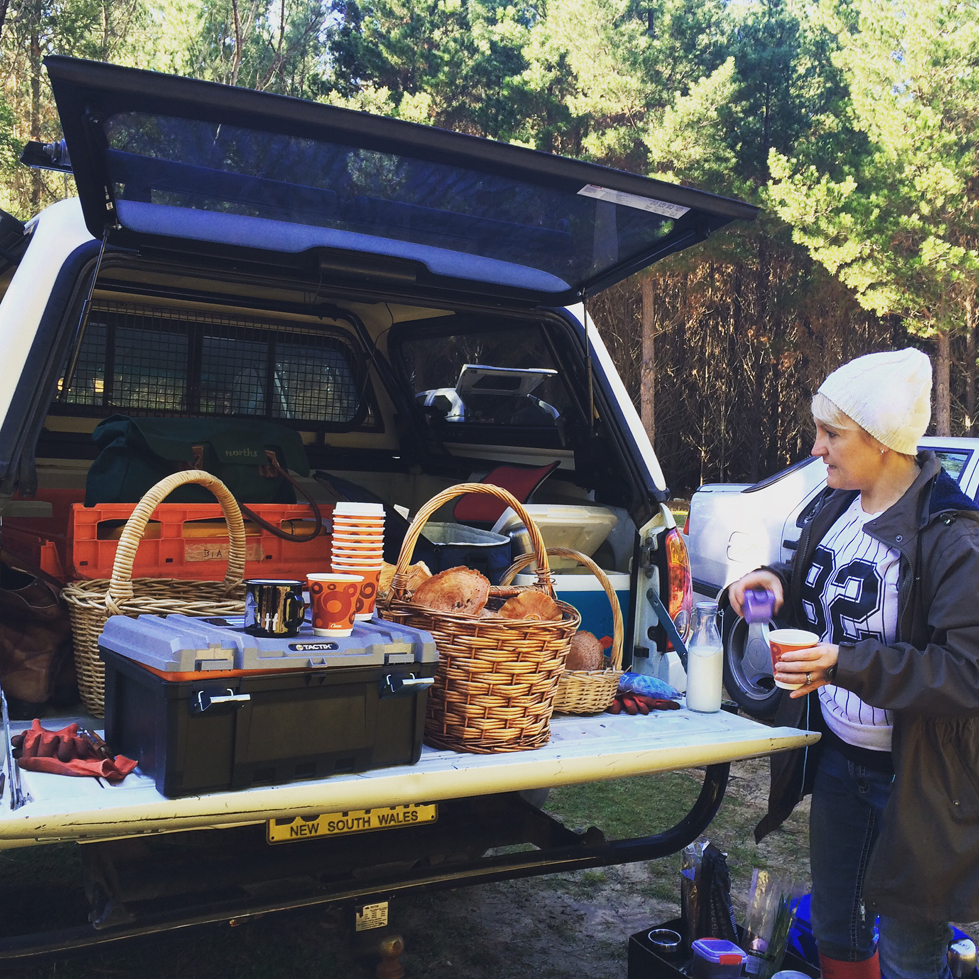 Tara from VegeTARAian joined us on the tour – selfie no.2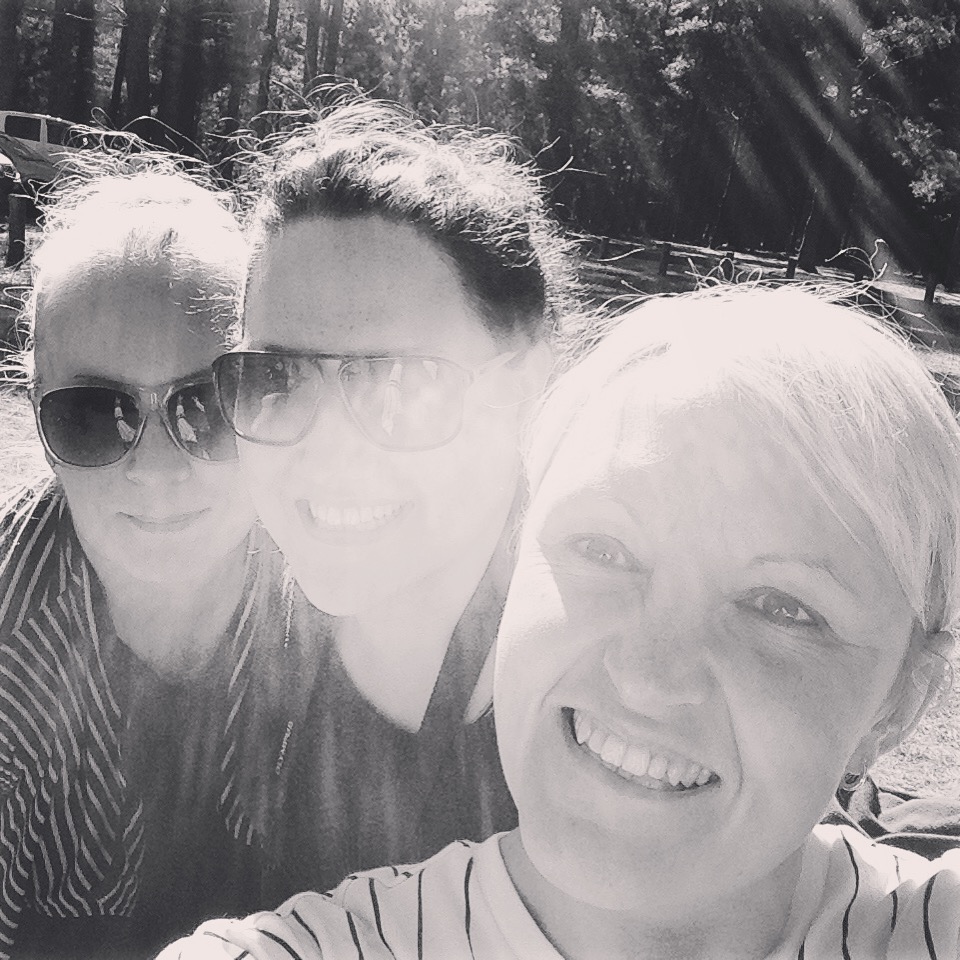 So many gorgeous flavours…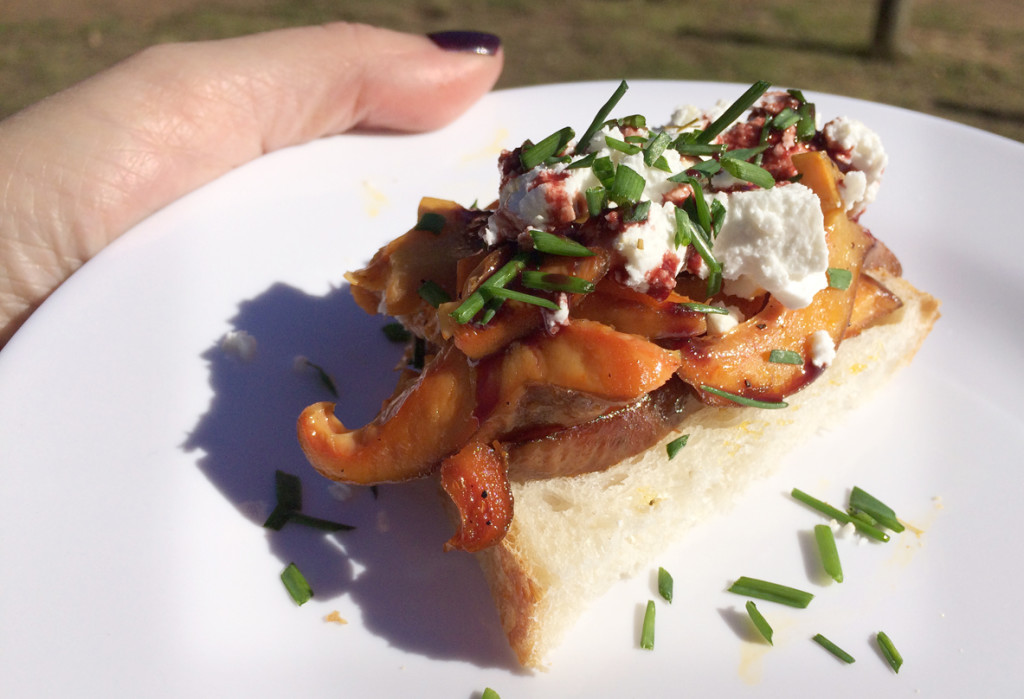 (Visited 49 times, 2 visits today)