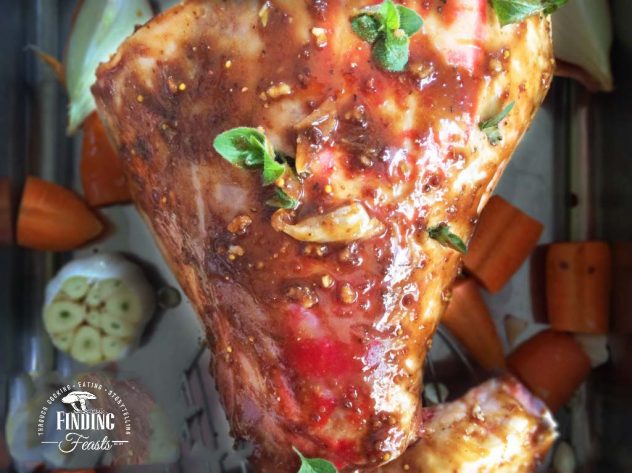 I can't believe I hadn't put this recipe up yet, so here it is, short and sweet… This is my mum's marinade for leg of lamb; it's sweet with a slight hit of mustard heat and makes the most delicious gravy afterwards.
I was raised on this and whenever I make it myself I get a nostalgic whiff of childhood. The aroma that hits you when you walk in the door is divine, hence the title, Mum's Divine Lamb Roast Marinade 🙂
Get yourself a large leg of lamb so you can enjoy several meals out of it with your family.
Food memories… Blondie
(Visited 9 times, 1 visits today)