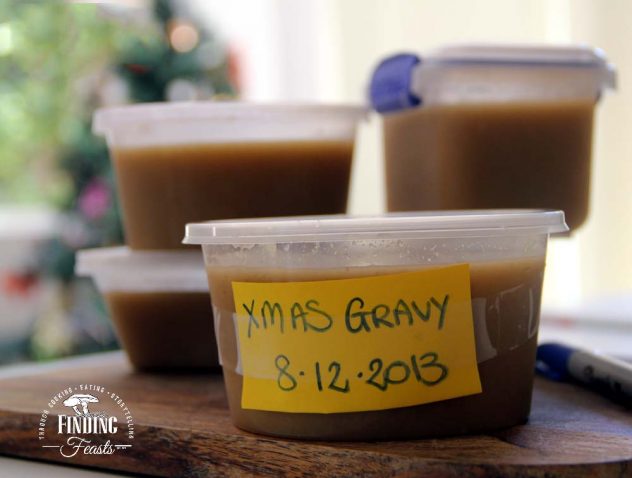 Jamie Oliver's make ahead Christmas turkey gravy is simply the best! This will be my second year making it and as a gravy lover I have to say that it's probably one of the best sauces I have tasted.

With only 10 days till Christmas, making this gravy now will save you loads of time and take the stress out of Christmas day. It's dead easy to make and tastes delish!
Come Christmas day all you'll need to do is take it out of the freezer, defrost it and warm it up!
Merry Christmas!
(Visited 57 times, 1 visits today)