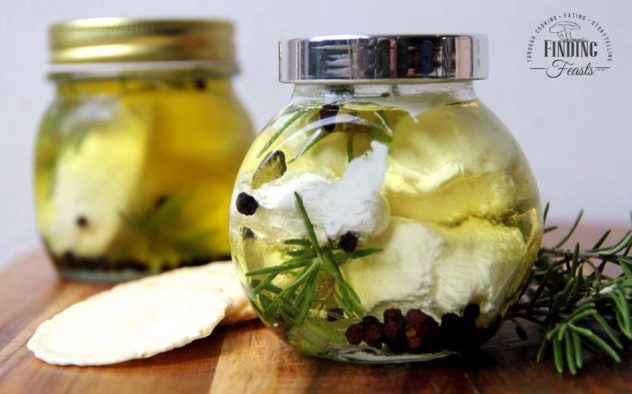 Labneh in olive oil – I am a self-confessed cheese-a-holic. I am yet to come across a cheese that I haven't liked! Very happy to be offered a cheese tasting challenge to be proven wrong.
Several weeks ago I tried my hand at making farm cheese so I thought I'd have a go at making Labneh, a yummy Mediterranean cheese from natural yogurt which is hung in a muslin wrap for several days. This recipe requires no cooking and I am very proud to say that I succeeded!
Labneh cheese is perfect as part of a Middle Eastern mezze platter with dips, marinated vegetables and warm pita bread.
I tasted my first Labneh at the Sydney Good Food & Wine Show in 2006. It was marinated in oil with some herbs and spices. I loved how the cheese just melted in your mouth, little soft white clouds bursting with flavour.
Now I can make my own! One simple rule, use good quality natural yogurt and olive oil.
Happy Labneh making 🙂
Bella
(Visited 29 times, 1 visits today)