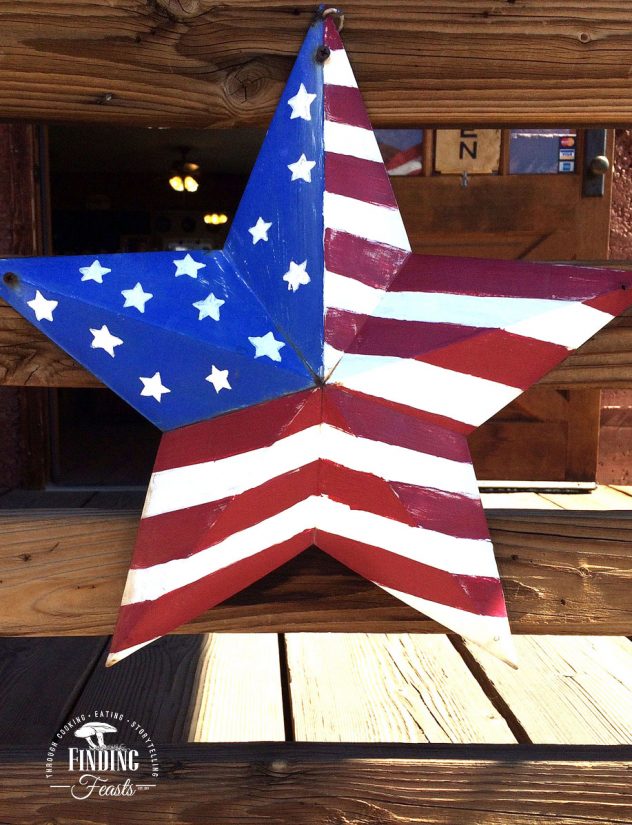 The second part of our four part American holiday – Part 1 being Los Angeles with Disneyland and Universal Studios, Part 3 being Las Vegas and Part 4 being New York City – is our much anticipated road trip, an icon of Americana, the drive from LA to Vegas via Route 66.
Although it's a relatively short day trip of just four hours if you were to stay on Interstate 15, there are quite a few things to see along the way when you start researching it. For those who don't know, four hours on the road in Australia doesn't get you very far but thankfully they are such beautiful drives. So to help you nut out your perfect day trip, here's how we ended up spending, what ended up being close to seven hours on the road.
There were a few main things that we wanted to check off the bucket list for this, as well as appease a 10 year (although he is such a great traveller), and they were…
Doing the road trip in a massive pickup truck – hubby's bucket list item, mine was a convertible.
Drive on Route 66
See the desert and Joshua trees
Tick, tick and tick! But, as with anything, it wasn't going to be as easy as that. Firstly, looking into hiring a ute for the trip took quite a while, not only actually finding one but putting our faith in the hire company to have our dream car there on the day (there are lots of complaints in regards to this one particular subject, lots!). When dealing with car hire companies you are going to come across loads of bad reviews, but after juggling the pros and cons I finally decided to put my trust in Dollar Rent A Car at LAX Airport … well, they were the only car hire company, near enough to Anaheim to have a pickup truck available to cross state lines on the date we wanted it so I had no choice but to book with them and take my chances.
Even though I had booked the pickup a couple of weeks in advance, I wasn't going to believe I was going to get it till I was actually standing at the counter of Dollar Rent A Car with the keys in my hand. We didn't care if it was a bomb of a ute or a latest model, just so long as it was a pickup truck. But, like a miracle from the Road Trip Gods they had one, and not just one but two, which worked out really well as the first one we got into had the oil light turn on as soon as we got in, so we just hopped into the other one.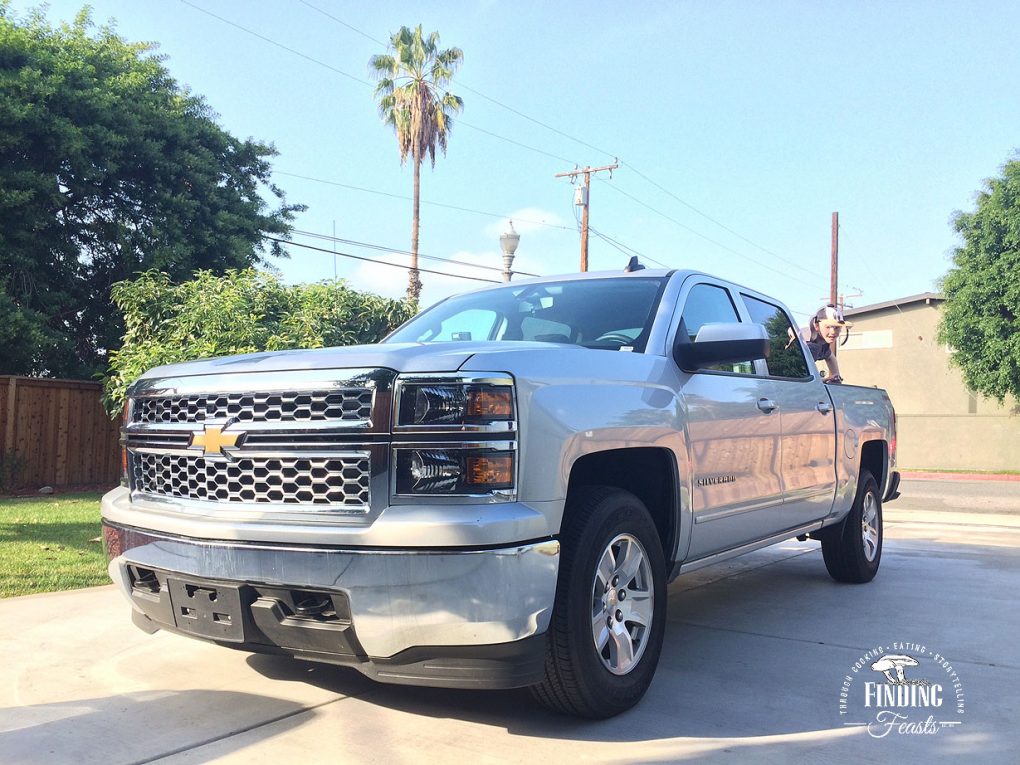 Our gorgeous ute for the LA to Vegas road trip
We had our American pickup truck for the LA to Vegas road trip, a 2015 Chevy Silverado. We were so happy!
We hit the road about 9:30 Wednesday morning with the itinerary mapped out…
First place of call, San Dimas. Anyone who's seen Bill and Ted's Excellent Adventure will know the name. We were aware that there wasn't some great big monument to the characters (if there was can you imagine the pilgrimage?!) but I was hoping to get a photo of a street sign or something, but alas nothing. If you plan on having this a place of interest to see then I suggest going to Raging Waters, the place that Napoleon enjoys some time at in the movie.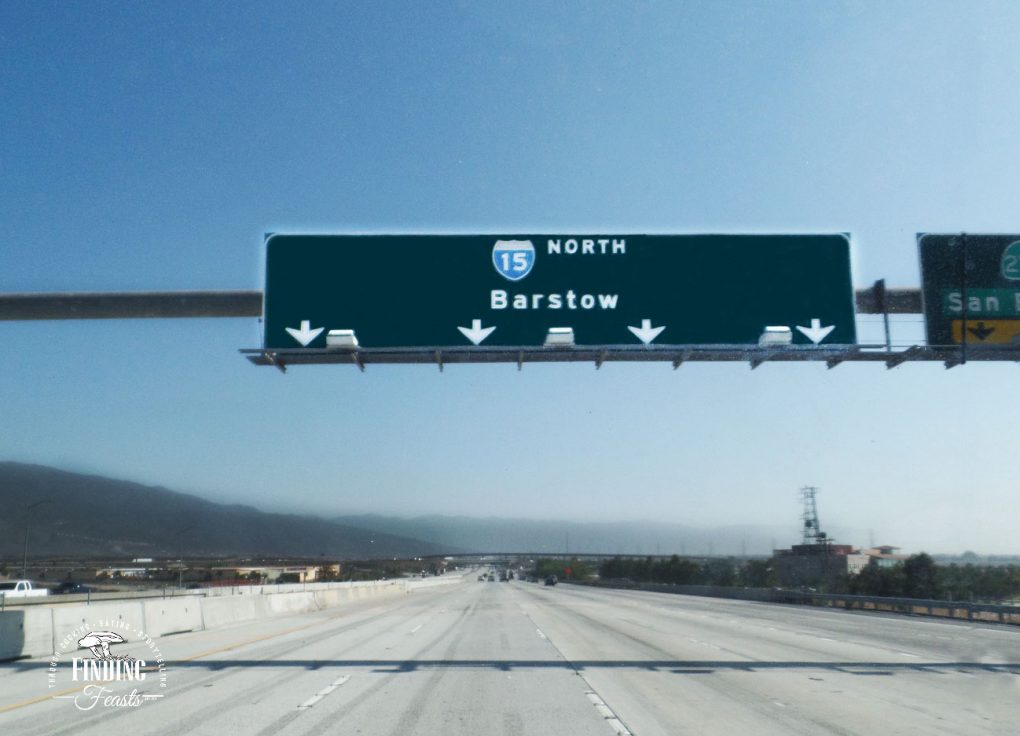 On the road. Stay on I-15 and you'll be there in about 4 hours
Second place of call, Victorville. This is were we get off Interstate 15 and hop onto Route 66, or so was the plan… Using the useless, complete waste of money GPS that we got as an optional extra for the ute, I put in 'Victorville'. Blindly following the electronic map we end up in Victorville St,  Wrightwood in the San Gabriel Mountains, certainly not the desert scenery we were expecting to see by now, but what a pleasant side trip. The drive along Lone Pine Canyon Rd was beautiful, a cross between desert and mountain. The town is situated 6000ft above sea level in dense pine forest. Stunning and homely log cabins are everywhere in this quiet mountain resort community know for it's great skiing. It's such a beautiful town, it would be amazing to be there in winter.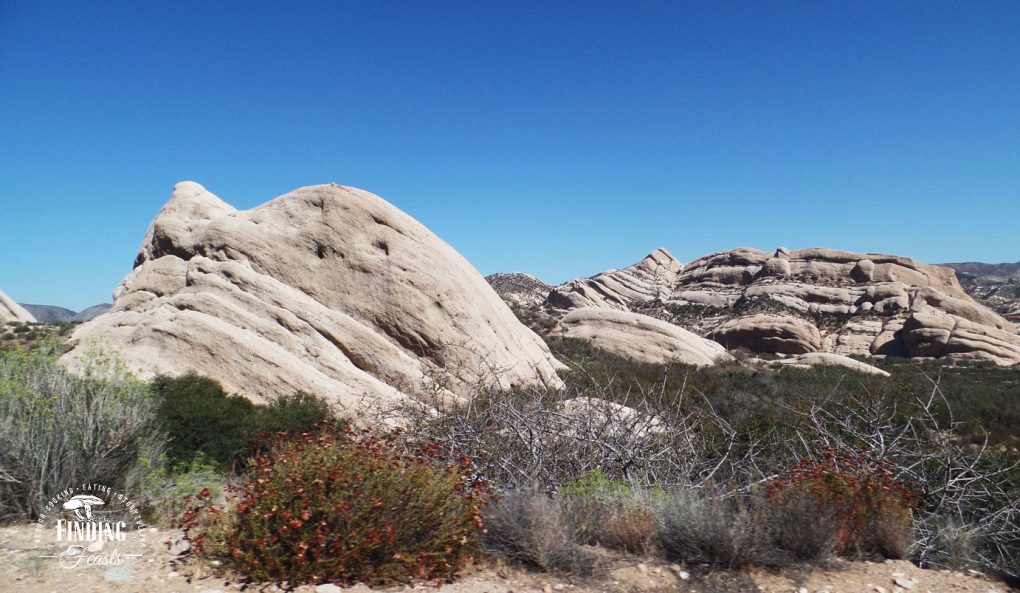 Along Lone Pine Canyon Rd there are beautiful rock formations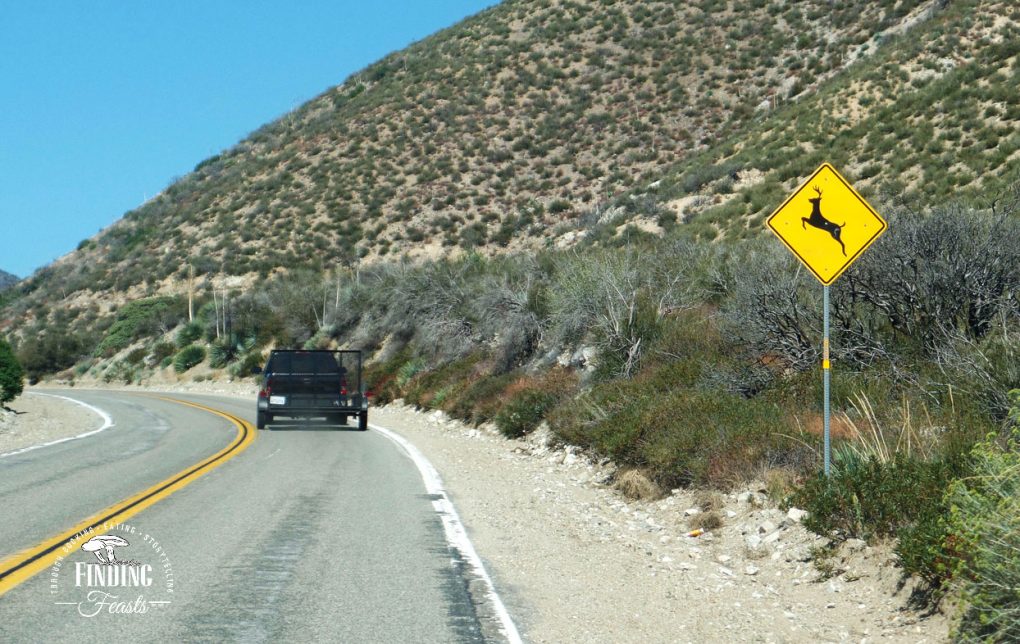 Led off the beaten track by a wayward GPS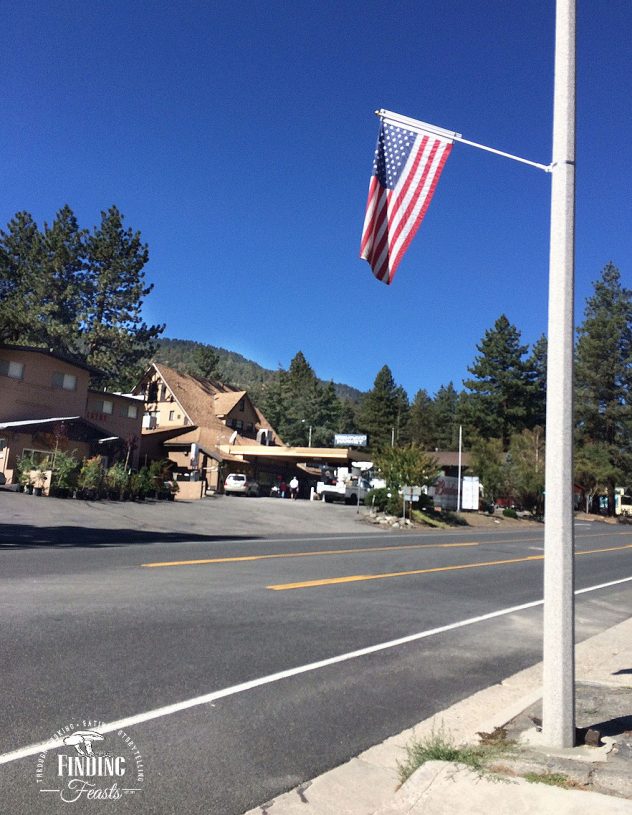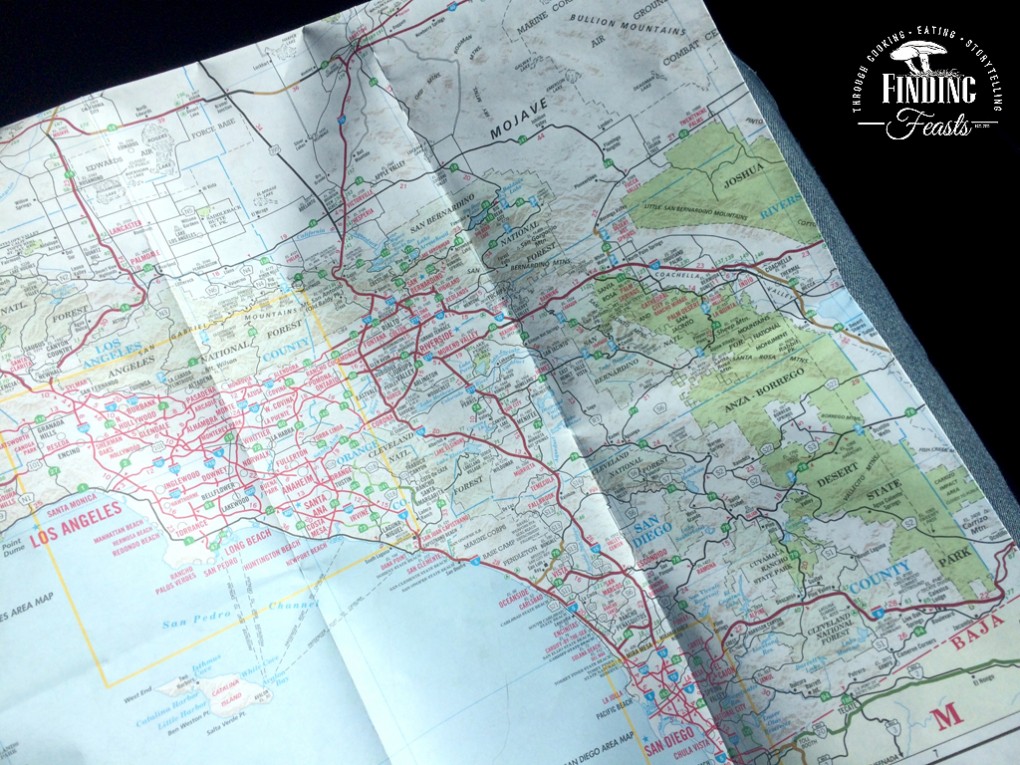 Nothing beats a physical map
Not getting anywhere with the GPS we eventually fumble our way to what we think may be the centre of town. This is where we buy a map at the local gas station and try and find someone to help us get back on track. To our rescue came a fireman who was from the area and gave us our route back out of there and eventually onto Route 66. This side trip added about an extra hour to our travels.  The GPS is now turned off!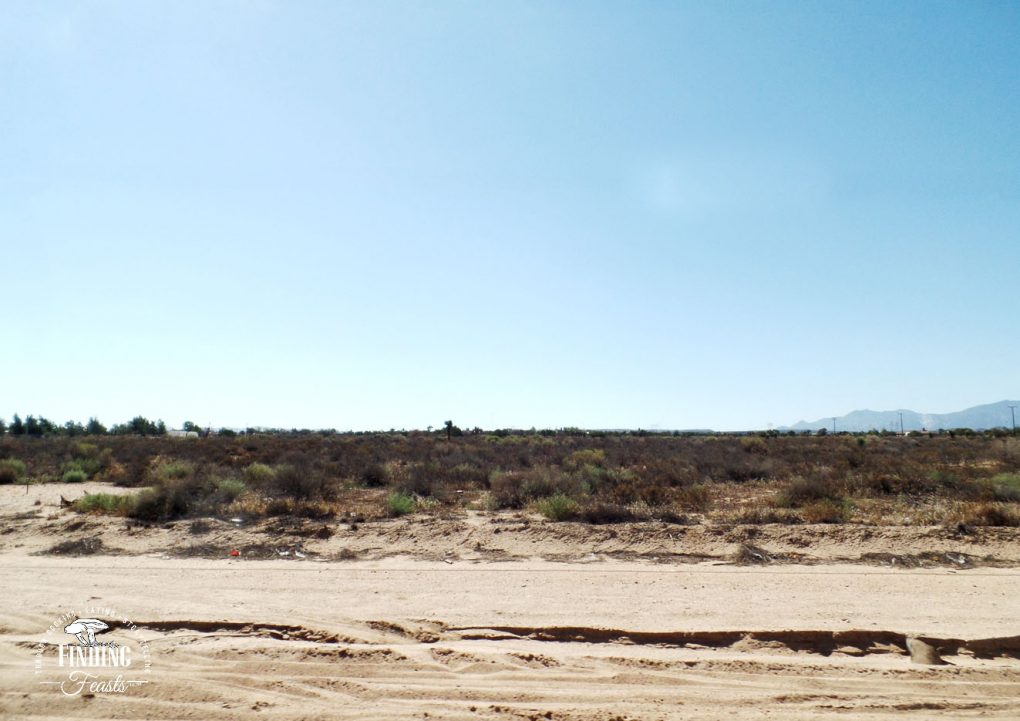 Third place of call, Oro Grande on Route 66. After getting back onto Interstate 15 we take the D St exit to Victorville then left onto the National Trials Highway aka Route 66. This route will take you right into Barstow, where you will join back up to Interstate 15, but don't be in a hurry to get there as taking in the sparse, dry scenery of Oro Grande, a rural desert town, is just so enjoyable, especially with the freight trains pulling up to 30 carriages at a time barreling through. A word of warning, make sure you have a watcher when getting your photo of Route 66 on the road, there are massive trucks flying down this stretch.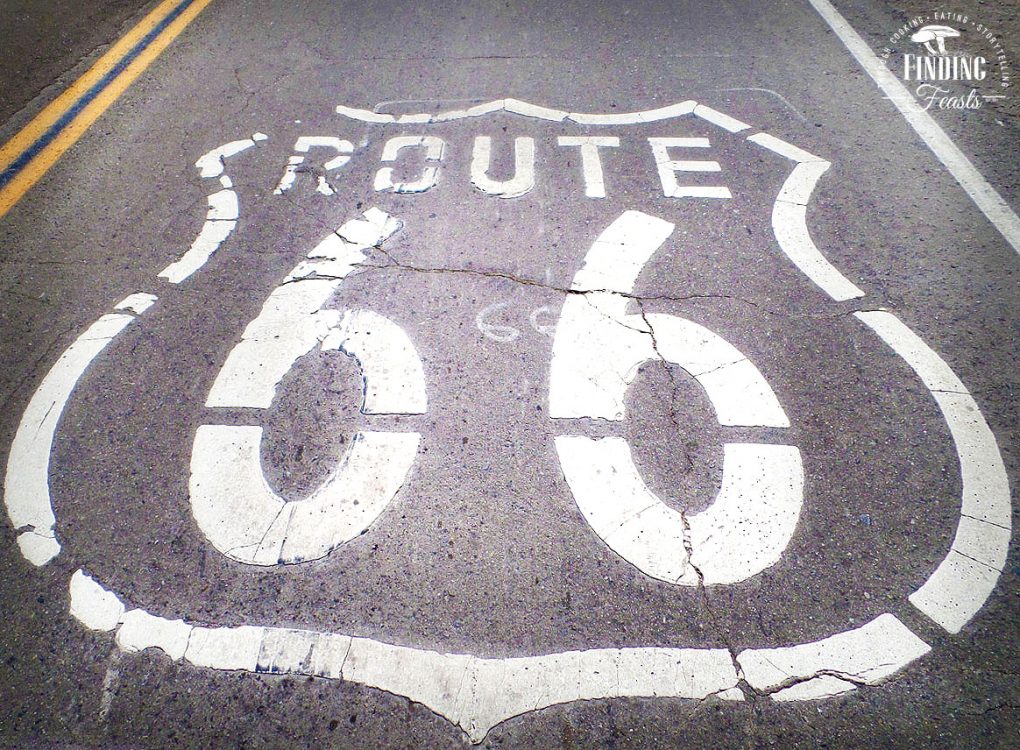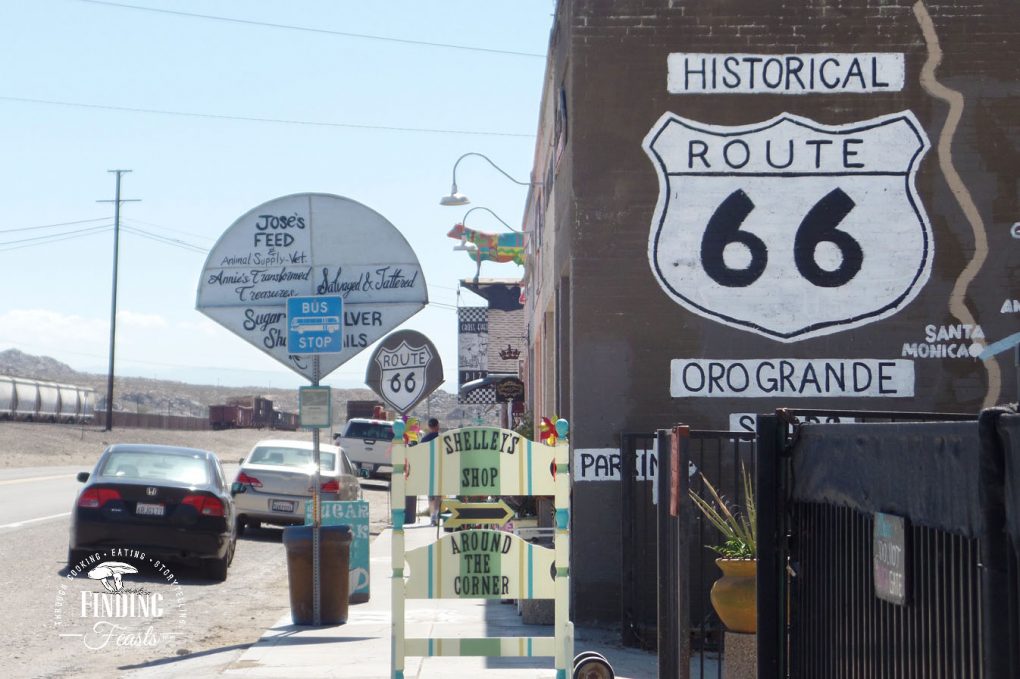 There are some great little shops in Oro Grande, I got myself an antique Californian number plate, currently stuck to the side of my fridge and some other odds and ends from Sugar Shack. Before planning the drive check the opening times of the Antique Station, which is a massive antique and knick-knack shop and also the Route 66 Museum if they are places you think you would love to see.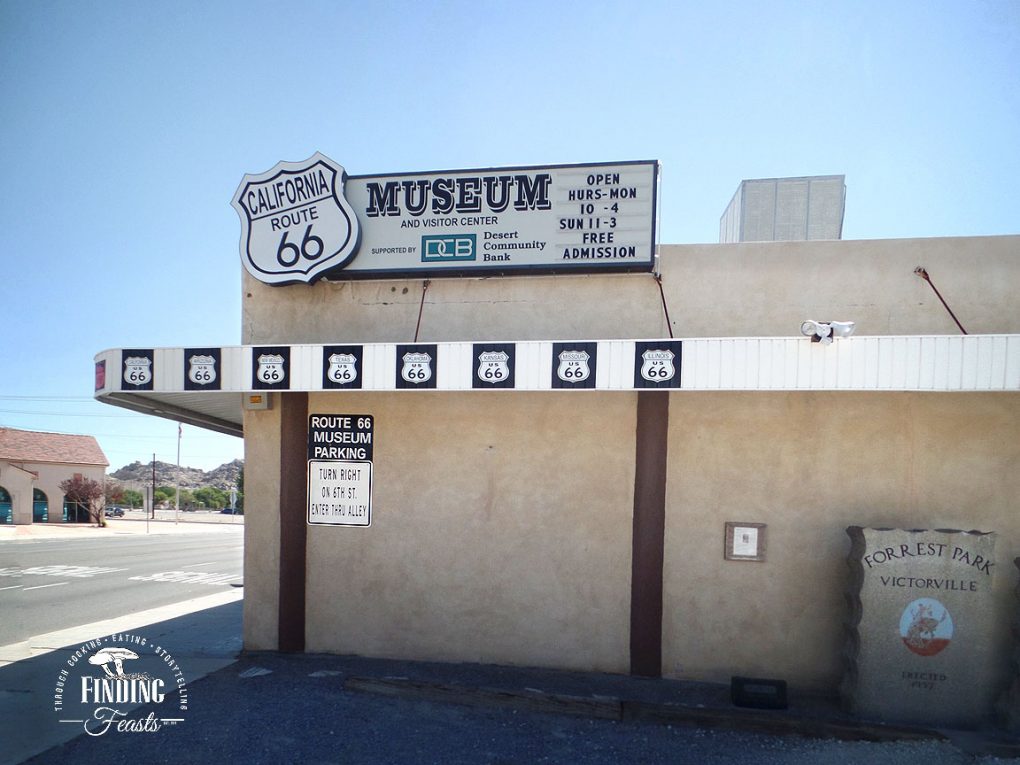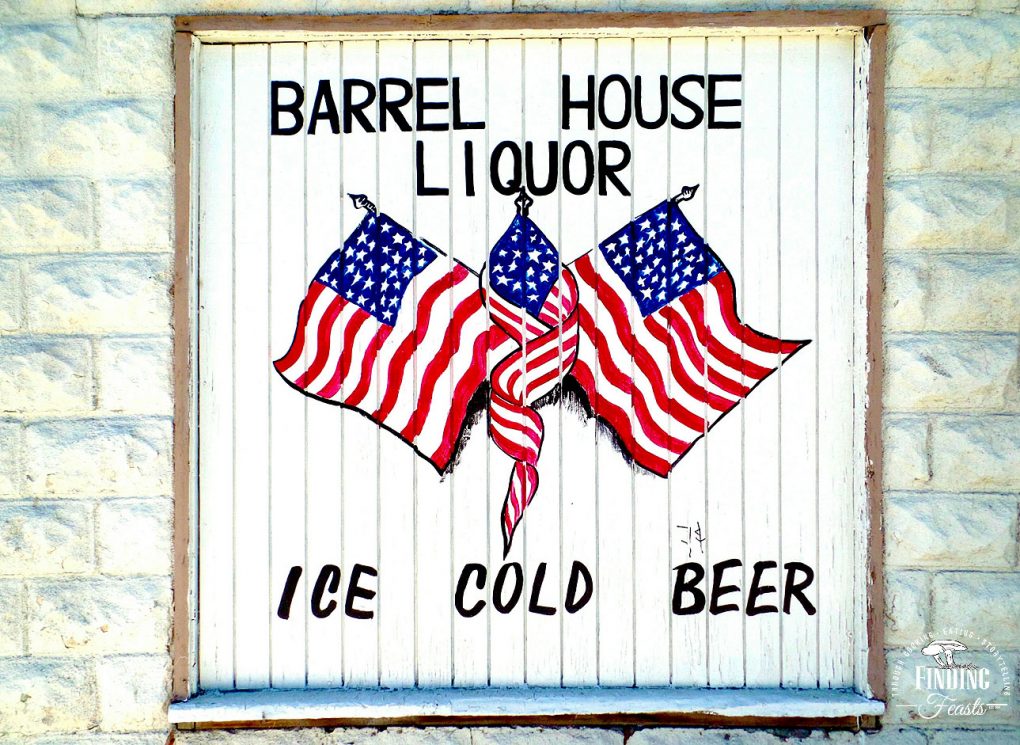 Forth place of call is Barstow. Although we didn't stop here, Elmer's Bottle Tree Ranch is another pit stop you can take, just before you get into Barstow, it has fantastic reviews. Driving through Barstow you will pass the Route 66 Motel and several other Route 66 markers, definitely a town to research if you want your last dose of the Mother Road, be sure to check out the murals on Main Street (Route 66)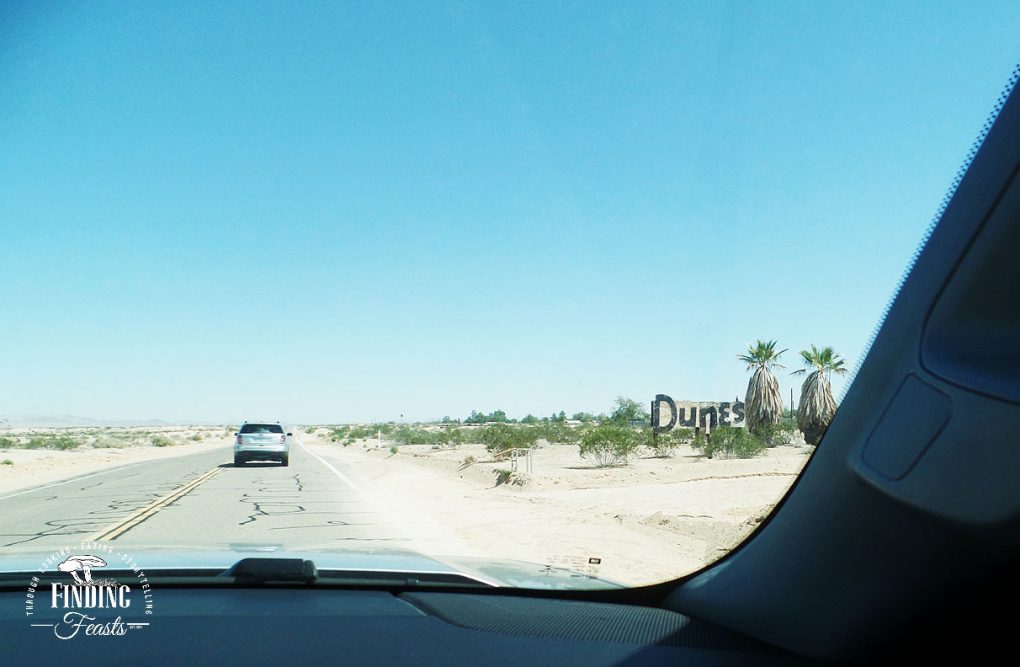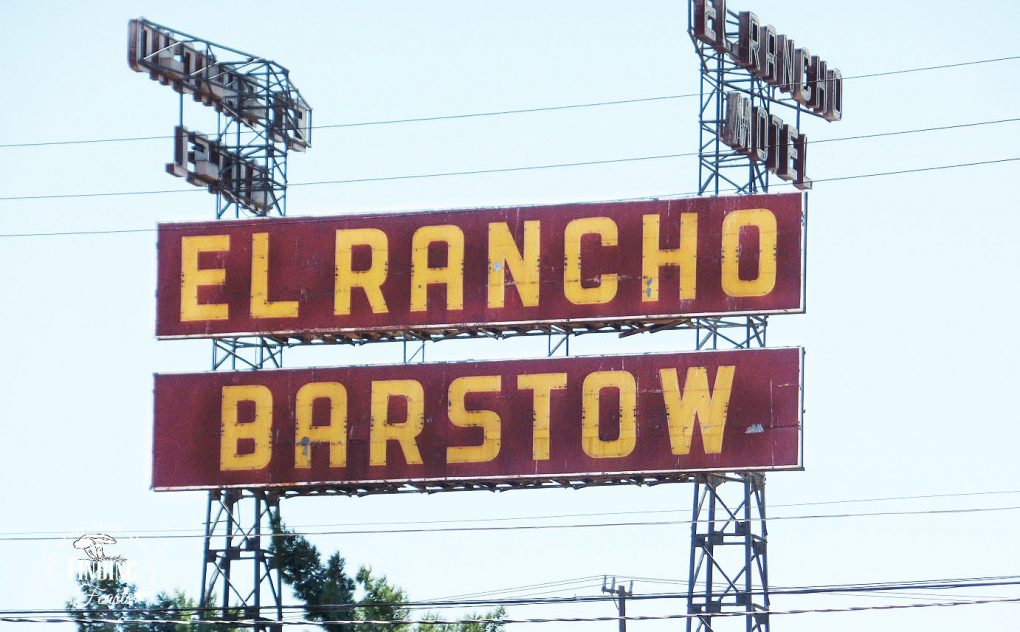 The world famous El Rancho Motel on Route 66 in Barstow. Although I couldn't find any info on why it's famous.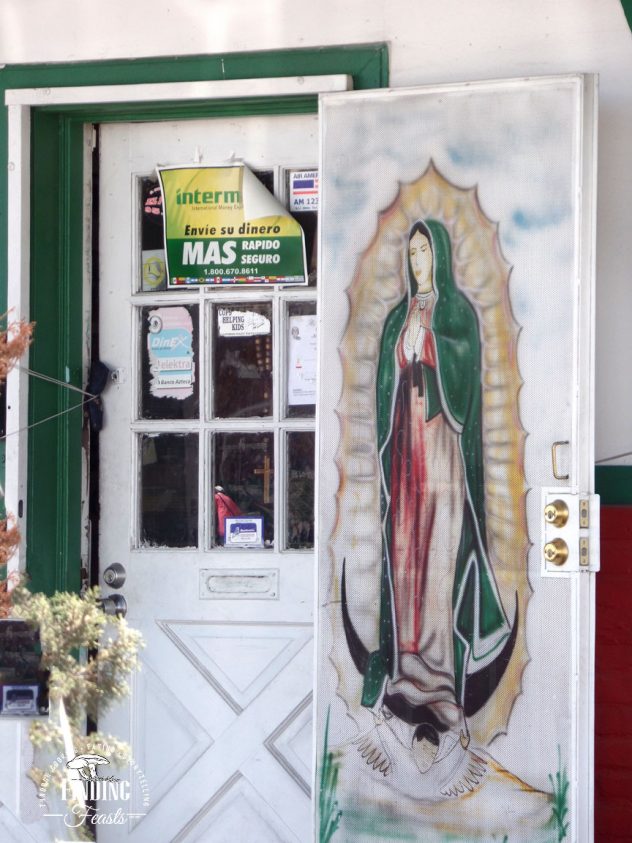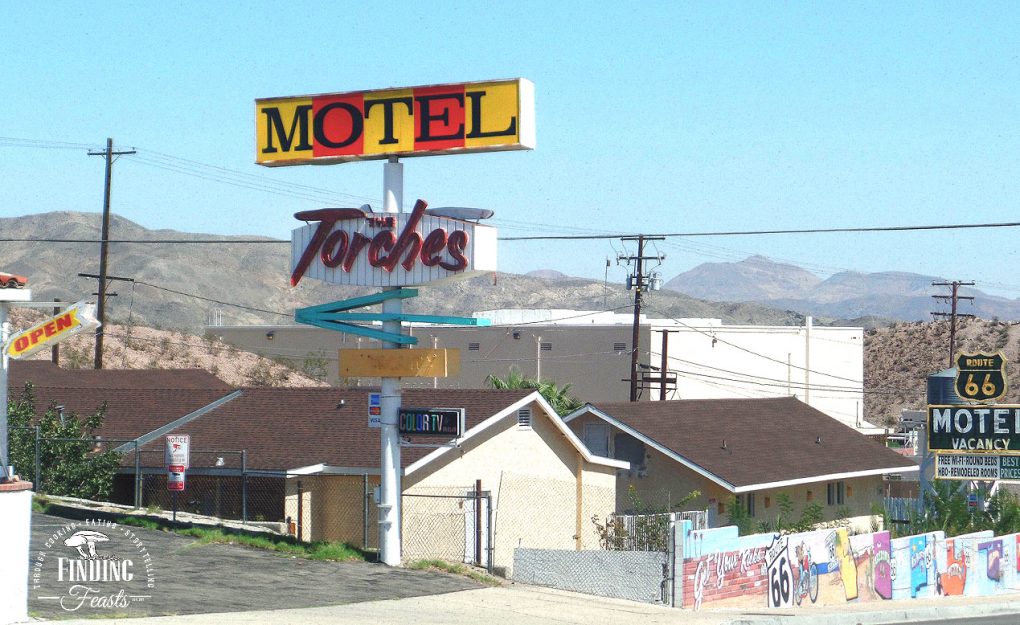 We stopped in at the McDonalds that is made into a fake train station with carriages to sit in. Being a train thoroughfare day and night it's most certainly appropriate to the area.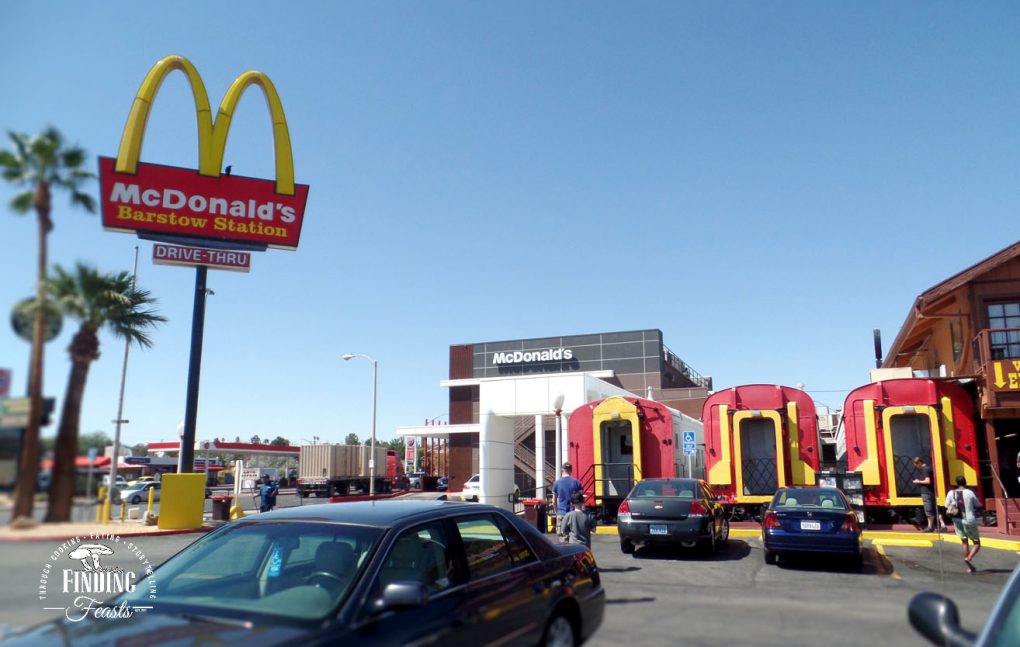 Fifth place of call is Calico Ghost Town. Back on Interstate 15 at about 20 minutes in you will see Calico carved into the side of the Calico Mountains on the left hand side in the Mojave Desert. I had this as a must do on our road trip to Vegas as I thought Master 10 would enjoy it. Veering off the Interstate briefly to head to said Ghost Town you will see the Calico Salt Flats; many, many a car has been filmed driving through these salt flats, which you get a great view of once you're at the top of the ghost town.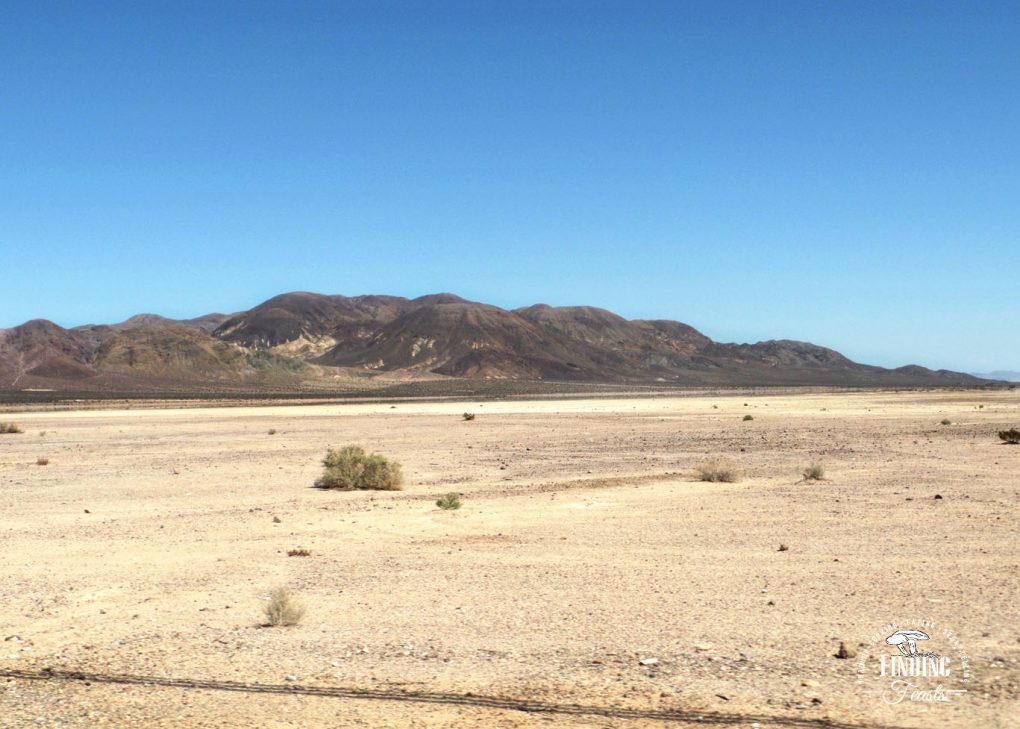 It was a stinking hot – 45°C / 113°F,  but thankfully it was very quite with hardly any people around, which when you see the size of the multi level car/bus parking that's available seems to be a miracle. I don't think it gets this quiet often.
It's all up hill, extremely dry and just not as exciting as I was hoping it would be (maybe I've just got The Brady Brunch Ghost Town USA episodes stuck in my head). It is a real ghost town though, being a former silver mining town it lives on as one of the few original mining camps from the Old West.
It costs to do anything here, $8 USD per adult and $5 USD each for kids for entry. There are so many little shops to buy photos, coins, rocks etc. There are all sorts of tours to do, you can camp and rent cabins if you want to stay overnight maybe enjoy a meal at one of the restaurants. This can be a money pit, but as far as 'big' things to do enroute to Las Vegas this will be up the top of the list. It has great reviews so soak it up if you love the idea.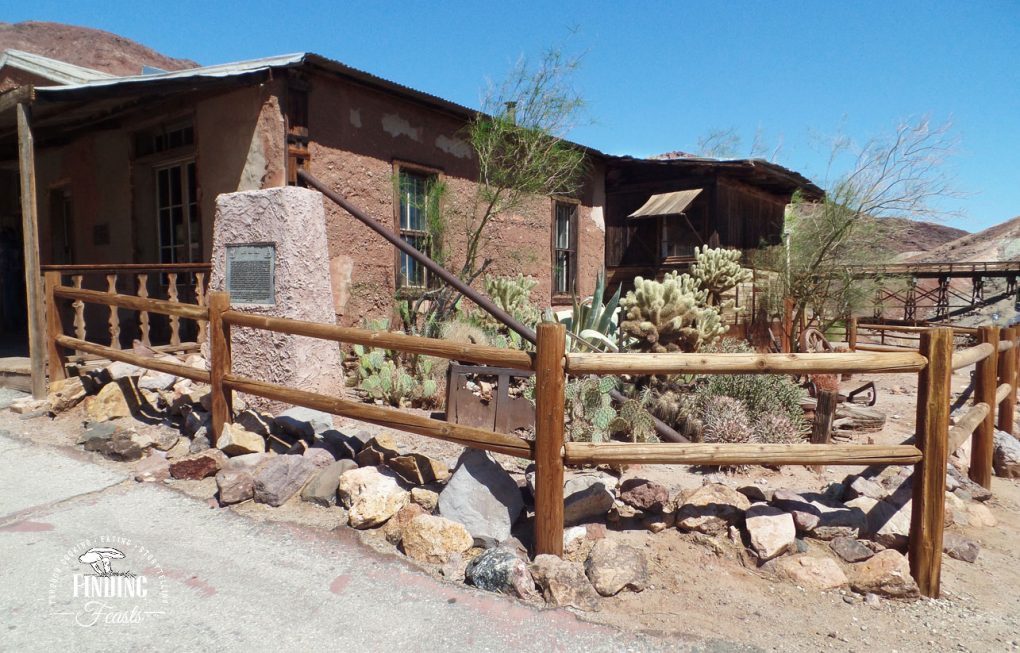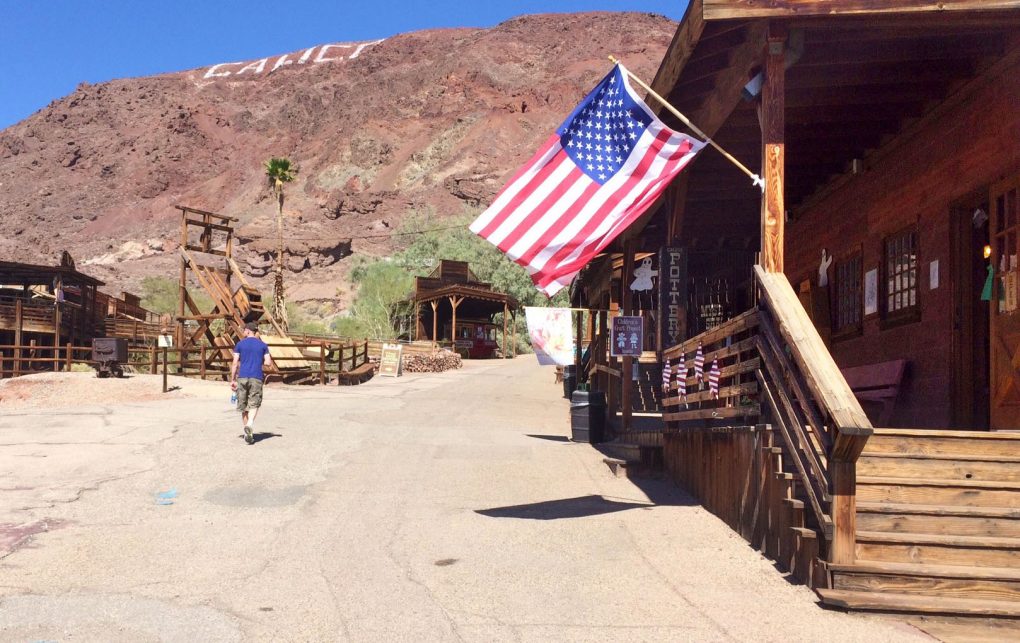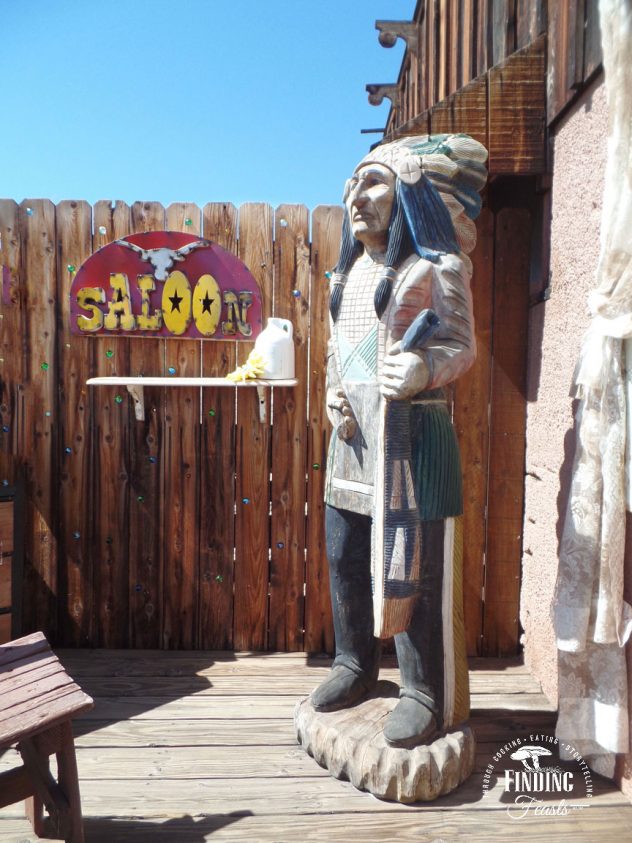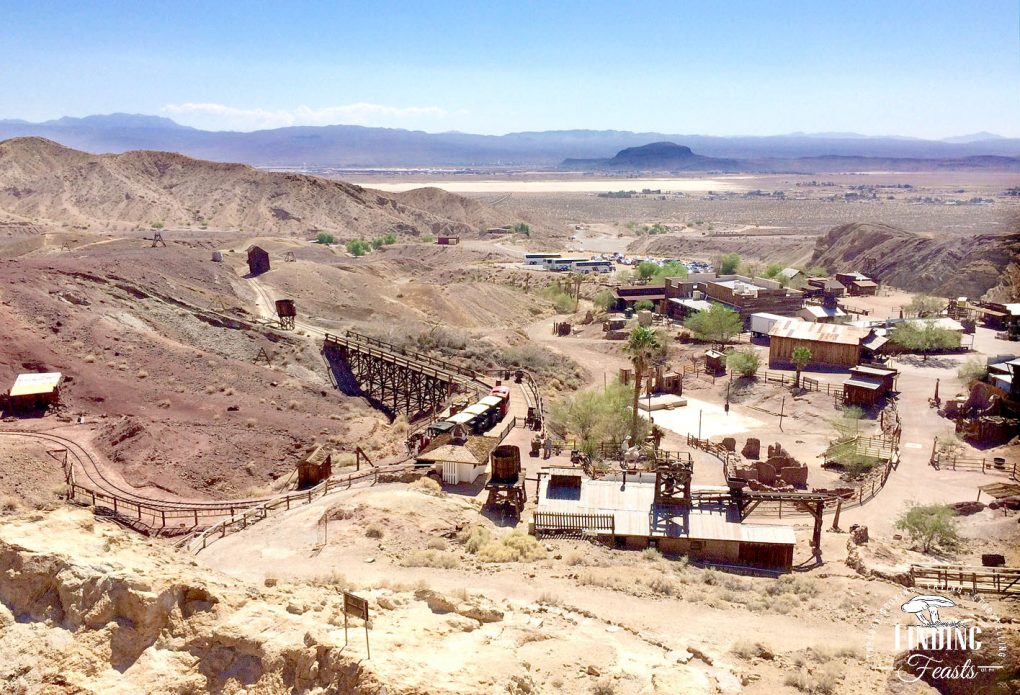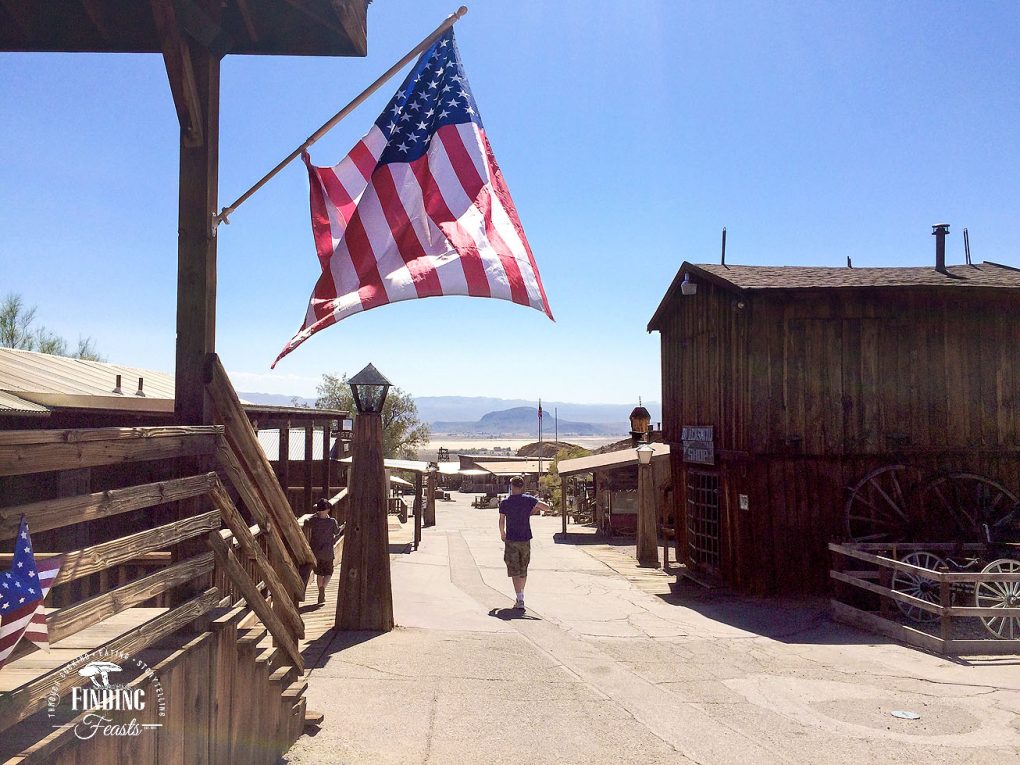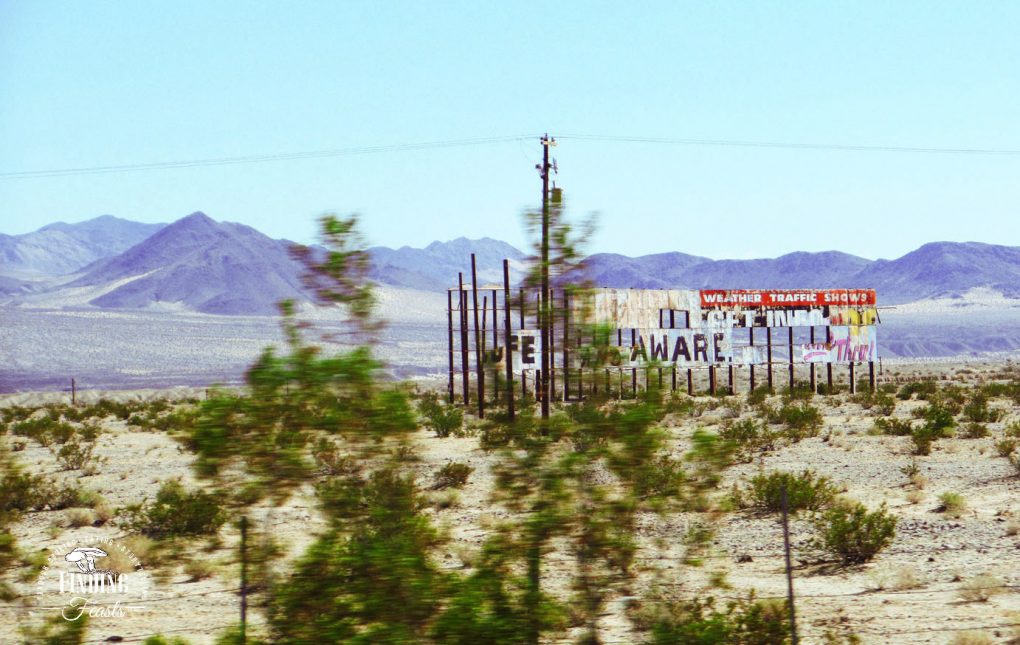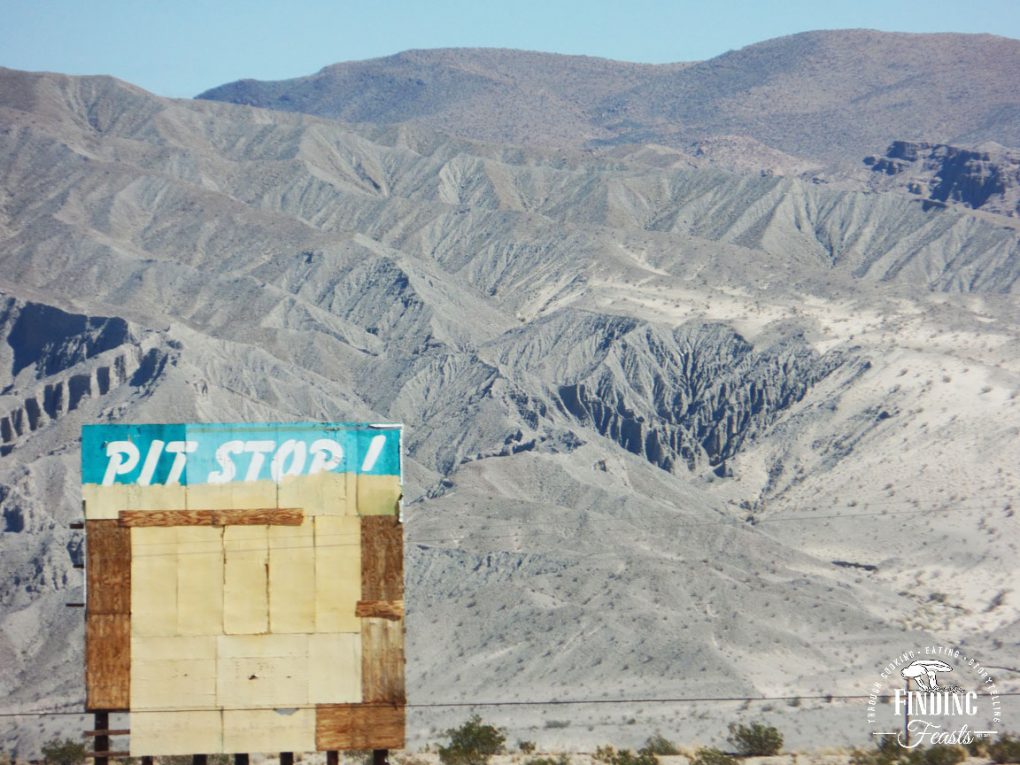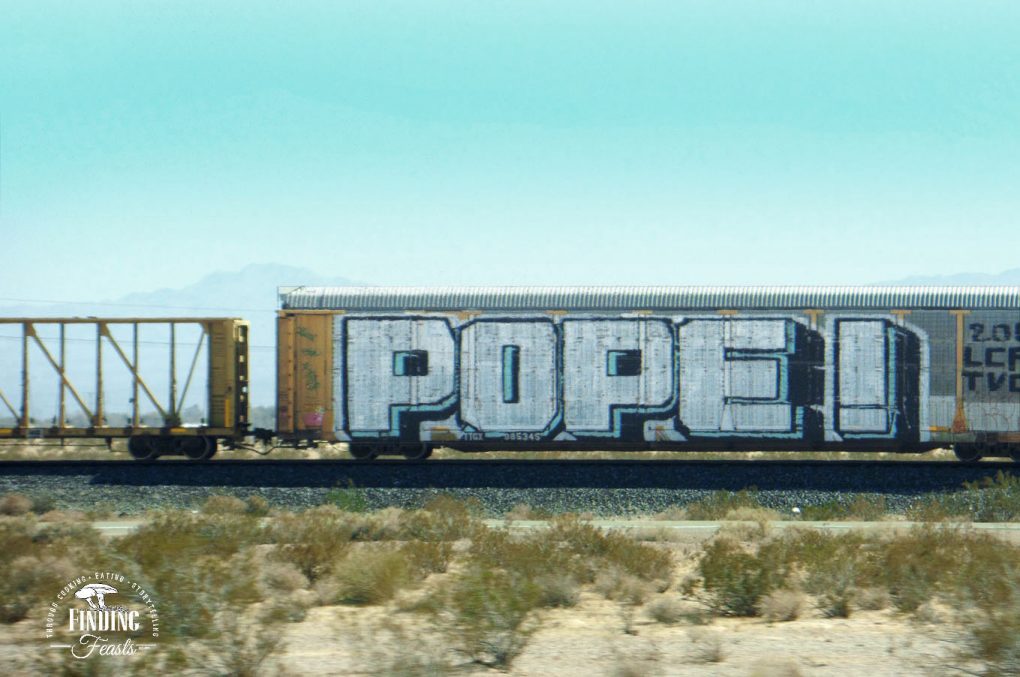 The Pope was in the US at the time so very appropriate to have Pope! Graffitied on a side of a train.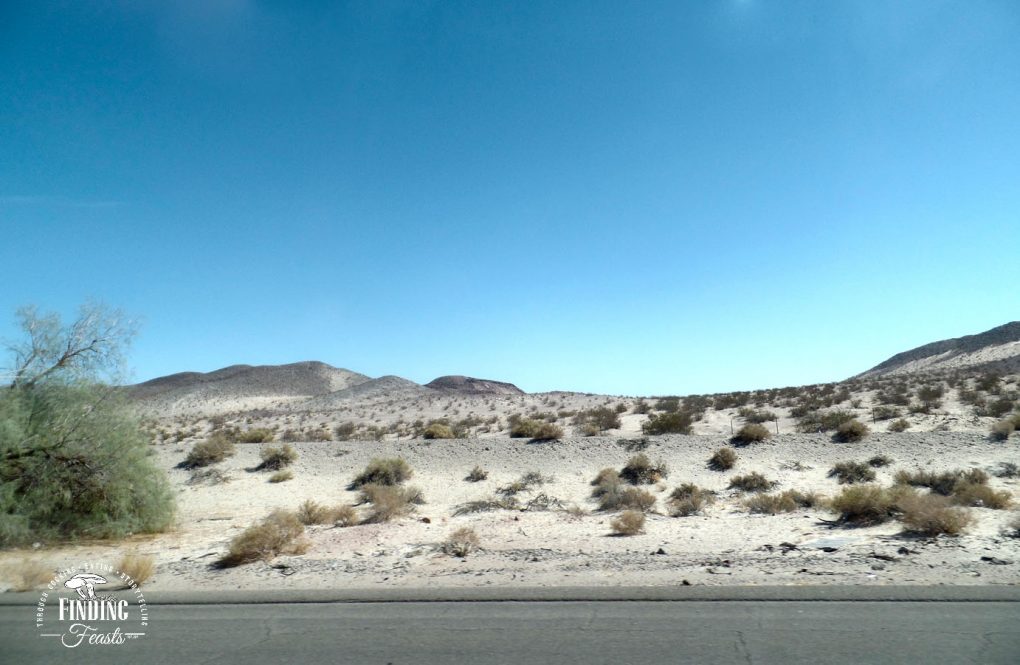 Sixth place of call is purely for the street name, Zzyzx Rd. Luckily I got a photo of the sign so was happy with that. If I had missed it we would have had to veer off the Interstate to check out the springs.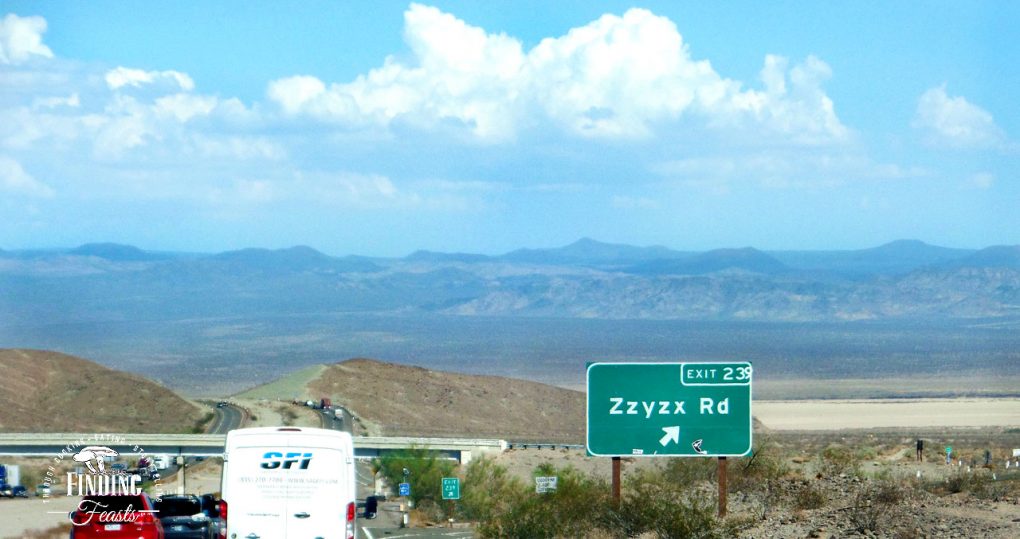 Seventh and final was Baker. We had intentions of popping into The Mad Greek for one of their famed strawberry milkshakes but we didn't find it, or didn't see it and choose to keep driving. There are a few things to see and do in Baker such as The Mad Greek, the World's Tallest Thermometer and Alien Fresh Jerky if you're wanting to stretch your legs before the last leg of the road trip.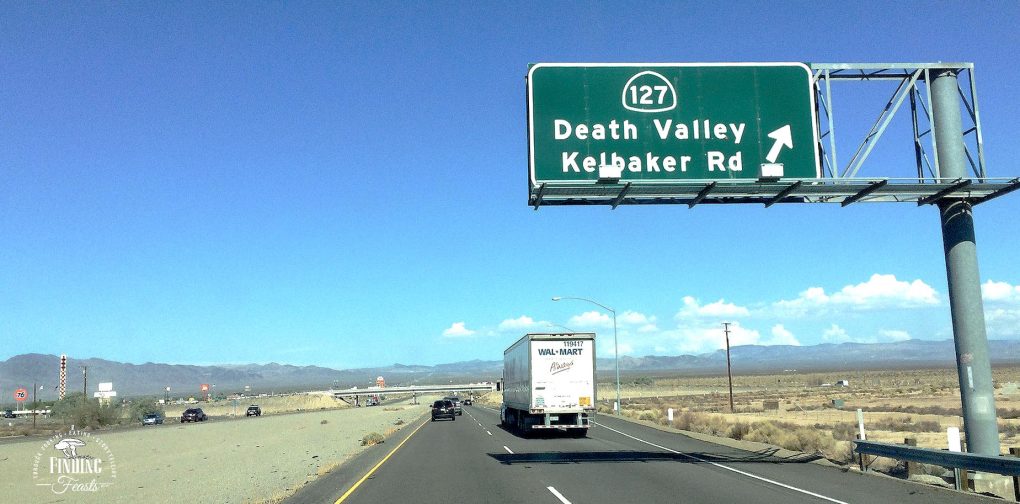 … and to the left you can see the World's Largest Thermometer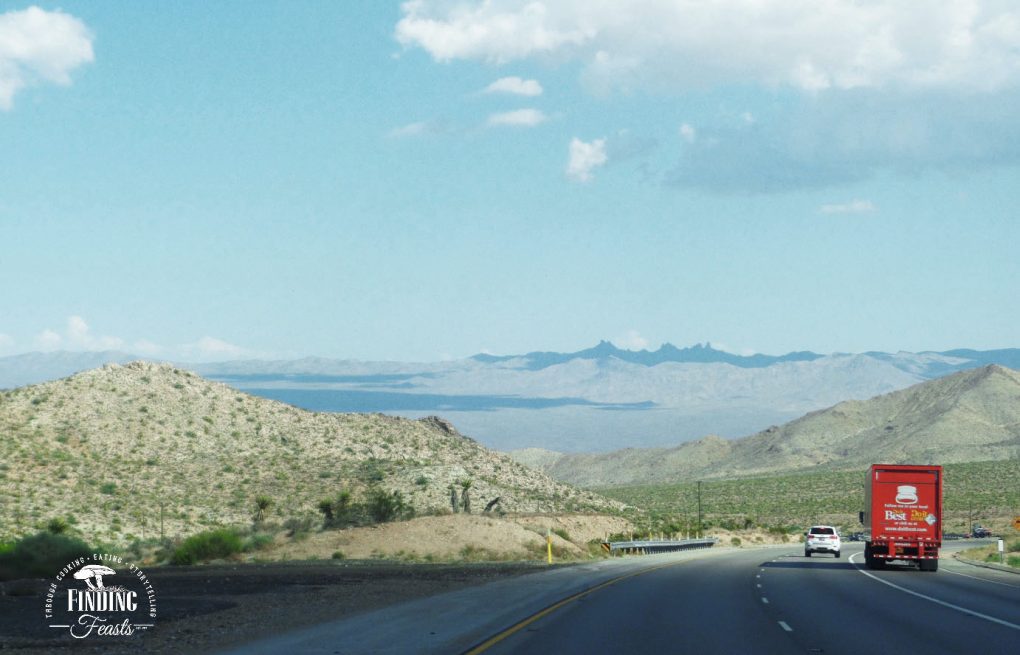 1 hour and 15 minutes after you've left Baker you will hit Las Vegas. But before you do, about 30 minutes after you've left Baker you will come across the massive solar thermal farm Ivanpah. You will not miss it, it is HUGE and extraordinary, unlike anything you've seen before… Unless, of course you have seen one before. It uses 170,000 mirrors to bounce sunlight onto three massive 138 metre towers to produce solar electricity.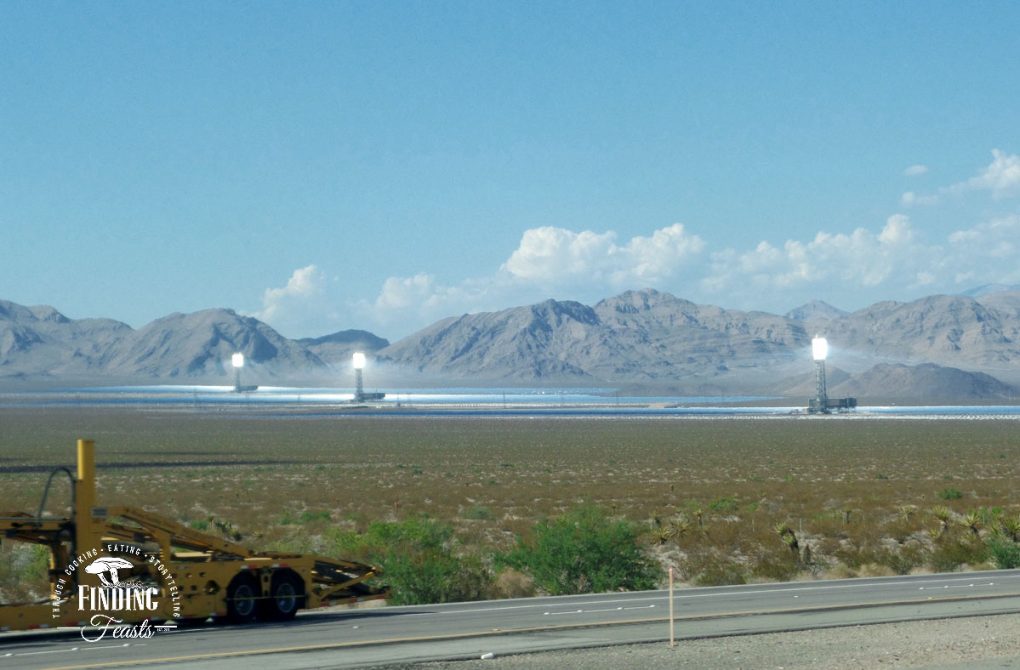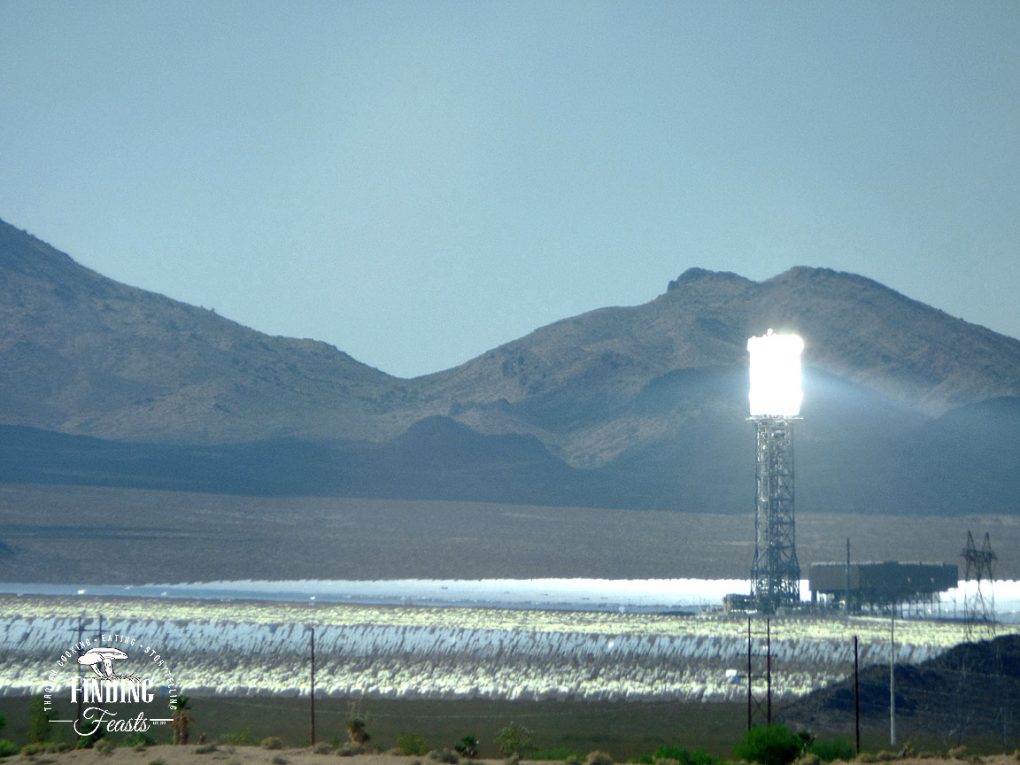 40 miles out from Vegas you drive through Primm, which is on the California and Nevada boarder. This town is a teaser to Las Vegas with three casinos; Whiskey Pete's, Buffalo Bill's and Primm Valley, the later having a big outlet center for a dose of bargain shopping.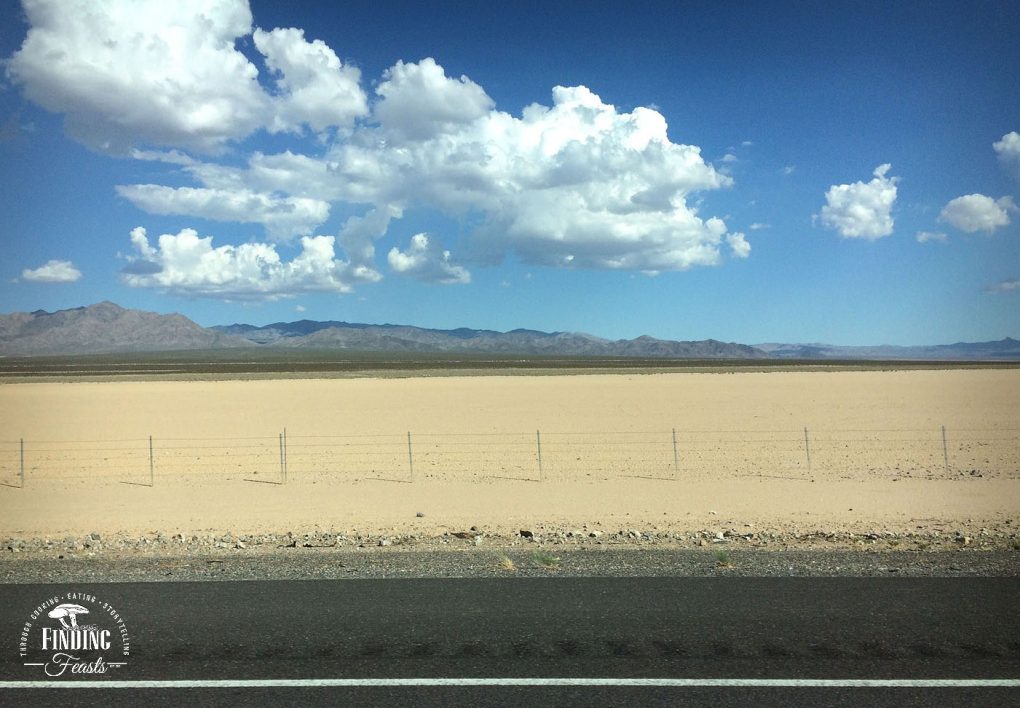 The scenery just before you hit Primm, Nevada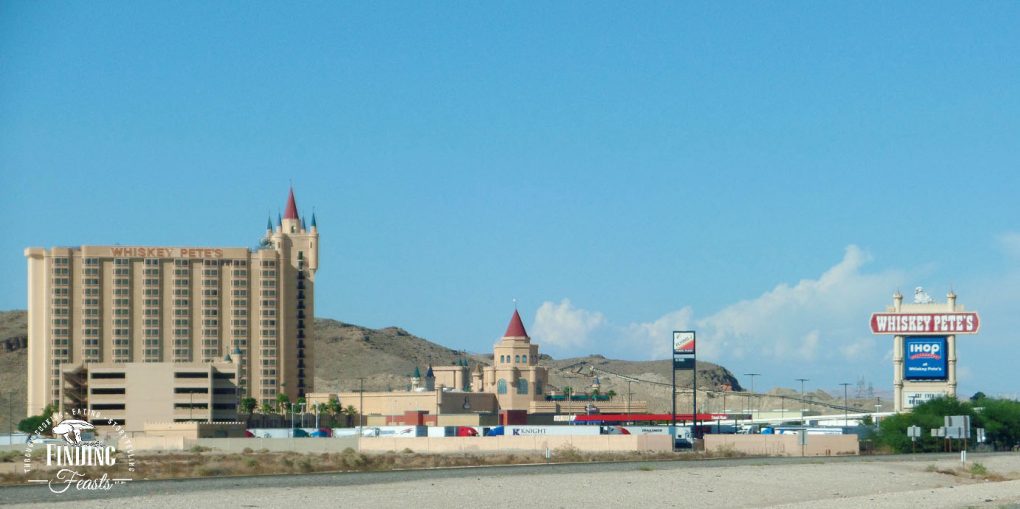 Whiskey Pete's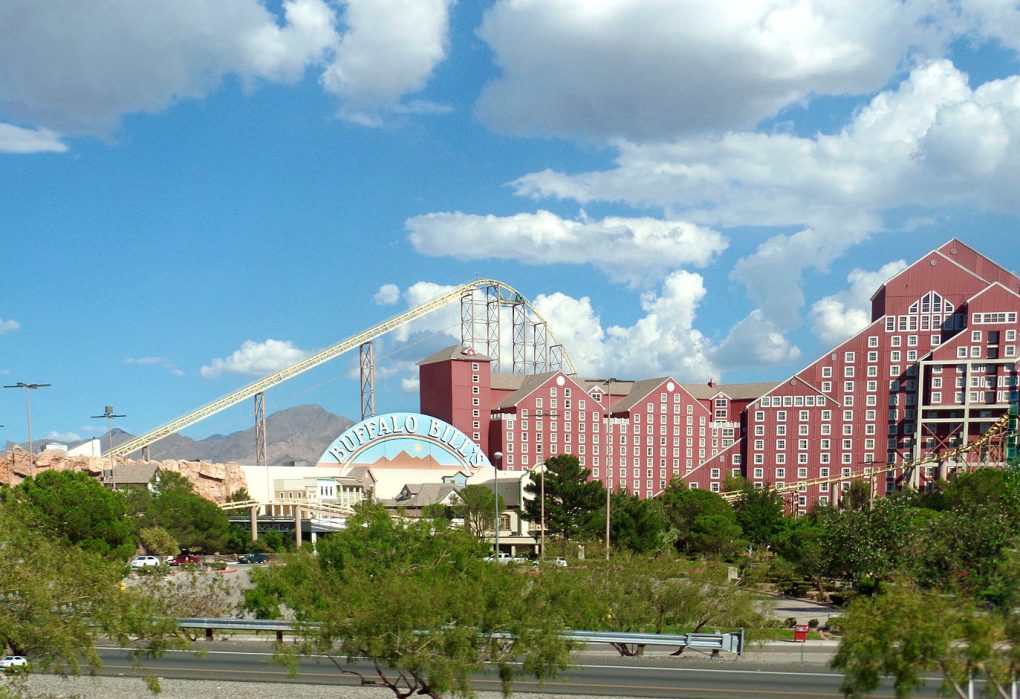 Buffalo Bills
Then, at last, it's Las Vegas. Not quite as sexy as it is at night but you can definitely feel the buzz building up… and then it's night time, this when it sparkles.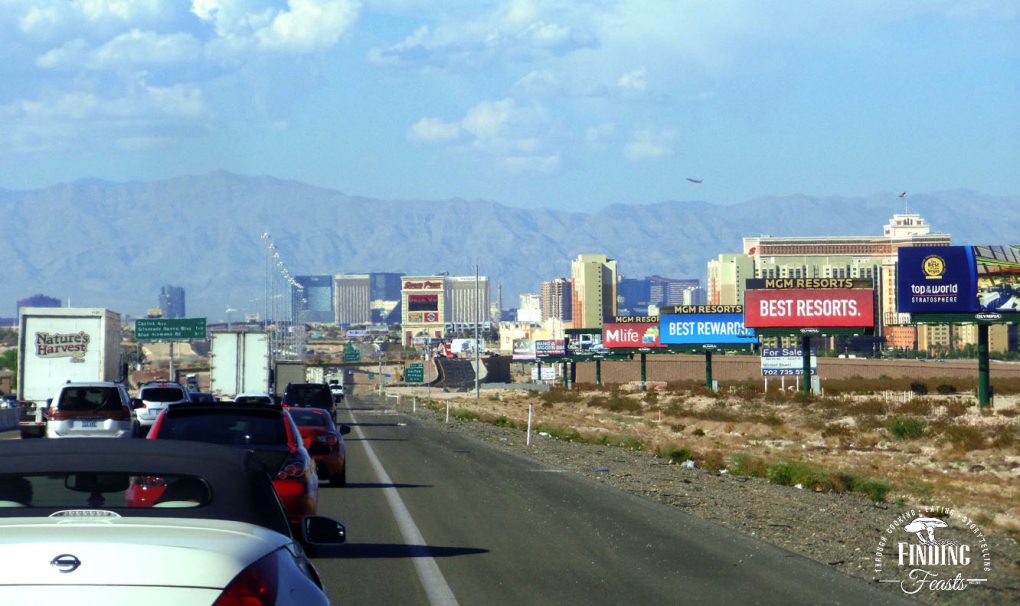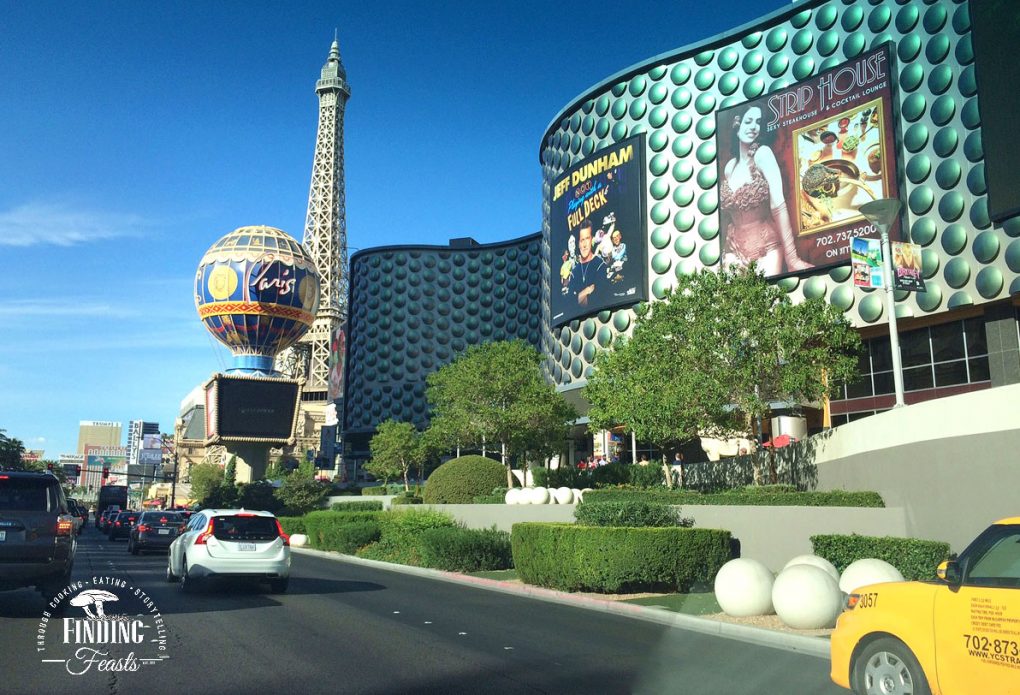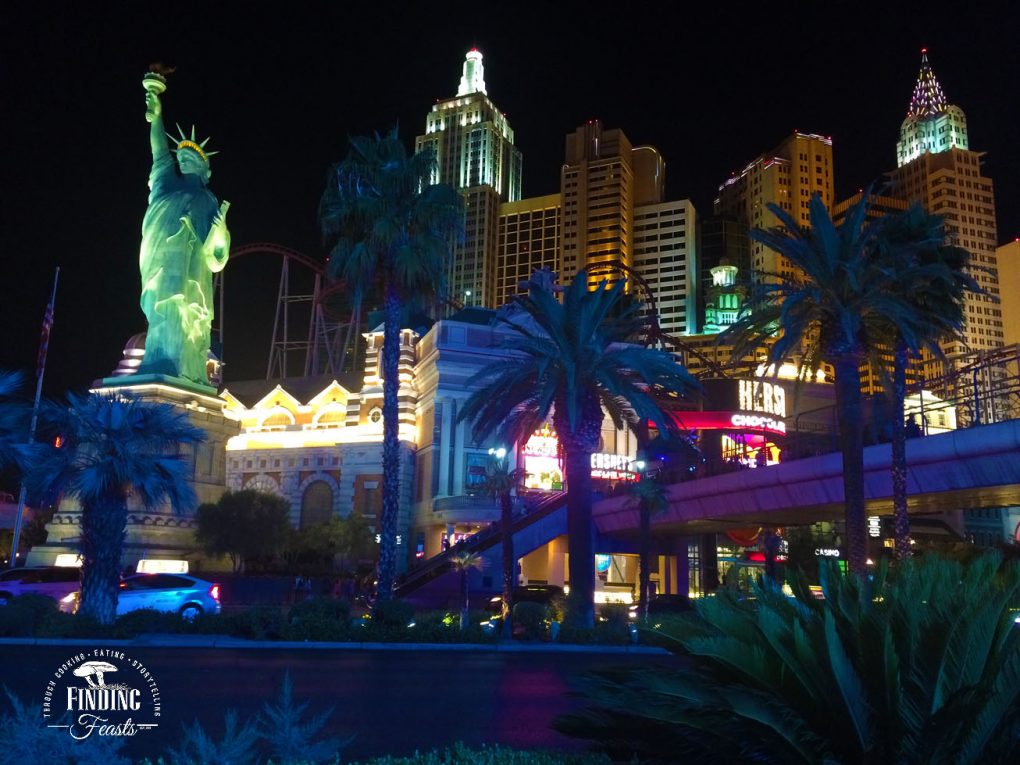 Budget for the day…
Car hire: $670 aud /$516 usd (full tank of petrol included) – As this was a bucket list item we did splurge on the pickup truck, the cost of the vehicle can most definitely be alot cheaper. But what did add to the cost was crossing state lines and leaving the vehicle in Vegas.
Calico Ghost Town: $28 aud / $21 usd  – this is entry only but like I mentioned, this place can add up so research all the activities and come up with a budget you are happy to spend here.
Food, Drinks & Map: $55 aud / $42 usd – This is just McDonalds for three and water so this can be reduced by packing a lunch and bringing your own water.
(Visited 503 times, 8 visits today)