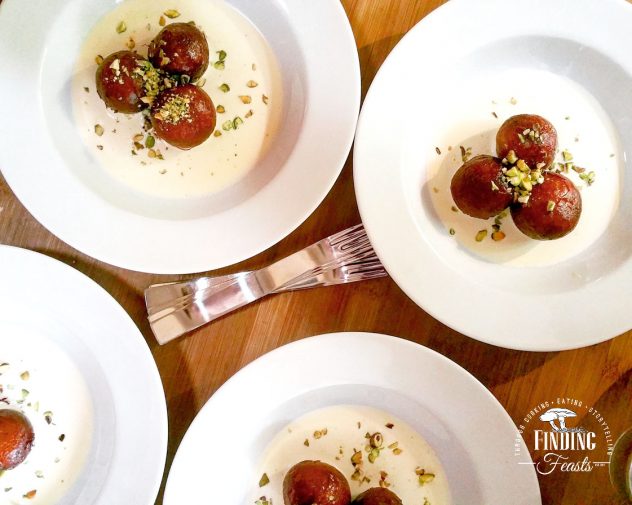 Gulab Jamun | Indian Syrup Soaked Doughnuts are delicious light and moist deep fried balls that have been sitting in a sweet syrup gently scented with cardamom and saffron.
I have been wanting to make these for such a long time, ever since my first tasting, which oddly I can't quite pin point. They really are like an Indian version of a doughnut and ideally with the same consistency, that being light almost fluffy. So with Mother's Day on Sunday I was able to explore this amazing dessert.
Surprisingly they are a very quick dessert to make and have an added bonus of needing to be made ahead of time so the balls have time to soak up the syrup. So you can easily make these in the morning and then leave till serving time later in the day or night. All you need to do is lightly reheat them so the are slightly warm, this can be done (carefully) in the microwave, on the stove top or, ideally place in a low, warm oven during dinner.
A couple of things to point out with Galub Jamuns is that you do not want to overwork the dough, the more the dough is worked during the mixing process the greater the risk of gluten forming. This will produce a tough, dense ball that will have trouble soaking up the syrup. They are still edible but not ideal.
If you are wanting to make more balls than the 12 that this mixture makes (will serve 4 people with 3 balls each) then make a completely new batch of dough, don't try to double the recipe as you run the risk of tough balls. I tried two different recipes, this one and then one, which was a bigger batch of dough and that batch was definitely not as light as this recipe.
The balls may appear small when you first roll them out but they will almost double in size, firstly from the cooking and then soaking up the syrup. Three balls works perfectly per person.
Try adding different flavours to the syrup; rose water is very popular, a couple of strips of peel from a citrus fruit will work beautifully, maybe a chai spice blend (great for Christmas).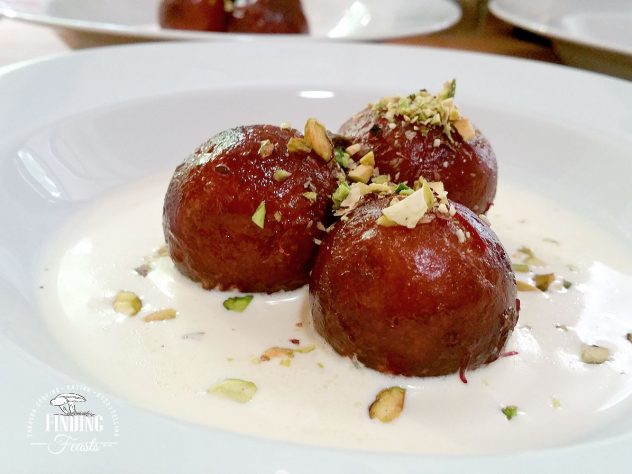 Happy soaking! Blondie
(Visited 63 times, 1 visits today)