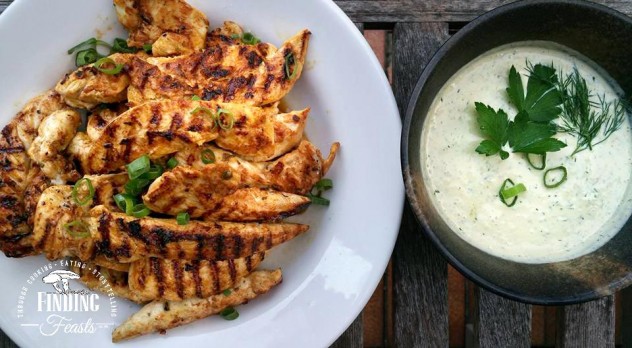 Grilled Turmeric & Oregano Chicken w/ Green Goddess Dressing
came about after deciding I needed to clean out the fridge. Since son and I are heading to Canberra tomorrow for several days I needed to get through the bag of delicious herbs I got from mum's garden and also prep some food for hubby to have (he can make a couple of dishes, will survive on a big man salad but that's it for kitchen ability).
Stunning zingy and earthy flavours with the ability to make numerous different dishes from these two elements means you could make this at the beginning of the week and then use the leftovers in another, completely different meal.
Tonight's dinner will be a Chicken Gyros type meal with some flat bread and salads together with this chicken and dressing. Leftover chicken and dressing will be made into a big salad for hubby's lunch… easy!
Happy discovering!  Blondie
(Visited 44 times, 1 visits today)