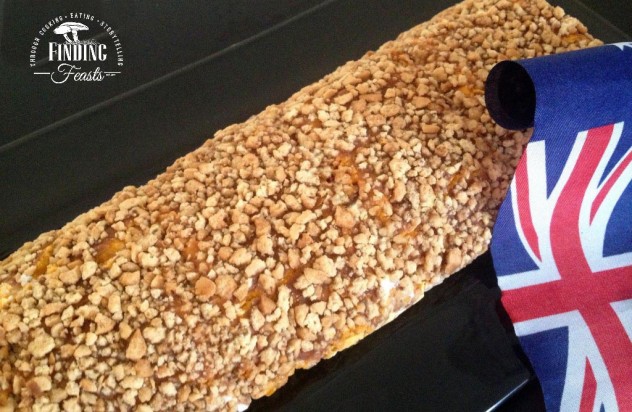 Australia Day has been and gone for this year but I just couldn't  hold out for another year before putting this gem of a dessert up, Golden Gaytime Ice Cream Log w/ Malteser Centre! Who am I to decide when this should or should not be eaten!?
I have been meaning to make a dessert inspired by this true Australian icon for quite a while now but when I had both the Gaytime ice creams and Maltesers in my kitchen at the same time, then my all time Australia Day dessert just magically flowed from my fingers.
For those of you unaware of this delicious ice cream treat, it consists of a vanilla and caramel flavoured ice cream, dipped in a thin layer of chocolate and then covered in a honeycomb crumble. The only way to eat it is to let it 'rest' for about 5 minutes (obviously the time will alter depending on how hot it is that day) this lets the honeycomb crumble soften slightly making each mouthful a taste and textural sensation!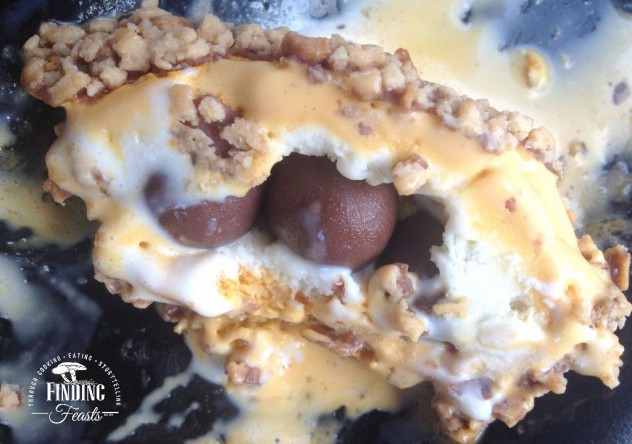 Aussie, Aussie, Aussie, Oi, Oi, OI!  Blondie
(Visited 458 times, 1 visits today)