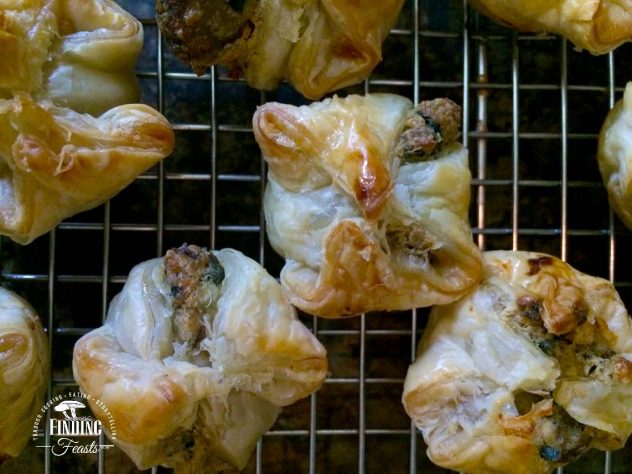 Flaky, Cheesy Mushroom Puffs are perfect little mouthfuls of flaky pastry and creamy, savoury mushroom filling.
Although these were one of numerous canapés made specifically for my nana's 90th Birthday party a couple of months ago; I will happily make finger food to freeze and serve with a glass of wine on the weekend or to reheat with a salad for lunch during the weekday.
These little morsels are sensational with their crispiness, creaminess and umami mushroom hit and most importantly can be eaten with one hand while you mingle and sip your way through the party.
When planning party food or canapés to serve to your guests, aim on having  about 8 per person. A mix of hot and cold foods that can be prepared ahead of time and simply assembled on the day.
These can be made and then frozen. When ready, place in a 200°c / 400°f oven and cook till golden and puffed.
Happy partying! Blondie
(Visited 14 times, 1 visits today)