What a fantastic start to the 2013 mushrooming season it has been! Bella and I headed out a few weeks ago to see if mushrooms were about… through the grape vine, or more appropriately, the mycelium (sorry, bad mushroom joke!) we had heard they were appearing. The weather has been a bit warm but NSW did have quite a bit of rain this month so the chance of mushrooms was good.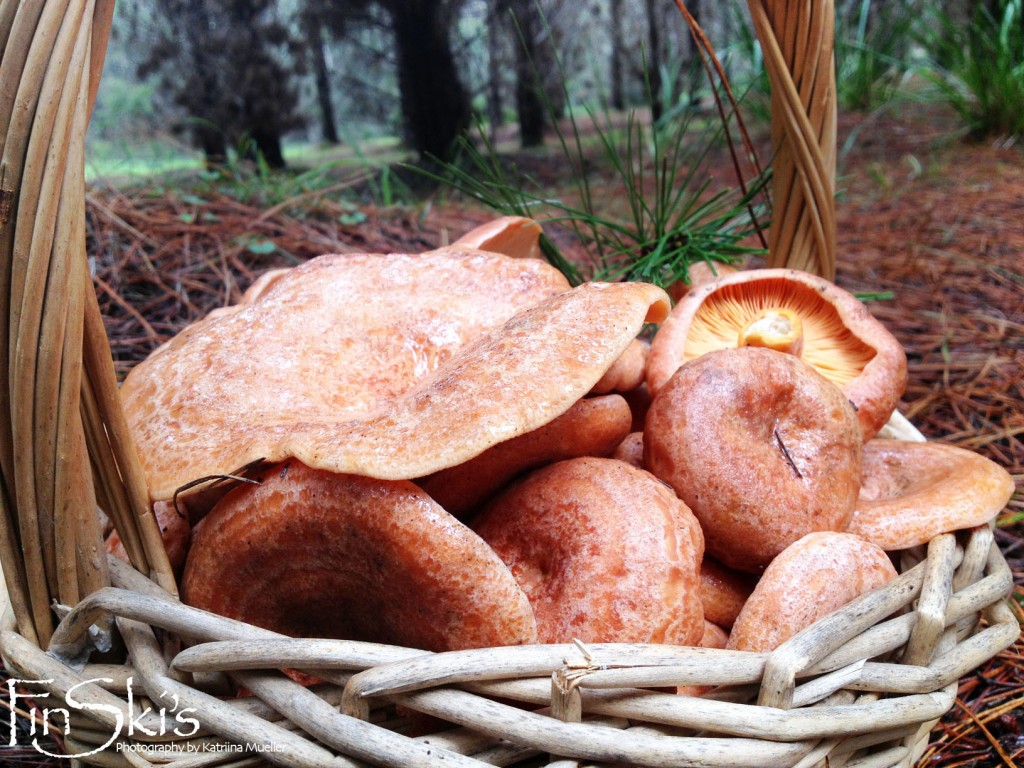 What a treat it was, the Saffron Milk Caps were in abundance and there were many other eager mushroomers out in force. Lots of them not even making it into the forest but getting caught up early on the road by the beautiful orange fungi strewn across the pine needle floor.
The idea to get the first mushrooming tour going a little sooner than expected came when Bella and I both saw the large amount of Saffron Milk Cap heads breaking through the ground. The tour would be guaranteed to pick plenty of mushrooms the following week to keep everyone happy.
Done! A letter went out to all the families of Imogen's school and before we knew it we had a fully booked tour.
With a 7:15 am call time to meet at Lane Cove, we then drove as a convoy to Belanglo to arrive there close to 9:00 – a full day of mushroom foraging lay ahead.
The ground was covered with Saffron Milk Caps, it was very easy to show everyone the ones to pick and as expected, the little heads we saw about to break through the ground the week prior were now perfect and meaty.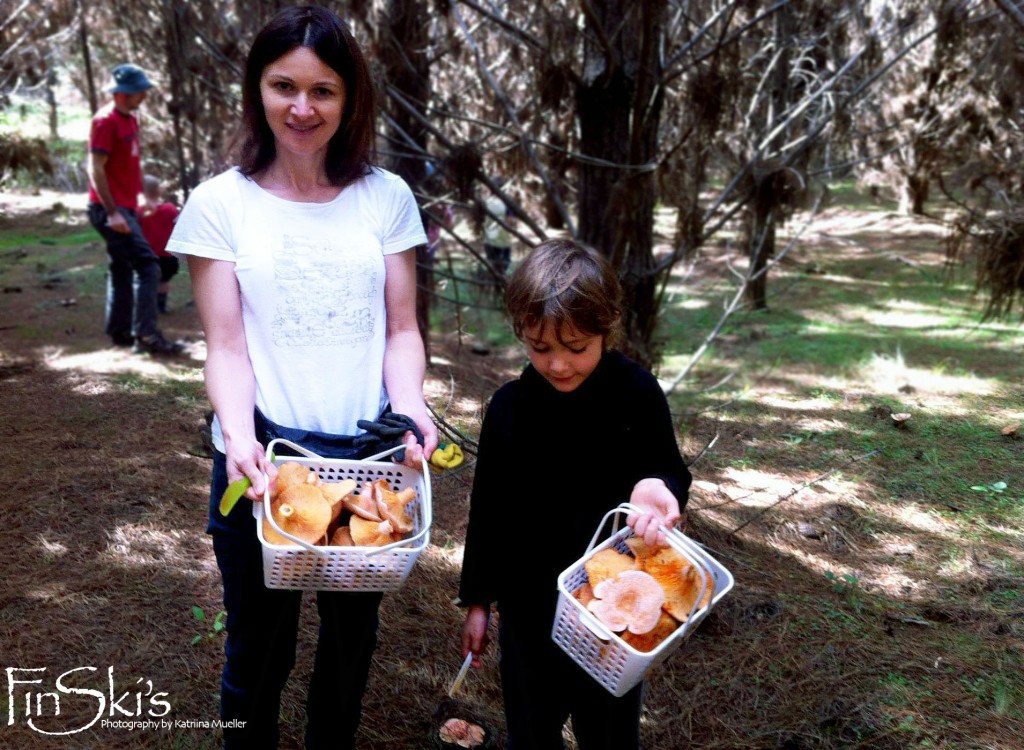 A few hours was spent mushrooming with everyone getting full baskets of Saffron Milk Caps. The kids had as much fun as the adults – maybe more, as there were some great big, muddy puddles with frogs that caught their attention while we re-fuelled with coffees back at the cars… Tip: You can't ever have too many changes of clothes for the kids!
You don't even need to come along to pick mushrooms, it's great for artists…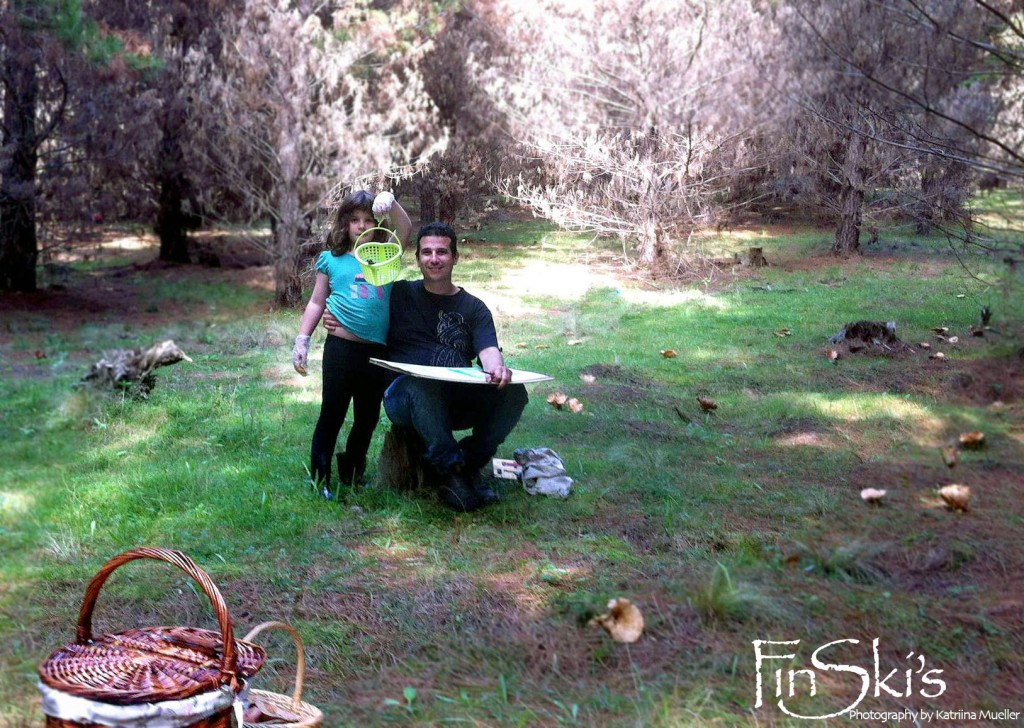 Yabby catching didn't work out to be as successful as mushroom foraging, but lots of fun was still had. I think only one was caught!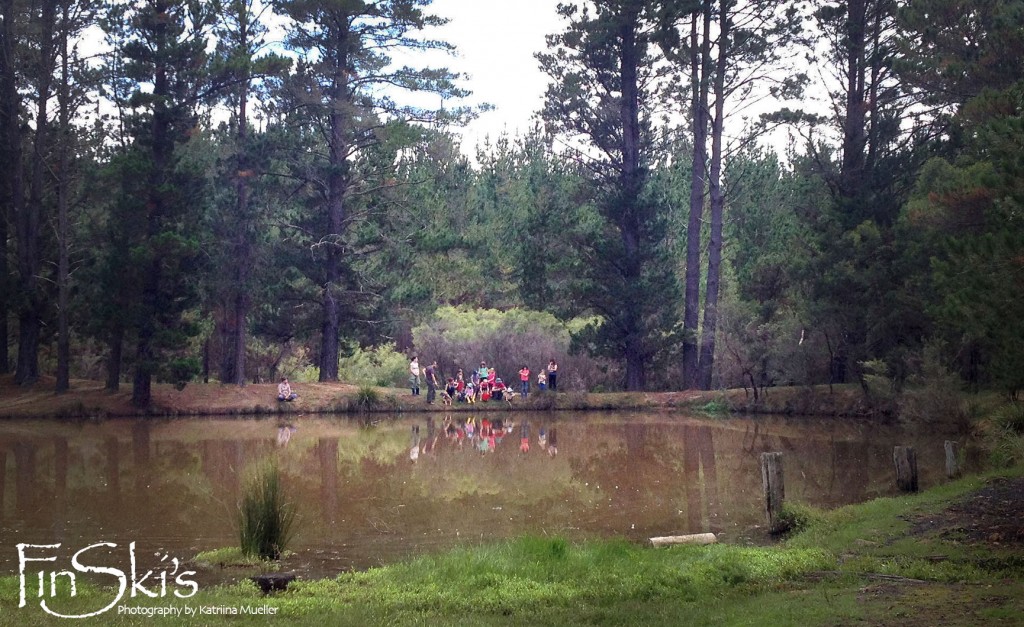 With all the families laying out their spread for lunch we got on to one of my favourite parts of the day and that is cooking what we had just foraged. Nothing beats being able to go out and gather your food and then to cook and eat it right there and then – such a hunter-gather feeling.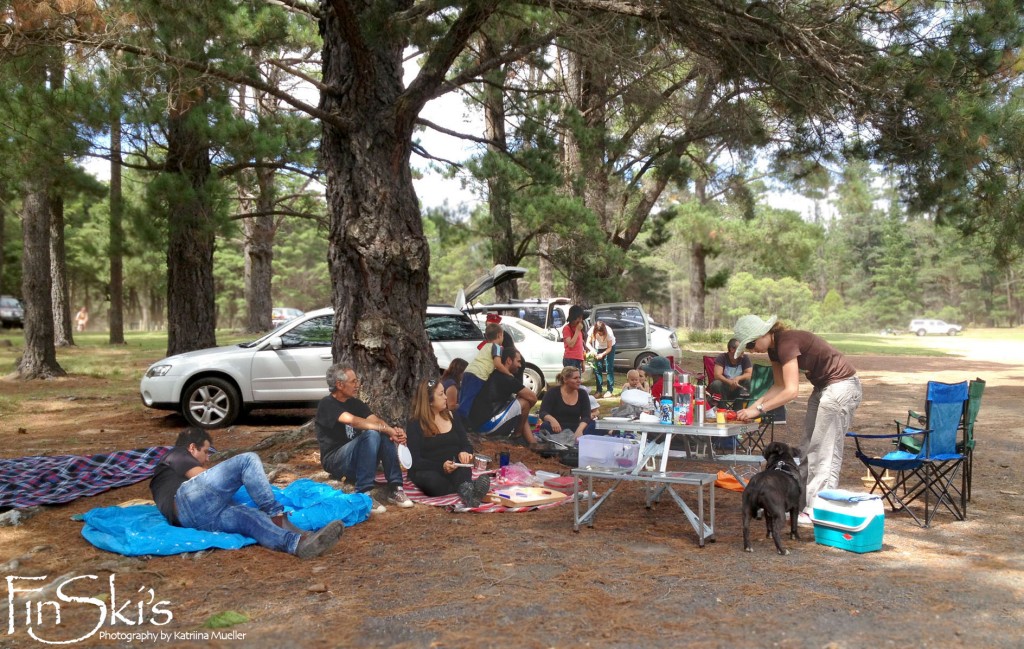 The favourite meal for lunch is sauteed  mushrooms – sauté the thickly sliced pine mushrooms in some butter, season with salt and pepper and eat it with some beautiful bread. Eggs, both omelet and scrambled with chorizo or tomato just makes this meal into a feast. So very satisfying!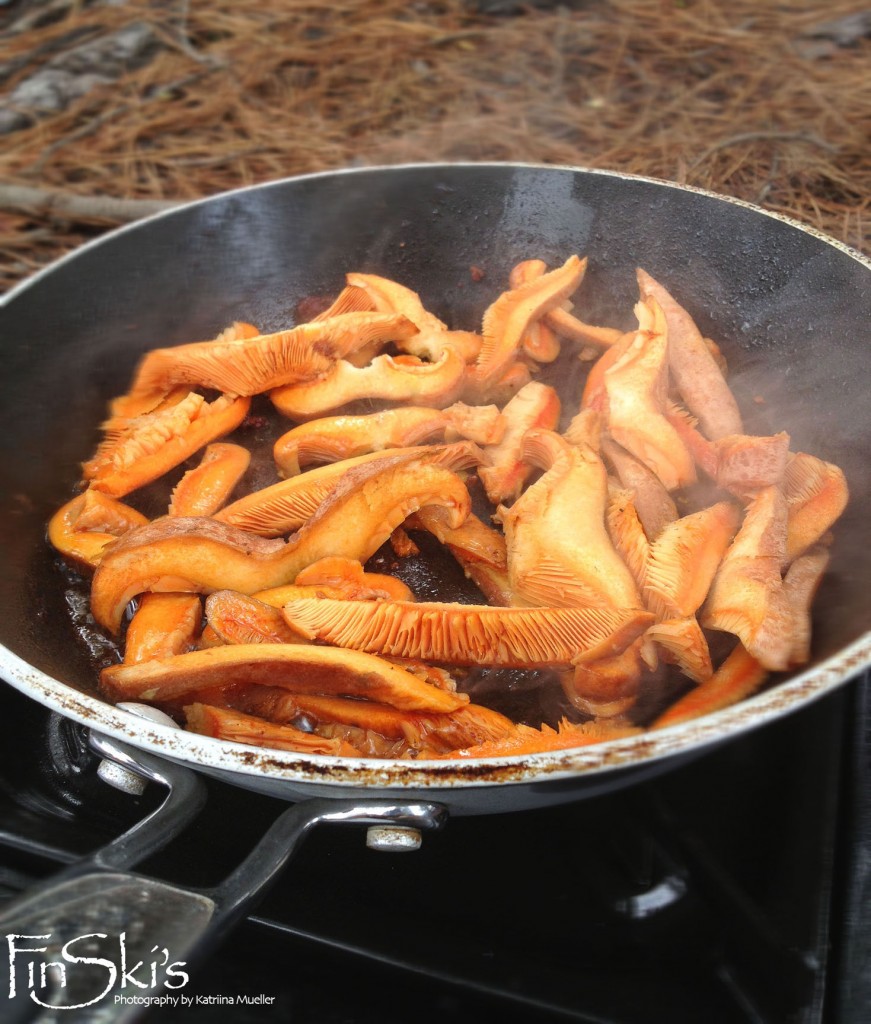 The kids had a ball and we know that each one of them will be back to do it again. A lovely experience that will also teach them the ins and out of mushroom foraging that will be with them for life.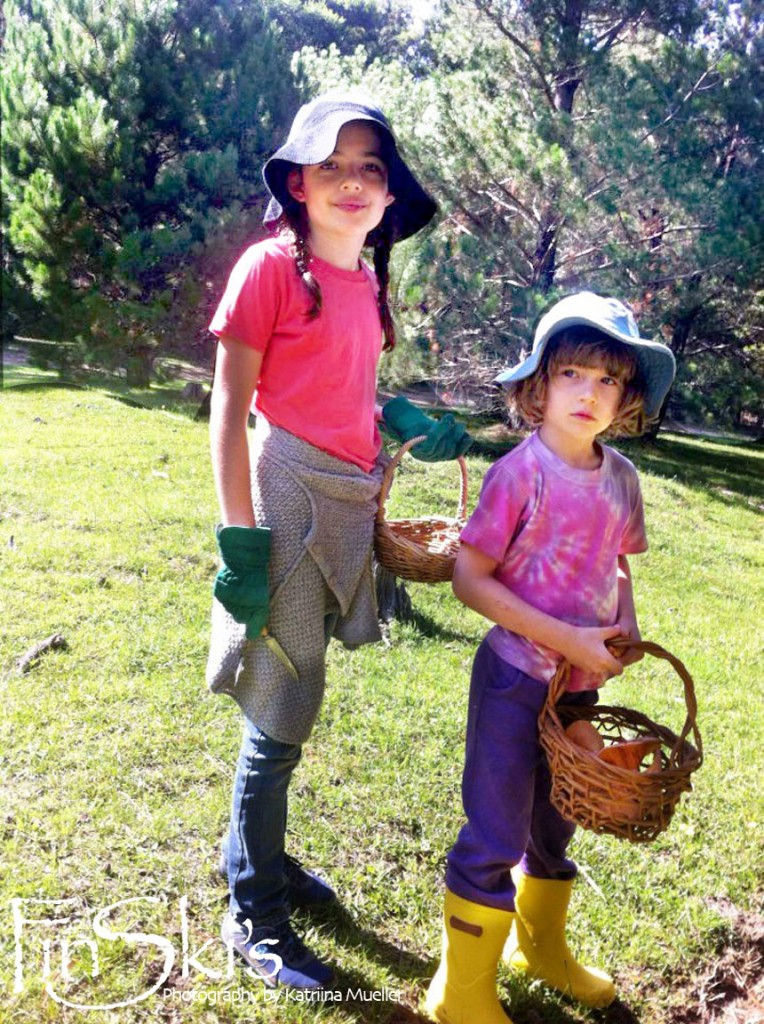 The boys are nothing but tenacious when it comes to catching yabbies.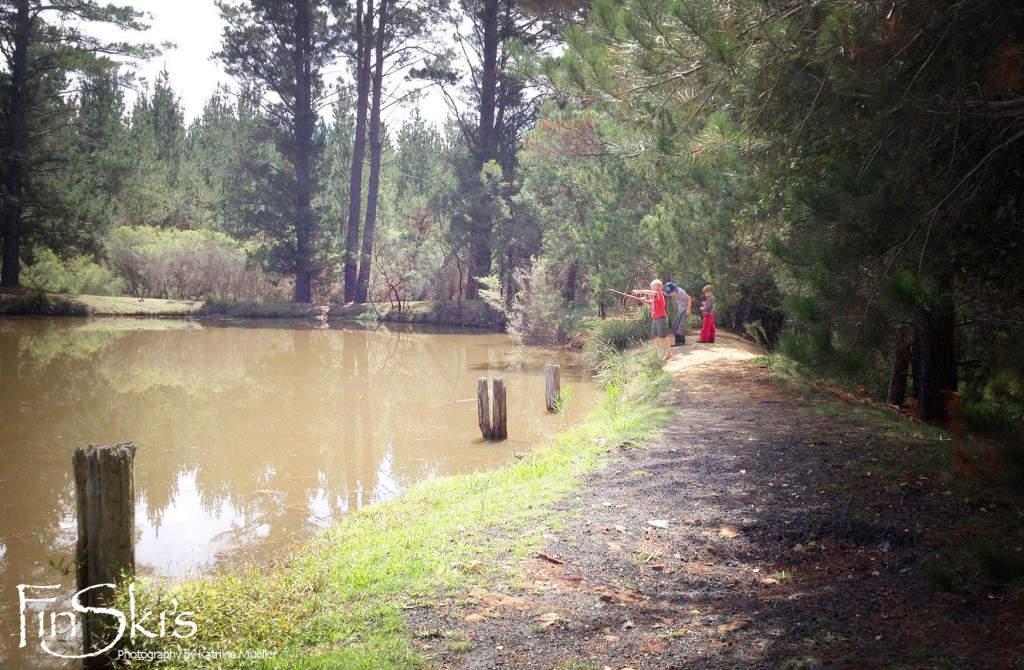 We had such a fantastic day and look forward to our next tour, along with all that lays ahead of us this year for FinSki's… lots of new recipes, stories plus our glorious products for you to buy.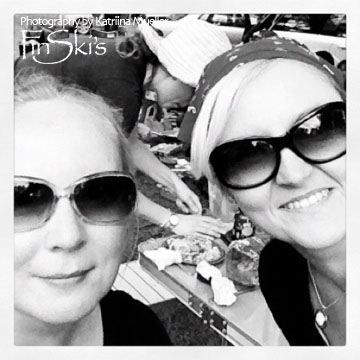 Blondie and Bella
Happy FinSki's… Blondie  🙂
(Visited 181 times, 1 visits today)