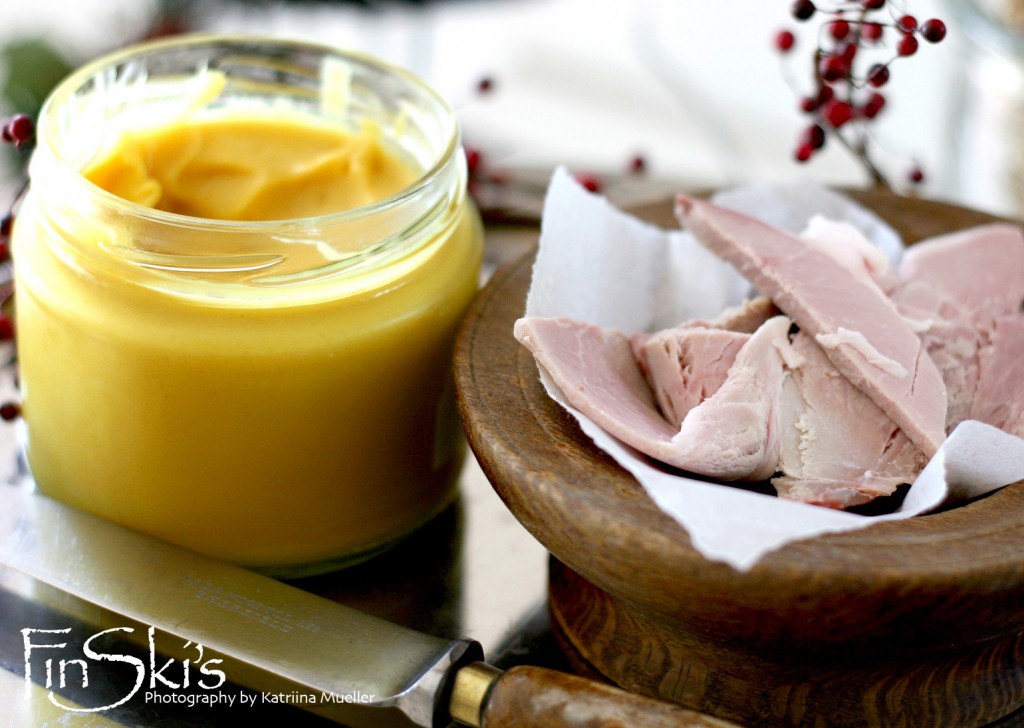 This is a deliciously sweet and slightly hot Finnish Mustard that is a must with all the leftovers from Christmas dinner.
The recipe comes direct from Tess Kiros' beautiful cookbook Falling Cloudberries. I received this stunning book from a friend, Shoufay Derz years ago as a gift for doing some special/makeup effects on a video/sound art installation that she was doing with fellow artist Owen Leong titled Entanglement.
This is the mustard used in the Finnish Ham recipe so double the recipe if you would also like to give some as gifts.
Hyvää Joulua! (Merry Christmas)
Blondie
(Visited 119 times, 1 visits today)