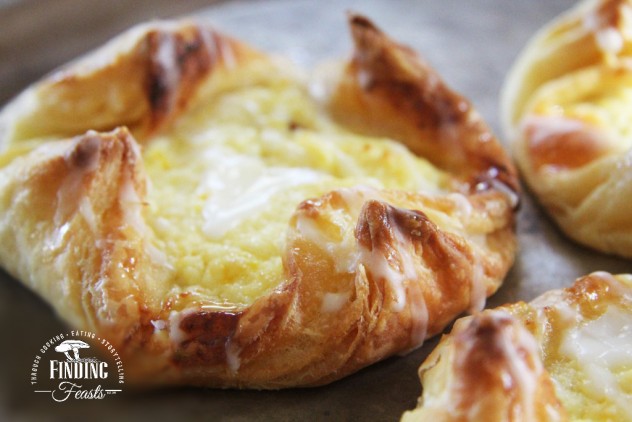 Danish Sweet Cheese Pastries From Scratch comes direct from Nigella Lawson's, How To Be A Domestic Goddess cookbook. I chose this one for the mere fact that it's a food processor made dough, which in my mind will make the dough making process easy and clean… hahaha!!
To start with and probably the one thing EVERYONE mentions about this dough is just how moist, messy and sticky it is… and they weren't wrong. It's like glue!
In the original recipe it asks to mix the dry ingredients then add the cold butter in the food processor then add this to the combined wet ingredients. That was far too messy for me, considering everyone's comments on this particular pastry recipe, so I did it slightly different – I did it all in the food processor. The result was still a success, but you are still going to get dirty trying to remove the dough from the processor into a bowl for it to prove.
**Brainwave** Leave the dough to prove in the processor bowl! Will let you know how it goes the next time around.
Get your hands dirty and have fun!.. Blondie 🙂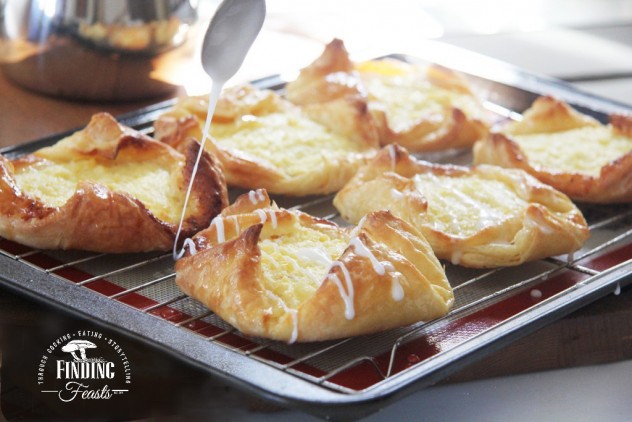 (Visited 20 times, 1 visits today)