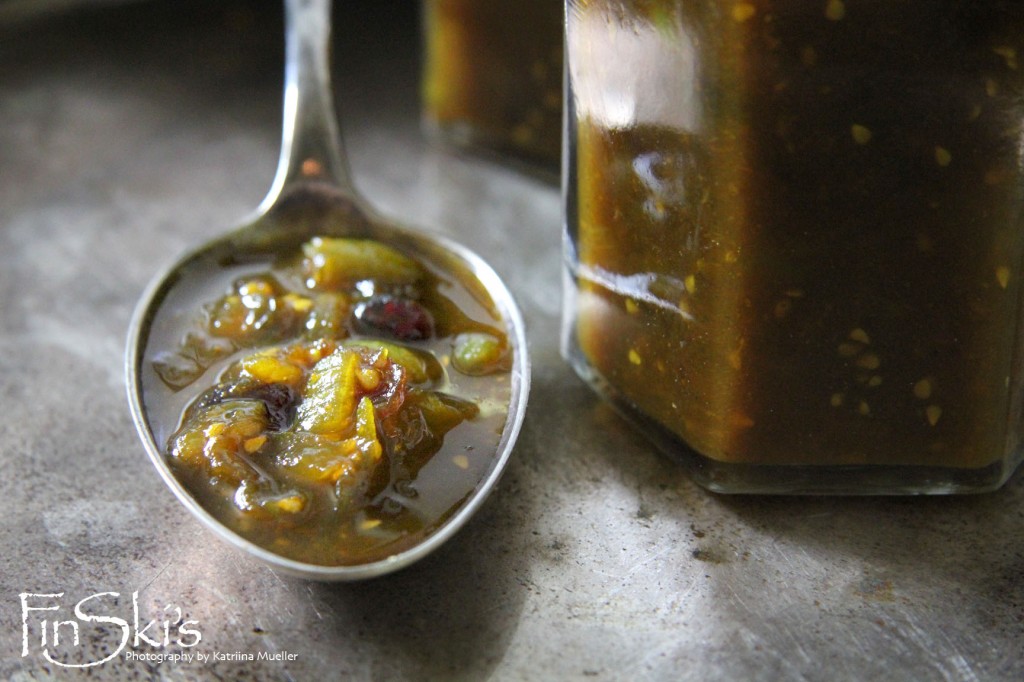 Curried Green Tomatoes and Cranberry Relish is a small batch recipe using green tomatoes. Yes, these are the very same green tomatoes from Bella's neighbour… they seriously have lots of tomatoes!
I graciously received a large bowl of tomatoes last week and I chose to make a relish, although I'm not quite sure if I should call it a relish or a chutney? They seem to be the same… anyway, surprisingly, after a discussion with mum about my relish she tells me that it was a favourite recipe of grandpa's and he made something almost identical whenever his veggie garden was flowing over with tomatoes. It just goes to show that flavour traits can run strong within families.
Bella made a Pickled Green Tomato with her stash and I also wanted something that could be served with nibbles since the Christmas season is fast coming up. It's also the reason why I added cranberries to the recipe, just makes it a little more festive. Maybe I should call this a Christmas Relish, it certainly deserves a place on the dinner table.
Serve with any roast meat, on a sandwich using leftovers, or on your breakfast eggs… delicious!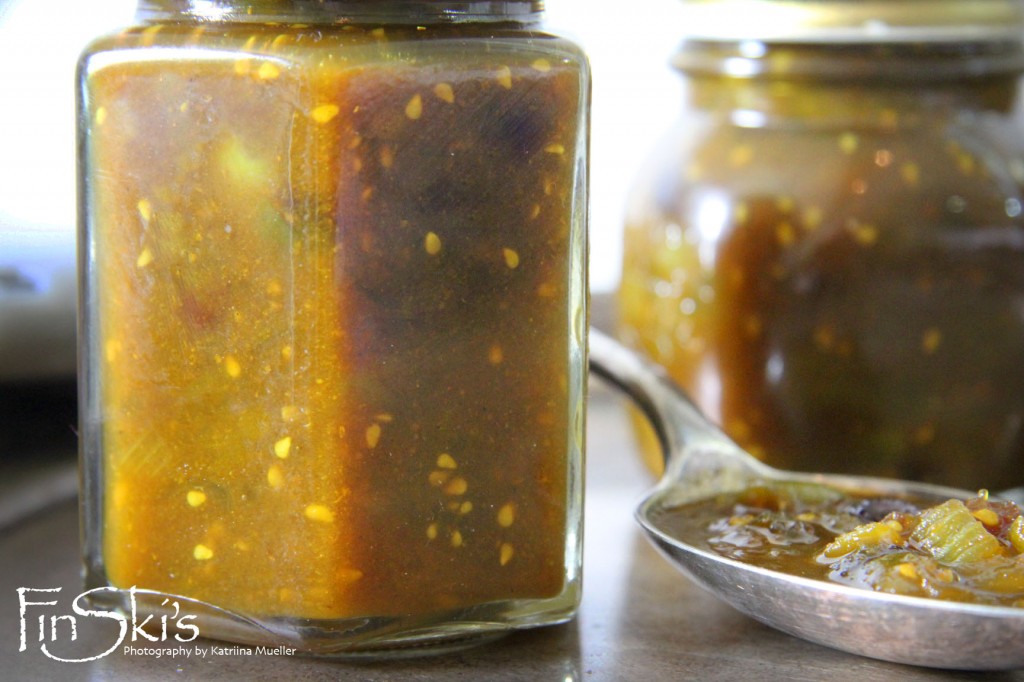 Enjoy!  Blondie
(Visited 18 times, 1 visits today)