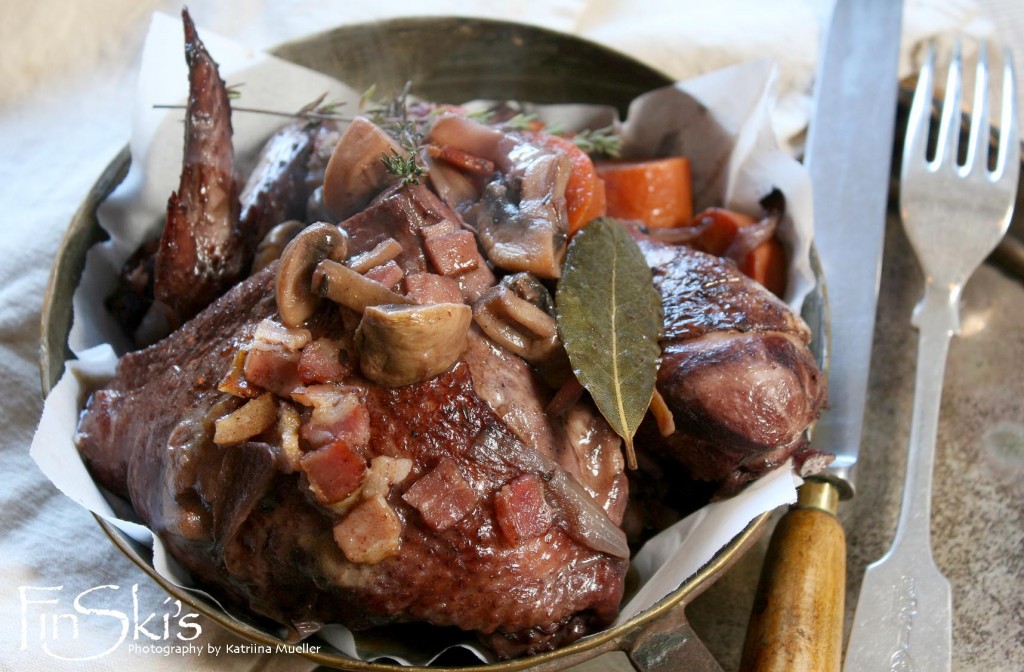 Coq Au Vin aka Chicken in Wine Casserole… This is a classic french dish that is so full of flavour and character, and although it may appear to have lots of steps they kind of all fall onto each other so the actual process is really quite fast and uncomplicated.
It requires a 12 hour marinating time to fully marry the flavours with the chicken but if you were really pressed for time I'm sure you could get away with just a couple.
If it's been a while since you have enjoyed this beautiful casserole then maybe it's time to bring it back… or try the lighter version of Coq au Chardonnay.
Blondie
(Visited 19 times, 1 visits today)