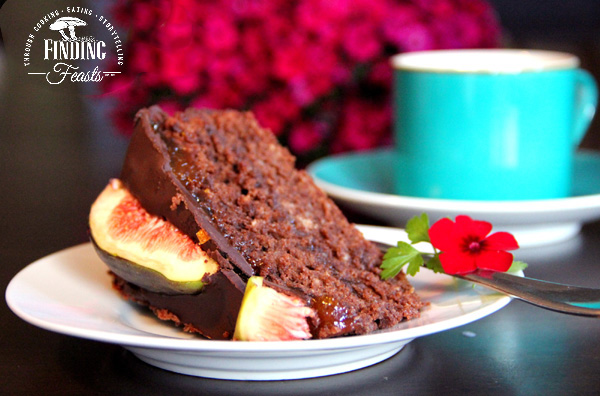 Have you got your mother's day gift and day sorted yet? Better hurry! It's mother's day this Sunday 11th May.

I love mother's day, not because of the gifts (they do help tho…wink…wink…nudge…nudge hubby if you are reading this!) but because I love seeing my daughter's face the night before when she schemes up complicated breakfasts for my husband and her to cook in the morning. I generally wake up to clatter and bang noises in the kitchen and then have an amazing breakfast waiting for me down stairs. Post breakfast there is no time to rest though because it's time to get cooking for the family mother's day lunch which has been hosted at our place for the last few years.
Mum always brings dessert however two years ago I surprised her with this fantastic dessert – a chocolate sachertort.
I attempted my first sachertort about 3 years ago when my husbands mum, Heather bought me a baking book. It's fair to say that I don't particularly have a sweet tooth but this recipe is divine!
I am proud to say that I can now make it with my eyes closed; well almost!
It's the perfect after dinner dessert, rich, gooey and yummy!
PS…HAPPY 'late' MOTHERS DAY to all the mums!
xox Bella
(Visited 9 times, 1 visits today)