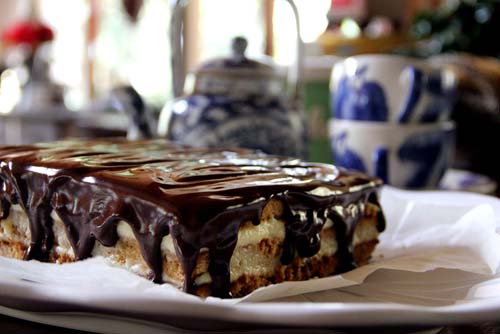 Looks good huh! It's a Polish cake called Stefanka or Miodownik (honey cake) and yep, it's pretty awesome.
Each school holidays Imogen and I do our usual girls road trip to Rosedale, a small holiday town on the NSW South Coast to visit Nanna and Pop. During one of my last visits I decided to make something Polish, sweet and slightly challenging, Stefanka cake it was.

Like all recipes there are many, many versions of this cake on the web, with altering ingredients, toppings and layers. The one that appealed to me the most was on my favourite Polish cooking website called, Kwestia Smaku.
The cake has the most amazing filling made from semolina, milk, butter, icing sugar and almond extract, almost a custard like texture. The chocolate topping isn't bad either.

When I first read that it had semolina I ran a mile, you see in the cooler months mum used to make us eat a semolina style porridge as kids for breakfast and I HATED IT! No disrespect to you mum but it was bland, lumpy and gluggy, I still get shivers just thinking about it! Fast forward many, many years, add some sweetness and the semolina it is to die for! I only just had enough filling for the cake, most of it was eaten from the pot by me and Miss H.

Cake difficulty wise I would rank this about a 6 out of 10. The pressure point in this cake are the layers. The cake is meant to be quite soft and sponge like. I failed at the soft and sponge like bit, although in my defense I was using a foreign oven, so I over baked the cake layers. It was definitely 100% edible but would have been much better had the layers been a little softer, cloud like.

All in all, I am very chuffed at my first Stefanka attempt, if anything I have also learnt how to make a yummy semolina custard!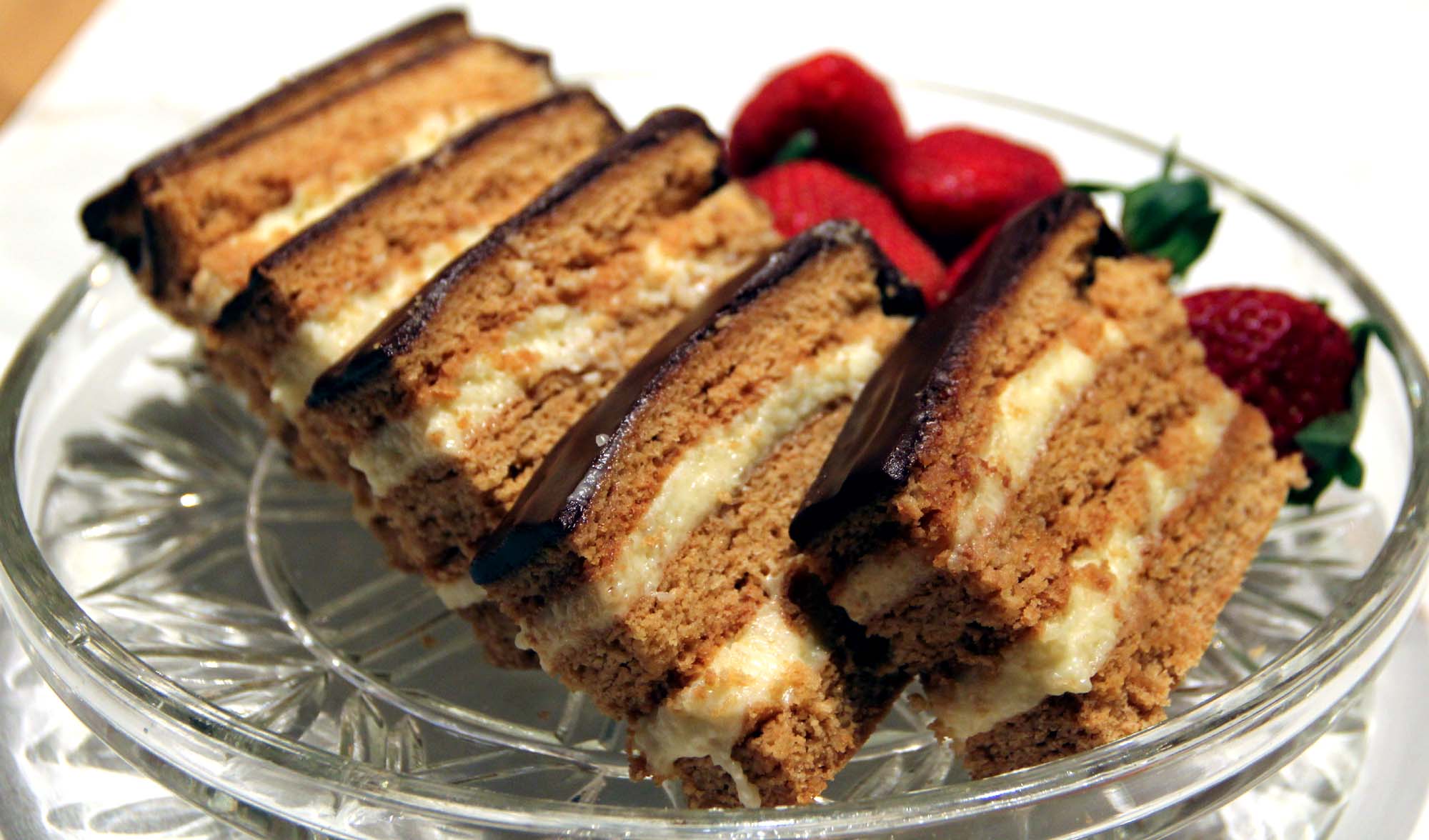 If there are any Polish fans reading this and you know where the cakes name originates from do drop me a line! I know that Stefanka or Stefania is a Polish female name, similar to Stephen in English however I am stumped why the cake has been named so!
Bella
(Visited 309 times, 5 visits today)