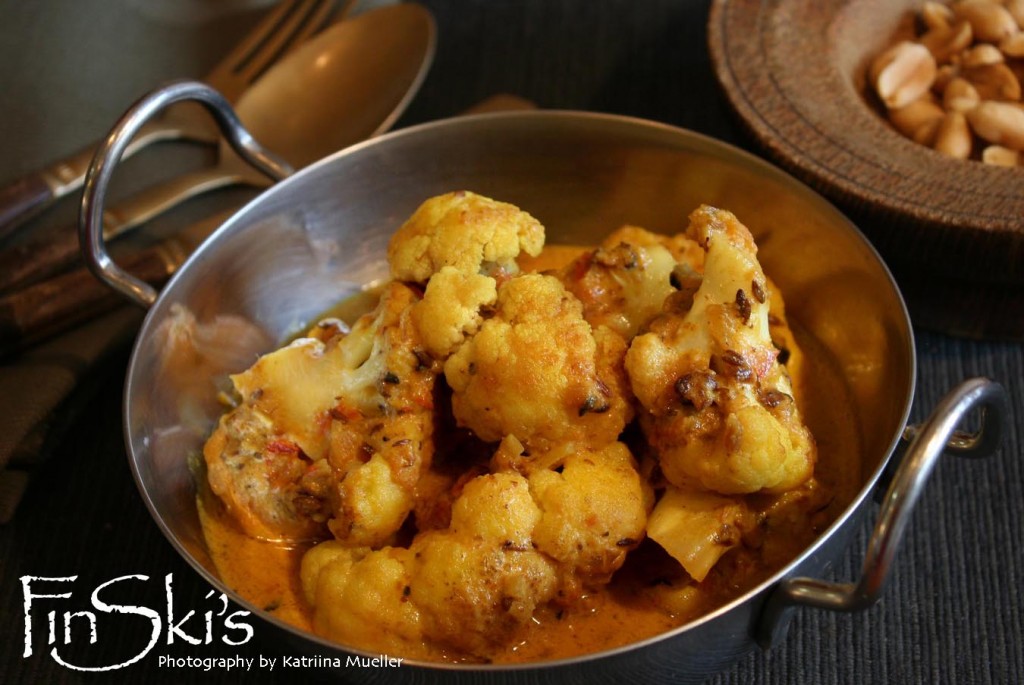 Cauliflower in a Coconut Curry…Years ago I was given an Indian cookbook by my sister, 1000 Indian Recipes by Neelam Batra. It's by no means a beautiful coffee table cookbook – there isn't one photo in it, but a tome to 1000 Indian recipes. I have so many bookmarks in it and I'm slowly getting through them, but this one gets cooked the most. Cauliflower in a Coconut Curry is traditionally done with the whole head of cauliflower kept in tact. It certainly is a show stopper when done this way, but for an easy family meal, cutting it into smaller florets makes it a lot easier to manage.
It's not strict to the recipe, only because I was missing a couple of ingredients (I replaced the 1/2 cup of yogurt and 1 cup of water with 400g of coconut milk and omitted the coriander and nutmeg) Both are equally amazing but have to admit that this version is OUTSTANDING! It will all depend on whether you feel like a tangy, yogurt base or a creamy coconut base.
Make a Indian flat bread such as a Paratha to help sop up all the delicious curry sauce.
Good eating…. Blondie  🙂
(Visited 18 times, 1 visits today)