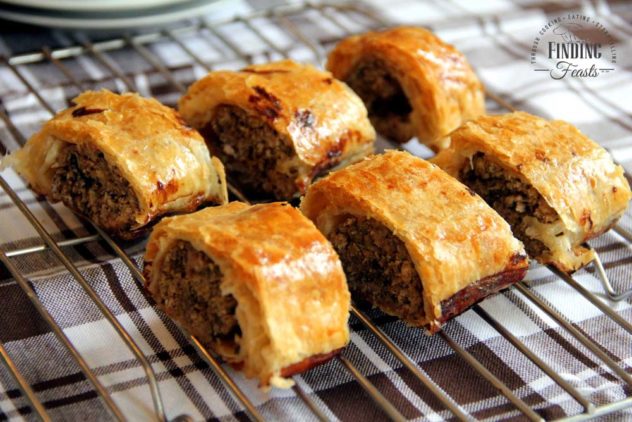 Mushroom sausage rolls – Growing up I was one of those kids that was discouraged from eating canteen food at primary school by my parents. We very rarely went out to restaurants and we most certainly didn't buy take away food. Mum cooked every night. My parents were of the opinion that if food was 'fast' that it had little nutritional value for me plus why spend money on food when you can cook twice as much yourself.
They could not understand why a kid would sacrifice fresh, home made sandwiches on rye bread for soggy school sausage rolls and meat pies. Dad always reminded me of how bad they were for us and that they contained all the 'off cuts' from the worst bits of meat. I kept on arguing and arguing with dad only to learn with time, how right he was!
These sausage rolls are the complete opposite. There are no dodgy off cuts, just good quality meat, veggies and herbs and my hand picked wild mushrooms!
What is your go-to fast food?
Bella