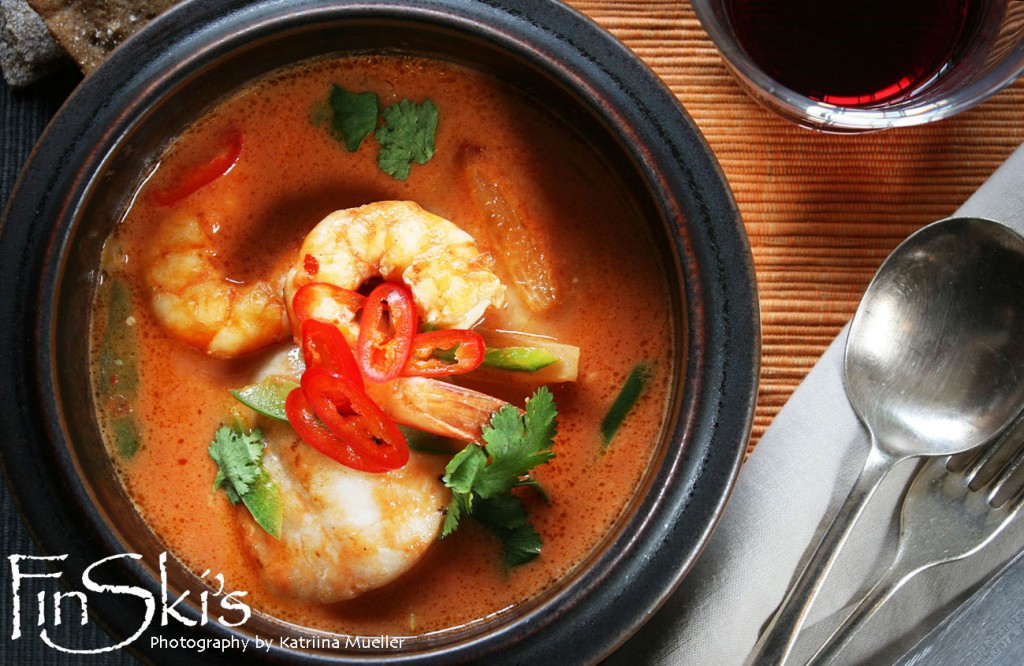 Brazilian Fish Stew – Moqueca is a beautiful, full flavoured fish stew with coconut milk, heat from chilies, sweetness from the capsicum with a zing of lime juice… such gorgeous flavours all in one bowl.
You could use any seafood/crustacean in this recipe, actually, more the merrier. If I had more on hand I certainly would have thrown them in. I like to keep the fish fillets whole rather than cut into pieces and to very quickly sear the fish and prawns, remove them and then de-glaze the pan with the stock. It's incredibly fast so just have all your ingredients ready to be thrown into the pan.
Eat it with a bowl of rice, crusty bread or like a soup with rice noodles – yes, not very Brazilian but oh so good!
Slurp away… Blondie  xx
(Visited 22 times, 1 visits today)