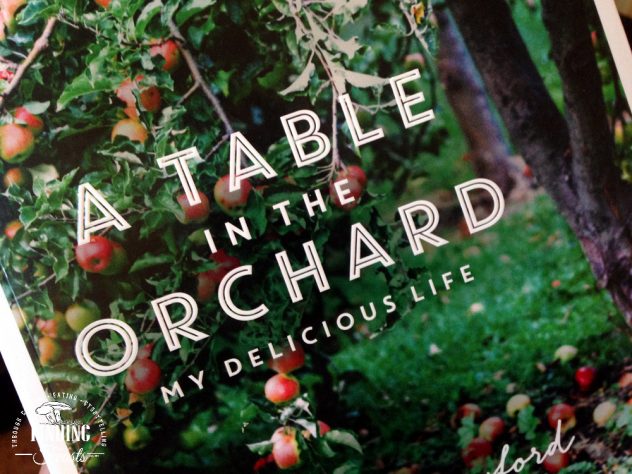 A Table in the Orchard, My Delicious Life by Michelle Crawford
It's funny how getting married and having your own family can change you completely.
I have been a city girl for most of my adult life, loving the fast paced mood that our beautiful coastal city, Sydney has to offer however since meeting the Hubby and having Mini Me my outlook on living in the city and future aspirations have changed considerably.
For a number of years I have been longing for a life in the country. A warm and cosy farmhouse overlooking expansive mountain ranges. A place where I can sit on my wooden deck sipping my favourite Sauvignon Blanc (New Zealand Marlborough region of course!) whilst I ogle over the latest cook book with Blondie. Yep, her family will be on the farm next door!
So it's no wonder that when I stumbled upon Michelle Crawford's memoir,  A Table in the Orchard, My Delicious Life I instantly knew that the book had to come home with me!
"I dreamed of a rambling old farmhouse where I could grow my own food, learn how to bake cakes and make jam. I wanted to wear gumboots. Every day".
Michelle Crawford
That's me! The little voice inside me said instantly. I echo those exact thoughts and I also happen to wear gumboots!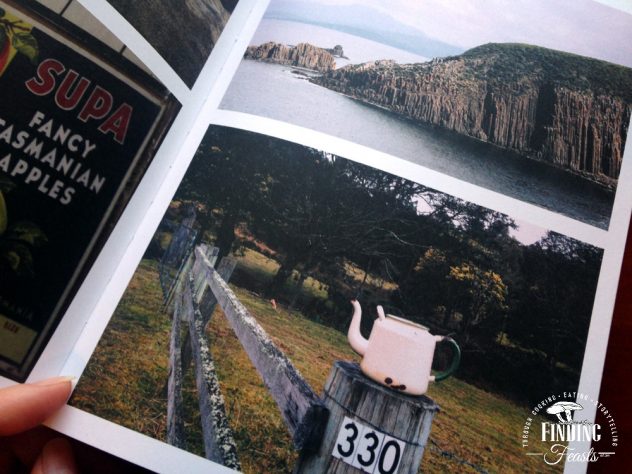 Michelle's book is beautifully written with each chapter taking you on a very special journey into her sea change.
After leaving her job with the Sydney Symphony Orchestra where she was kept busy organising fundraising events, Michelle and her family settle in Tasmania's Huon Valley where she gives the readers an insight into her new life, a life in the country away from the hustle and bustle.
Whether it be it be setting up house and looking for a Rayburn oven, the roys royce of ovens which is now on my own wish list, to stories about apples, potatoes, lemon trees dying and being reborn, long hot summer days spent by the river, or foraging for dinner when the kitchen is a little bare, Michelle makes you feel very much apart of her journey.
Of course no country farmhouse would be complete without a few chickens that lay some farm fresh eggs and trust me Michelle get's a little more than she bargains for with these ones!
My favourite chapter would have to be 'Autumn', which also happens to be my favourite time of the year.
"The leaves are turning gold, there is a distinct dampness in the air and fog has started to settle in the valley. I love this time of the year; cosy log fires and favourite woollen cardigans pulled from hibernation".
Michelle Crawford
The book is gorgeously illustrated with picturesque images of a place that boasts beautiful local produce. It will evoke your sense of adventure and inspire the foodie within you.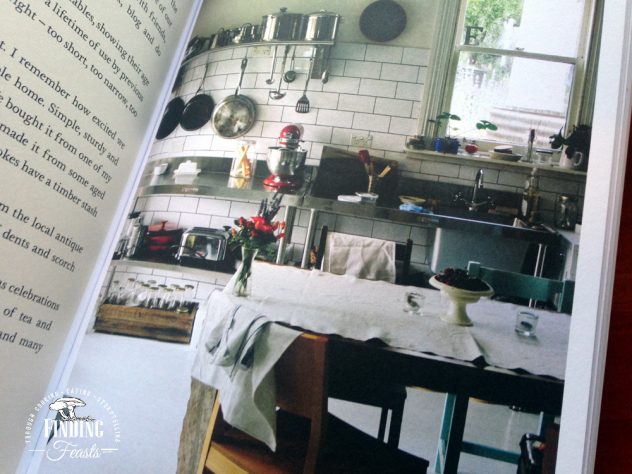 There are 34 lovely recipes to road test from salted apple caramels, campfire roast chicken, overnight baked beans and this one for chocolate wheaty biscuits which my own Mini Me just loves. They are quick and easy and hit the spot with a warm cup of milk or hot chocolate.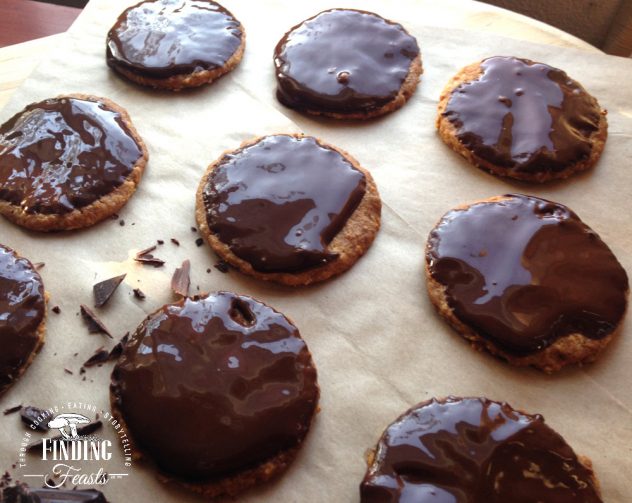 A special shout out to Michelle Crawford for allowing me to use her images from her book for this post and for the encouragement to make my own sea change. If you are ever back in Sydney over autumn, come wild mushroom foraging with us!
Book details:
ISBN: 9780857983626
Published: 01/05/2015
Imprint: Ebury Australia
Extent: 320 pages
Available from all good book stores and very highly recommended!
(Visited 267 times, 4 visits today)