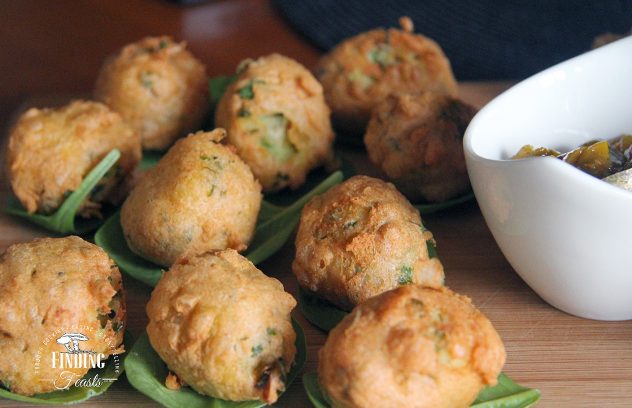 What makes these so delicious are the lovely indian spices that are in the soft potato centre and the crispy besan flour batter.
Indian Potato Dumplings are a fantastic food option for your next party as they are very quick to make and go well with an assortment of finger foods. Make a batch of
Curried Green Tomato Relish
 to serve with them for a wonderful pairing of flavours.
Enjoy! Blondie
(Visited 76 times, 1 visits today)