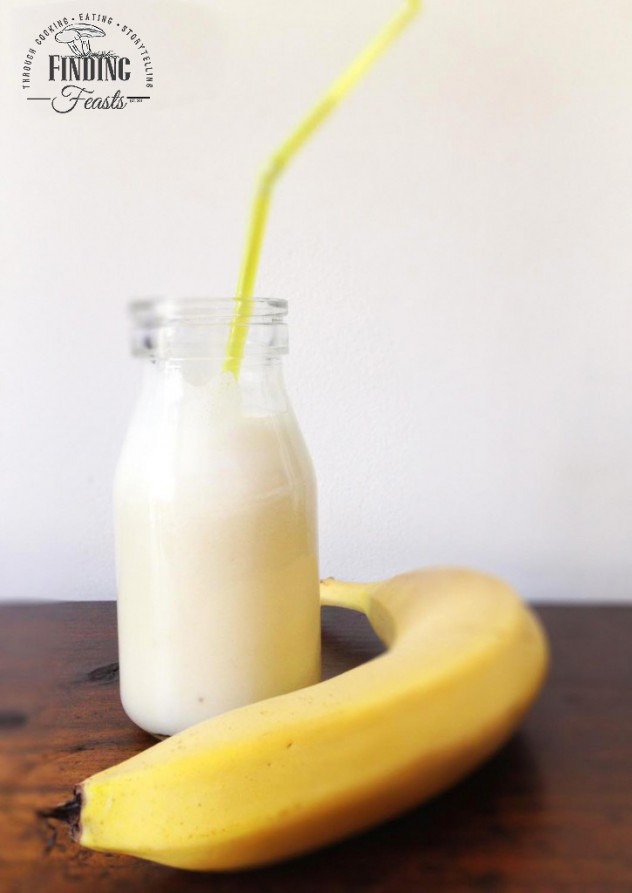 Banana Egg Flip Thick Shake… Who remembers egg flips? My mum used to make egg flips when my sister and I were kids. A simple milkshake with an egg included, maybe some vanilla and nutmeg added for sweetness. I continued this on for my son when he was a baby who loved them also.
Now that I have restarted gym (after a 2 year break, yikes!) I am looking for healthy meals during the day that are tasty and are full of goodies – dinner is my indulgence, after all, I am a foodie
With a banana too old for me to eat (my bananas have to be just on yellow from green) and an egg in hand, I remembered my mum's egg flips.
Far better than store bought protein shakes, a Banana Egg Flip Thick Shake is an easy addition to a healthy meal plan.
Although this is a basic recipe, sometimes you just need a little reminder of the simple things…
Drink up!
Blondie
(Visited 484 times, 1 visits today)